All retail stores across Japan, including convenience stores and supermarkets, will be required to charge shoppers for plastic bags from Wednesday as a measure to protect the environment.
But plastic shopping bags account for only around 2 percent of all plastic waste produced in the country. While the government hopes that the introduction of the fees will encourage consumers to change their lifestyles, the challenge will be accelerating the reduction in the amount of overall plastic waste by utilizing the launch of the fees as a catalyst.
To introduce the fees, the government last December revised ordinances related to the law on containers and packaging recycling, hoping that more and more people will bring their own bags when going shopping.
Even on and after Wednesday, stores will be allowed to hand out for free tough plastic shopping bags that can be used repeatedly, as well as bags that are decomposed by microorganisms in the sea and those containing at least 25 percent biomass materials.
Under related government guidelines, stores are asked to charge customers at least ¥1 for each bag.
The introduction of the nationwide mandatory fee system comes at a time when marine plastic waste is becoming a serious global issue. Many areas around the world have seen fish and birds consume plastic waste by mistake or such waste destroy the coastal landscape.
In addition, the world is increasingly alert for microplastics.
Jul 13
Heavy rain has toppled an ancient cedar tree at a shrine in Gifu Prefecture, central Japan.
(NHK)
Jul 13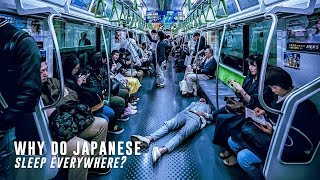 Japanese in their 20s and early 30s are going to bed earlier and sleeping about eight hours a day, 40 to 50 minutes longer than the same demographic did 10 years ago, according to a recent survey.
(Japan Times)
Jul 13
On July 4th, a rescue team carried out a helicopter operation to save a woman and a cat stranded in the floodwaters in Japan's Hitoyoshi.
(RT)
Jul 12
Residents are returning to their homes in Kuma village, in the Kumamoto prefecture of Japan, one of the regions worst hit by the recent torrential rain, to start the process of cleaning and searching for their belongings.
(RT)
Jul 11
Absolutely no tools, tape, or glue required for construction.
(soranews24.com)
Jul 10
A 24-year-old woman in custody after she caused the death of her 3-year-old daughter by leaving her alone at their residence for more than one week barricaded her inside with furniture, police have revealed, reports Fuji News Network (July 9).
(tokyoreporter.com)
Jul 09
Tokyo Metropolitan Police have arrested three persons, including a student at Joshibi College of Art and Design, over the alleged spraying of graffiti in Shibuya Ward, reports Fuji News Network (July 8).
(tokyoreporter.com)
Jul 09
A police officer fatally shot himself in Chiyoda Ward early Wednesday in an apparent suicide, police said, reports NHK (July 8).
(tokyoreporter.com)
Jul 09
Popular rapper Kan a.k.a. Gami, who is out on bail after being accused of possessing marijuana earlier this year, has been arrested again for the same crime, police said, reports Sports Nippon (July 7).
(tokyoreporter.com)
Jul 09
There is simply no denying that Japan has always been a technological leader.
(newsonjapan.com)
---