The Tokyo High Court on Monday dismissed a man's demand that Twitter Inc. delete tweets showing his arrest history, overturning a lower court order for the U.S. company to remove the online posts.
In handing down the ruling, presiding Judge Hiroshi Noyama said Twitter plays a significant role on the internet and that strict standards must be applied in this particular case.
In 2017, Japan's top court set strict standards in a similar lawsuit, dismissing another man's request to remove news search results of his arrest for child prostitution from Google Inc.'s search engine.
The Supreme Court decided that the deletion of search results can be allowed only when the significance of privacy protection clearly outweighs that of information disclosure.
Last October, the Tokyo District Court heeded the request of deletion by the man in northeastern Japan, saying looser standards should be applied in the case as Twitter does not have the same level of information infrastructure as Google.
But the high court determined that strict standards set by the top court should be applied in this case as well, with Noyama citing how Twitter is being used by "well-known individuals such as the U.S. president as well as government agencies and corporations."
Jul 13
Heavy rain has toppled an ancient cedar tree at a shrine in Gifu Prefecture, central Japan.
(NHK)
Jul 13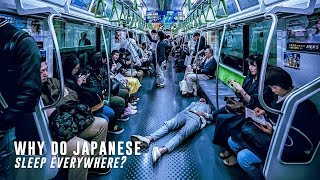 Japanese in their 20s and early 30s are going to bed earlier and sleeping about eight hours a day, 40 to 50 minutes longer than the same demographic did 10 years ago, according to a recent survey.
(Japan Times)
Jul 13
On July 4th, a rescue team carried out a helicopter operation to save a woman and a cat stranded in the floodwaters in Japan's Hitoyoshi.
(RT)
Jul 12
Residents are returning to their homes in Kuma village, in the Kumamoto prefecture of Japan, one of the regions worst hit by the recent torrential rain, to start the process of cleaning and searching for their belongings.
(RT)
Jul 11
Absolutely no tools, tape, or glue required for construction.
(soranews24.com)
Jul 10
A 24-year-old woman in custody after she caused the death of her 3-year-old daughter by leaving her alone at their residence for more than one week barricaded her inside with furniture, police have revealed, reports Fuji News Network (July 9).
(tokyoreporter.com)
Jul 09
Tokyo Metropolitan Police have arrested three persons, including a student at Joshibi College of Art and Design, over the alleged spraying of graffiti in Shibuya Ward, reports Fuji News Network (July 8).
(tokyoreporter.com)
Jul 09
A police officer fatally shot himself in Chiyoda Ward early Wednesday in an apparent suicide, police said, reports NHK (July 8).
(tokyoreporter.com)
Jul 09
Popular rapper Kan a.k.a. Gami, who is out on bail after being accused of possessing marijuana earlier this year, has been arrested again for the same crime, police said, reports Sports Nippon (July 7).
(tokyoreporter.com)
Jul 09
There is simply no denying that Japan has always been a technological leader.
(newsonjapan.com)
---