Japan waives COVID entry tests in step toward welcoming tourists
「やっとという感じ」入国1日2万人に引き上げへ・・・水際対策"緩和"観光地に期待感
Japan is moving away from its strict travel restrictions that have made it an outlier in the world by allowing about 80% of inbound travelers to skip COVID tests and quarantine upon arrival.
Starting June 1, the cap on daily international arrivals will also be raised to 20,000 people from 10,000 people. The eased entry rules mark a policy shift as Japan explores ways to resume inbound tourism while keeping the coronavirus at bay in a protracted pandemic.
Countries of origin will be divided into "blue," "yellow," and "red" regions based on coronavirus infection trends and rates of positive test results.
Those coming from the low-risk blue regions will not have to undergo COVID-19 tests at ports of entry nor quarantine at home or at other designated lodging. This will apply to everyone from the qualified regions regardless of their vaccination status. The government will issue an updated breakdown of the groups.
"We will likely not request tests or isolation at the time of entry for 80% of travelers," Chief Cabinet Secretary Hirokazu Matsuno told a news conference Friday, adding the figure represents visitors from qualifying countries and regions.
As the country prepares to open its borders for tourists, the government is set to start allowing entry for small groups of tourists from the U.S. and three other countries on a trial basis. ...continue reading
May 20 (ANNnewsCH) - 政府は、来月1日から入国者の人数を、一日1万人から、2万人に引き上げると発表しました。 各国の新型コロナウイルスの感染状況で、グループ分けをし、感染が最も落ち着いてる国からの入国は、ワクチン接種の有無にかかわらず、入国時の検査や、待機も免除します。
...continue reading
---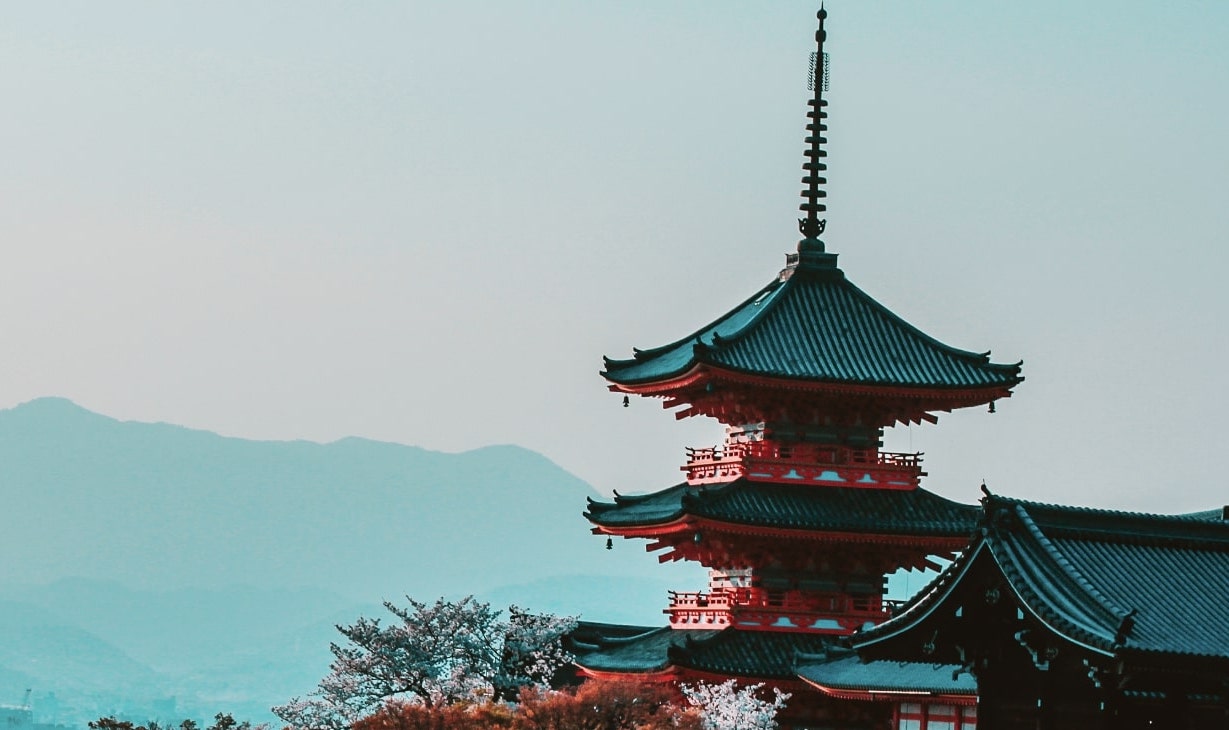 Fun Things to Do in Japan
newsonjapan.com - Jul 05
Japan is a land of many contrasts, where the old and the new exist side by side.
---
Hard-hit Kyoto is conflicted as Japan prepares to reopen to foreign tourists
abc.net.au - Jul 04
Japan's opening up to mass tourism over the last decade brought an economic boost — a record 32 million tourists visited in 2019 and spent some $38 billion — but that also led to complaints of shoddy behaviour at sites such as Kyoto's temples.
---
Who are the Foreign Arrivals in Japan? (at KIX Airport, Osaka)
Mike Matsuno - Jul 04
What foreigners are arriving in Japan? I waited and watched at the international arrival area at KIX Airport in Osaka for three hours to see just who was arriving in Japan.
---
Mt. Fuji trails open in Yamanashi Prefecture
NHK - Jul 02
Climbing season at Mount Fuji has started for trails in Yamanashi Prefecture, central Japan.
---
ANA to resume flights from Beijing to Narita after suspension
Japan Times - Jul 01
All Nippon Airways Co. said Thursday that it will resume direct flights from Beijing to Narita Airport near Tokyo on July 11, after being suspended for more than two years against a backdrop of the coronavirus spread.
---
Suite room in Japanese overnight ferry | Kyoto to Hokkaido
Shiba Travel - Jun 30
We are going to Hokkaido by ferry today and stay in the ferry suite. The ferry departs from Maizura.
---
Japan's most popular beach near Tokyo
Japan explorer - Jun 30
Kanagawaw, Aushi Beach, June 2022. Temp: 33 C
---
Hawaii says airlines adding more flights from Japan
KHON2 News - Jun 30
Hawaiian Gov. David Ige says there are some promising developments in bringing more Japanese visitors to Hawaii, and also easing restrictions for Hawaii residents traveling to Japan.
---
As COVID fears ebb, Japan readies for more tourists from abroad
CTV - Jun 28
The rickshaw men in Tokyo are adding English-speaking staff, a sure sign Japan is bracing for a return of tourists from abroad.
---
Tokyo Disney to keep admission limit post-COVID
Nikkei - Jun 28
The operator of the Tokyo Disney Resort (TDR) will continue to restrict entry to its parks, even though COVID numbers have come under control in Japan, to reduce wait times and improve customer experience.
---
Japan sees shortest rainy season this year
indiablooms.com - Jun 27
The rainy season has come to an abrupt end in parts of Japan, the Japan Meteorological Agency said Monday, with record high temperatures expected in the coming weeks.
---
Hongkongers join Japan property tours to scout for investment opportunities amid yen's slump
South China Morning Post - Jun 27
Japan's reopening of its borders to international tourists is attracting investors from Hong Kong looking to seize real estate opportunities with the yen at a near 25-year low.
---
Travel Page:
1
|
2
|
3
|
4
|
5
|
6
|
7