Revenge porn: Never-ending cycle of pain
A Japanese woman in her 20s considered taking her own life when she became a victim of revenge porn. The term refers to intimate images or videos of a person shared without consent.
It has been illegal in Japan since 2014, but her story shows it's nearly impossible to stop such images circulating once they're online.
For Tamura (not her real name), the nightmare started last March with a message. An anonymous individual contacted her out of the blue, saying a video of a naked woman on the internet appeared to be her.
Her stomach sank. Shocked and anxious, she scoured the internet and soon found what she had been dreading: explicit videos of herself on a pornography site.
Tamura instantly knew where the images came from – a partner she had broken up with.
Her diary conveys the horror she felt:
"It doesn't seem real. My hands keep trembling and my heart won't stop pounding. I'm cold – even though it's a warm day."
Tamura first met him about four years ago when she moved to Tokyo for a new job. The man had a large social circle and seemed trustworthy. They started hanging out – but he soon began pushing for a physical relationship that she didn't want.
She says she became worn down by his constant advances, and ultimately came under his control. He made the relationship sexual, even pressing her to have intercourse in public.
It wasn't long before she noticed that he was taking videos of her during sex.
"I said 'No,' but he insisted. He said he wants my video instead of a porno film. I had become so dependent on him that I felt I had to do as he pleased."
Tamura decided that she had to end the abusive relationship when the man violently kicked her, leaving severe bruises.
And when she met him for the last time, she made sure he deleted all of the images he had taken of her during sex.
"I asked him whether he had deleted all of the videos," she says. "I even had him remove them in front of me, and checked that his 'deleted item' folder was cleared as well."
But he had secretly kept copies of the images elsewhere. ...continue reading
---
Drunken police officer arrested for trespassing into company he believed was his home
Japan Today - Aug 09
Police in Osaka have arrested a 22-year-old police officer on suspicion of unlawful entry after he was trespassing in a shipping company's distribution center on Sunday.
---
Japanese sailor stabbed during remembrance ceremony in Honiara
rnz.co.nz - Aug 08
A Japanese sailor has been stabbed at Bloody Ridge in Solomon Islands during a World War II remembrance ceremony in Honiara.
---
Hiroshima marks 77th anniversary of atomic bombing
NHK - Aug 06
People in Hiroshima are marking the 77th anniversary of the atomic bombing that devastated the city in the final days of World War Two. Thousands of people gathered on Saturday morning for an annual ceremony at the city's Peace Memorial Park.
---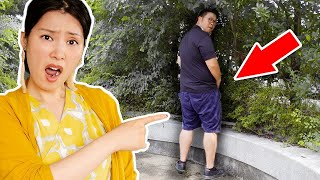 INCREDIBLY RUDE THINGS Japanese people do!
Mrs Eats - Aug 06
Japanese people are considered to be some of the politest people in the world, but they're definitely NOT as polite as you think!
---
A 550-year-old man has been found in Japan. He is still alive!
Ridddle - Aug 04
This year, the oldest man in the world has turned… no, not one hundred twenty, and not even one hundred fifty. A Japanese monk named Shinnyōkai celebrates his five hundred fiftieth birthday!
---
Lawyers decry ban on 'menacing' eyewear at Japan prison
enca.com - Aug 04
A Japanese prison that banned a convict from wearing his glasses because they made him look "menacing" has come under fire from lawyers who call the decision a rights violation.
---
Mother arrested after 2 children die of heatstroke when left in car
Japan Today - Aug 04
Police in Atsugi, Kanagawa Prefecture, have arrested a 21-year-old unemployed woman on suspicion of parental neglect resulting in death after her two-year-old daughter and one-year-old son died of heatstroke due to being left in a car.
---
The Dark Side Of Teenage Maiko in Kyoto | 舞妓の闇
Japanese Comedian Meshida - Aug 03
Kyoto is a famous traditional city in Japan and maiko are the symbol of Kyoto. They are 15-19 year old girls who are geisha apprentices.
---
Pedestrian attacked by sword-wielding man in Kanagawa
Japan Today - Aug 02
Police in Atsugi, Kanagawa Prefecture, are looking for man who attacked a pedestrian with a sword on Monday.
---
Japanese 'romance scam' ringleader detained in Ghana
NHK - Aug 01
Ghanaian authorities have detained a man wanted by Japanese police on suspicion of leading an international romance scam group.
---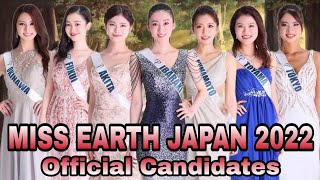 Miss Earth Japan 2022 is Manae Matsumoto
pageantcircle.com - Jul 30
Manae Matsumoto bested 24 other finalists to be crowned Miss Earth Japan 2022 on Tuesday, July 26 at Hotel Chinzanso in Tokyo.
---
Japanese life expectancy declines for 1st time in decade due to COVID-19
Xinhua - Jul 30
The average life expectancy of Japanese women and men decreased for the first time in a decade in 2021 as the country struggled with the COVID-19 pandemic, health ministry's statistics showed Friday.
---
Society Page:
1
|
2
|
3
|
4
|
5
|
6
|
7