Heavy rain causes wide damage in north, central Japan
Japan's Meteorological Agency has issued an emergency heavy rain warning for Niigata Prefecture, next to Yamagata Prefecture, where the same warning was issued on Wednesday night. It's a level 5 alert, the highest on the emergency scale.
The heavy rain caused a wide variety of damage in Yamagata Prefecture and other areas.
Police say a bridge collapsed in the town of Iide in Yamagata. A car was reportedly swept away.
Town officials say the collapse damaged water pipes connected to the bridge, leaving hundreds of households without water.
They say emergency water supplies can't reach some residents because many roads are flooded.
Telecom company NTT East says landline phone service was down in some areas in the town. The company believes the heavy rain brought down telephone lines.
A video taken by a viewer shows muddy rainwater flowing like a river across a road.
The town of Kawanishi says it has received reports of landslides and fallen trees blocking roads. A hill behind a house has collapsed. Officials say its residents evacuated.
Local fire officials say multiple buildings in the town were reported to be flooded. They also say people were stranded in their homes, and they were trying to rescue them.
Houses and roads were flooded in other parts of Yamagata, and also in Niigata and Fukushima prefectures.
...
continue reading
---
What Are People Wearing in Tokyo, Japan?
JESSEOGN - Sep 28
In this video, I ask people in Harajuku, Tokyo "What Are You Wearing?"
---
Japan details October's full tourism reopening
Nikkei - Sep 27
Japan on Monday provided details of its full-scale tourism reopening, following Prime Minister Fumio Kishida's announcement last week.
---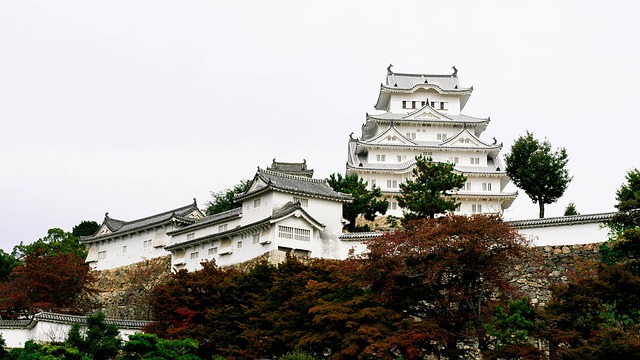 Hidden Gems in Japan To Check Out Now
newsonjapan.com - Sep 26
One of the things that makes Japan so special is the number of hidden gems that are scattered throughout the country.
---
Okinawa Travel with my Japanese In-Laws maybe NOT a Good Idea
Paolo fromTOKYO - Sep 25
When we started planning our trip a few months earlier, the Japanese government was actually encouraging domestic travel, even running campaigns with discounted travel up 50 percent in some cases.
---
SOLO TRAVEL IN JAPAN ~ Tokyo to Sado Island, Niigata
Sharmeleon - Sep 25
Spending the night in Tokyo, and then off on a ferry adventure to Sado Island for the first time
---
Shiretoko: Where Diverse Nature and Wildlife Live in Harmony | World Natural Heritage in Japan
JapanTravel - Sep 23
The Shiretoko Peninsula, located off Hokkaido's northeastern coast, is regarded as one of Japan's most beautiful nature parks and features an unspoilt landscape of forests, cliffs, wetlands, lakes, and mountains teeming with wildlife.
---
Lockers closed off at Tokyo airport ahead of VIP arrivals for Abe's funeral
NHK - Sep 23
Workers at Tokyo's Haneda Airport are busy closing off hundreds of luggage lockers to prevent explosives from being planted, ahead of former Prime Minister Abe Shinzo's state funeral on Tuesday.
---
Premium Green Seats on Saphir Odoriko with a spectacular view of Japan's natural beauty
ITSUKA JAPAN - Sep 23
"Saphir" is a French word meaning "sapphire". It was named after the image of Izu's sea and sky shining blue like sapphire, the gemstone, in the hope that guests will enjoy an elegant trip.
---
Hyatt Hotels to open Japan hot spring inns to soak up inbound demand
Nikkei - Sep 22
Hyatt Hotels will open traditional hot-springs resorts in Japan, betting on demand from the influx of tourists from abroad after the relaxing of pandemic-triggered border restrictions.
---
Tokyo encouraging residents to visit public baths
NHK - Sep 22
The Tokyo Metropolitan Government is encouraging residents to visit public bathhouses by offering them free coupons.
---
Japan weighs plan for ban on hotel guests without masks: media
businesstimes.com.sg - Sep 21
Japan's government is considering allowing hotels to refuse entry to guests who do not wear masks and follow other measures to control infection during an outbreak, Fuji News Network said on Wednesday (Sep 21).
---
Nanmadol causes power outages, cell phone disruptions
NHK - Sep 20
Power outages and disruptions to cell phone services continue across the nation in the wake of Typhoon Nanmadol.
---
Travel Page:
1
|
2
|
3
|
4
|
5
|
6
|
7