Gucci handed a loss in bid to block registration of Japanese trademark
Gucci has been handed a loss in a trademark fight in Japan, with the national trademark office refusing to block the registration of a mark that counsel for Gucci alleges will cause confusion among consumers.
In a decision dated July 12, the Japan Patent Office ("JPO") tossed out an opposition proceeding launched by Gucci over an application for registration for "CUGGL" for use on clothing and footwear, among other goods in Class 25. While the word mark on its own is not necessarily a dead-ringer for Gucci's famous name, the Kering-owned brand argued that the unaffiliated filing party's use of a pink line across a portion of the word "CUGGL" – which forms part of the mark – is being used to make the goods upon which the mark is used appear as though they originate from or are otherwise affiliated with Gucci.
On the heels of the filing of an application for the "CUGGL" mark back in October 2020, counsel for Gucci initiated an opposition proceeding with the JPO in July 2021, arguing that the mark should not be registered on the basis that it runs afoul of several provisions in the Trademark Act of Japan, namely, Articles 4(1)(vii), (xv), and (xix). Specifically, Gucci claimed that the lookalike mark is likely to "cause damage to public order or morality;" "cause confusion in connection with the goods or services pertaining to [another party's] business;" and "is identical with, or similar to, a trademark which is well known among consumers in Japan or abroad as that indicating goods or services pertaining to a business of another person, [and is being] used for unfair purposes (referring to the purpose of gaining unfair profits, the purpose of causing damage to the other person, or any other unfair purposes)." ...continue reading
---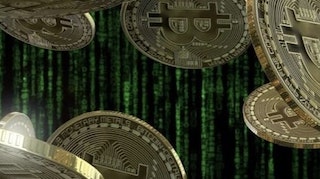 現在仮想通貨を取引するべき投資家
newsonjapan.com - Sep 30
2022年に入ってから仮想通貨市場は低迷が続き、仮想通貨関連メディアでは「仮想通貨冬の時代」と言われることが増えた。
---
How to Play at Online Casinos for Real Money
newsonjapan.com - Sep 30
Playing at online casinos for real money is only simple at first glance.
---
Japan, China mark 50 years since normalization of ties amid tensions
Japan Today - Sep 29
Japanese and Chinese leaders exchanged messages to mark the 50th anniversary of the normalization of diplomatic ties on Thursday, with little mood for a grand celebration as tensions remain over a territorial row and a deepening rift between Beijing and Western nations over Taiwan.
---
Analog Japan sinks to record low in global digital ranking
Nikkei - Sep 29
Japan has hit a new bottom in terms of global digital competitiveness, according to an annual ranking released Wednesday, underscoring the country's difficulty in modernizing public- and private-sector systems.
---
Japan's beer drinkers squirrel away suds in anticipation of price hikes
AsiaNews - Sep 29
Beer sales typically decrease after the long, hot summer has ended, but they are continuing to rise in September as impending price hikes have consumers bucking that trend as they squirrel away their favorite brews.
---
NTT Docomo to invest $415 mil. in metaverse business
NHK - Sep 29
Major Japanese mobile phone carrier NTT Docomo says it will spend 60 billion yen, or about 415 million dollars to fully enter the metaverse market.
---
EV charging stations in Japan get boost from top travel agency JTB
Nikkei - Sep 29
As Japan guardedly emerges from the COVID-19 pandemic, top Japanese travel agency JTB plans to build a nationwide network of 5,000 electric-vehicle charging points to try to ride a new trend in domestic tourism, Nikkei has learned.
---
Yoshinoya, Hanamaru Udon to raise prices from October
News On Japan - Sep 28
Yoshinoya, a major beef bowl chain, has announced that it will raise the prices of its main products such as "beef bowl" and "pork bowl" from the 1st of next month.
---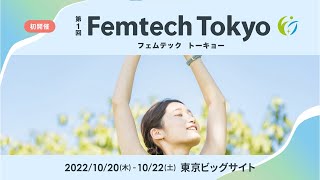 'Femtech' gains traction in Japanese worker benefits
Nikkei - Sep 28
From birth control to increased access to doctors, more Japanese companies are including so-called femtech services in their benefits package to address health concerns unique to their female workers.
---
Opinion: As Japan reopens, asset owners face better investment options, currency dilemmas
asianinvestor.net - Sep 28
Japan's depreciating yen made the reopening of the country's borders inevitable. While the move will allow dealmaking to be smoother, new overseas investments will be a costly affair for Japanese asset owners.
---
Binance makes a move on Japan
cryptonews.com - Sep 28
Major crypto exchange Binance is seeking a license to operate in Japan, four years after leaving the country, Bloomberg reported, citing people familiar with the matter.
---
McDonald's Japan raises prices again on higher ingredient costs
Nikkei - Sep 27
McDonald's Holdings (Japan) will raise menu prices for the second time this year, the fast-food chain said Monday, seeking to offset higher ingredient costs caused by a weak yen.
---
Business Page:
1
|
2
|
3
|
4
|
5
|
6
|
7