Japan's Imperial Household Agency says Empress Emerita Michiko has been diagnosed with a relatively early stage of breast cancer. Agency officials say that it's unlikely that the cancer has spread to other organs.
The agency says a tumorous mass was found in the mammary gland of her left breast during a health checkup last month.
The diagnosis was made on August 2 after a tissue examination at the Imperial Household Hospital.
An additional test will be conducted to decide the best treatment for her condition.
She is expected to undergo an operation in or after September.
The agency says she has had regular checks on her mammary glands over the past decade or so, and no irregularities were found in the past 12 months.
It also says the Empress Emerita has lost weight since around the abdication of Emperor Emeritus Akihito at the end of April.
The couple is due to spend the holidays in the resort towns of Karuizawa and Kusatsu, both north of Tokyo, later this month.
The agency officials say the Empress Emerita has been under stress due to her busy schedule. They say she will have surgery after she regains her strength during the vacation.
宮内庁は9日夕方、上皇后・美智子さまに早期の乳がんが見つかり、手術を受けられると発表した。上皇后さまは先月12日、定期健康診断のエコー検査で左の乳腺に腫りゅうが見つかり、その3日後に東大病院で乳腺MRI検査を受けたところ、悪性を疑わせる所見が見られたという。このため今月2日に改めて検査し、9日、「比較的、早期の乳がん」との診断結果が伝えられた。上皇后さまは10年以上、定期的に乳腺の検査を受けられていて、前回、半年から1年ほど前の検査では問題はなかったという。宮内庁は、転移していない可能性が高いとしている。上皇后さまは今月下旬には、上皇さまと軽井沢や草津で静養し、来月以降、手術に向けた準備を進められるという。
Jan 26
Health authorities in Japan have confirmed the country's third case of the new coronavirus.
(NHK)
Jan 25
Narita Airport east of Tokyo is crowded with tourists from China as the Lunar New Year holiday period gets underway.
(NHK)
Jan 25
A former care home worker accused of mass killings in Japan has rejected his lawyers' argument that he is mentally unfit to stand trial.
(NHK)
Jan 25
A panel of Japanese experts says that over the next 30 years, many people living along the Nankai Trough face a higher chance of experiencing a deadly tsunami than being injured in a traffic accident.
(NHK)
Jan 25
To encourage more customers to go digital, Japan's largest bank is offering depositors who give up their paper bankbooks a ¥1,000 reward.
(Japan Times)
Jan 24
Prime Minister Shinzo Abe told parliament on Thursday the government will ask airlines to make announcements on flights from China urging passengers to notify cabin crew if they feel ill, as a new coronavirus continues to spread.
(Kyodo)
Jan 23
A woman and three children were found stabbed to death in a car in a park in Iwaki, Fukushima Prefecture, on Wednesday morning.
(Japan Today)
Jan 23
The last train schedules in and around the Japanese capital will be extended by up to two hours during the Tokyo 2020 Olympic Games.
(NHK)
Jan 23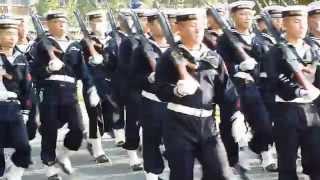 The first female student was admitted to Japan's national naval submarine academy Wednesday after the end of a ban on women on the country's submarines.
(Japan Times)
Jan 23
The smelt fishing season has begun at last on a frozen lake in Gunma Prefecture, central Japan. It started 10 days later than usual because of higher temperatures.
(NHK)
---