A male patient attacked nurses with a knife at a hospital in Ehime Prefecture, western Japan, on Friday, police said.
Three male nurses and a police officer were wounded in the incident but remain conscious, the police said. The 45-year-old man, who had been admitted to the hospital, was arrested for alleged assault and another charge.
According to its website, Matsukaze Hospital in Shikokuchuo has nearly 250 beds with some 200 of the total being dedicated for psychiatric patients as of May this year.
The man stabbed one of the nurses in the stomach around 5:50 p.m. inside the hospital before breaking through a window and escaping, the police said.
He then slashed the other nurses who were chasing after him.
9日、愛媛県四国中央市の病院で職員3人と警察官1人が男に刺されました。男はこの病院の入院患者で、警察官に取り押さえられて逮捕されました。 午後6時前、四国中央市の松風病院で「職員が男に刺された」と110番通報がありました。男は病院内で職員1人の腹部を刺し、その後に窓ガラスを割って逃げ、病院の外でさらに職員2人を刺しました。 動画を撮影した人:「刃物みたいなもの持っていたので怖いなと思いましたけど。手に血が付いてるのは見えましたね」 男は病院から1キロほどのところで警察官に取り押さえられました。その際、警察官1人を刺して傷害と公務執行妨害の疑いで逮捕されました。男は四国中央市に住む45歳で、この病院の入院患者でした。刺された4人は命に別状はないということです。
Jan 26
Health authorities in Japan have confirmed the country's third case of the new coronavirus.
(NHK)
Jan 25
Narita Airport east of Tokyo is crowded with tourists from China as the Lunar New Year holiday period gets underway.
(NHK)
Jan 25
A former care home worker accused of mass killings in Japan has rejected his lawyers' argument that he is mentally unfit to stand trial.
(NHK)
Jan 25
A panel of Japanese experts says that over the next 30 years, many people living along the Nankai Trough face a higher chance of experiencing a deadly tsunami than being injured in a traffic accident.
(NHK)
Jan 25
To encourage more customers to go digital, Japan's largest bank is offering depositors who give up their paper bankbooks a ¥1,000 reward.
(Japan Times)
Jan 24
Prime Minister Shinzo Abe told parliament on Thursday the government will ask airlines to make announcements on flights from China urging passengers to notify cabin crew if they feel ill, as a new coronavirus continues to spread.
(Kyodo)
Jan 23
A woman and three children were found stabbed to death in a car in a park in Iwaki, Fukushima Prefecture, on Wednesday morning.
(Japan Today)
Jan 23
The last train schedules in and around the Japanese capital will be extended by up to two hours during the Tokyo 2020 Olympic Games.
(NHK)
Jan 23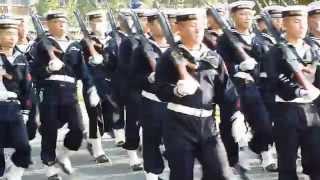 The first female student was admitted to Japan's national naval submarine academy Wednesday after the end of a ban on women on the country's submarines.
(Japan Times)
Jan 23
The smelt fishing season has begun at last on a frozen lake in Gunma Prefecture, central Japan. It started 10 days later than usual because of higher temperatures.
(NHK)
---