There is simply no denying that Japan has always been a technological leader.
This is especially true when it comes to gaming and anything video gaming related. Just look at the history of gaming and this much will prove true. This is where the Classic Sega and Nintendo arcade and video games were created. Not only this, but some of the past and today's biggest titles are still coming out of the area. Final Fantasy, Resident Evil, they came from Japan and there is no disputing just how big these gaming franchises still are. Heck, they just remade Final Fantasy 7. A game that was nearly 20 years or older and it got a reboot. That's pretty impressive in its own right. With that being said, one can only expect big things from the gambling sector in Japan.
Bingo And Pachinko Games
Unfortunately, you'll find that land-based gambling along with other certain forms of gambling are deemed unlawful in the country. However, that doesn't mean that games like bingo aren't regularly played throughout the country. In fact, they are, just mostly in a virtual setting. There are a number of online Japanese sites that have been tailor-made for both 75 ball and 100 ball bingo. Not only this, but Japan is also how to pachinko machines. These machines are extremely popular and not only used in an arcade setting, but they are now being utilized in a gambling setting. The only problem is that winning cannot be converted into cash due to gambling for money being illegal in the country, but that doesn't mean that winnings can't be exchanged for prizes and tokens. This is something in of itself that offers a whole entirely different gambling experience.
The Virtual Future
It probably doesn't come as a huge surprise to anyone to see that Japan is also pulling ahead in the world of technology. With their new affordable virtual reality headset and new online casino, they are offering players a completely new technological experience. Virtual reality has been talked about for a long time and there are a lot of models now available on the market, but it is still just in the beginning stages. In fact, with the release of this headset, this will be the first time that virtual reality will be made available for consumers at an affordable price. This shows just how the country is already a step ahead when it comes to technology. Since this, even more of the biggest named Japanese companies started investing more and more into the virtual reality market.
The Growth Of Mobile Gaming
Unfortunately, it cannot be said that Japan still has the biggest video game market in the world, but it does have the world's largest market of mobile gaming. Their market today is largely dominated by handheld game consoles instead of home consoles. In the year of 2014, and this was 6 years ago, the gaming market in Japan nearly reached $10 billion. Over half of that came from the mobile sector. You can only imagine that since then the market has grown. Given that a lot of casinos are now turning to the mobile industry, it will be only interesting to see where Japan stands on this platform in the next couple of upcoming years.
The Gambling
When it comes to gambling in Japan, you will no doubt find that the laws are much more restrictive than what you'll find in other parts of the world. This is especially true for local companies. Pachinko is no doubt one of the most popular games in the country and there are over 15,000 parlors available. However, out of all of these parlors, there is only one land-based establishment. You can just imagine how the online world is much different as well. One good thing for the locals is that they are not forbidden from taking advantage of offshore operators.
This means that any Japanese citizen has the right to legally visit any online casino he or she pleases to and place bets or play games. It is just mainly the land-based sector that faces such stiff penalties and regulations. While gambling is still illegal in the country, online gambling is remanded as acceptable, as long as the provider is offshore.
Aug 10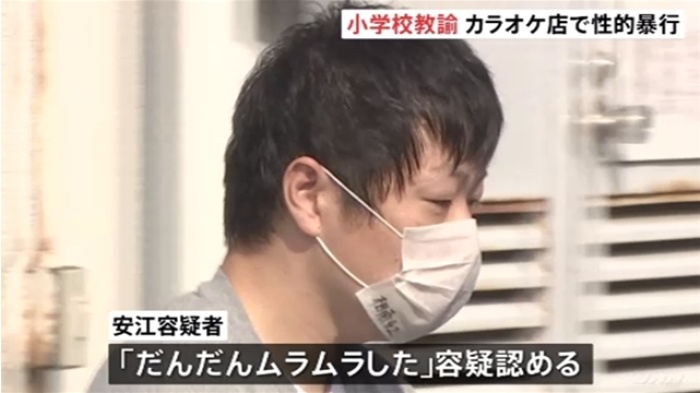 A search for a misplaced bag by a 37-year-old male teacher led to his arrest over the alleged rape of an intoxicated college student at a karaoke parlor in Sagamihara City, police said, reports the Asahi Shimbun (Aug. 9).
(tokyoreporter.com)
Aug 09
Tokyo Metropolitan Police have arrested popular manga author Tatsuya Matsuki over the alleged molestation of a middle school girl in Nakano Ward earlier this year, reports Sankei Sports (Aug. 8).
(tokyoreporter.com)
Aug 09
Toyama Prefectural Police have arrested a 22-year-old man for allegedly setting fire to the corpse of his girlfriend at their residence in Takaoka City, reports Jiji Press (Aug. 9).
(tokyoreporter.com)
Aug 09
Japan famously has one of the highest life expectancies in the world but its birth rate is also at an all time low, leaving the future of the country uncertain.
(CNA)
Aug 09
A high school girl from Saitama Prefecture who used a game console to alert police after a 44-year-old man confined her inside his residence had been there for one month, police have revealed, reports TV Asahi (Aug. 7).
(tokyoreporter.com)
Aug 08
Tokyo Metropolitan Police have arrested a 35-year-old man who is suspected of swindling multiple women he met online, reports Fuji News Network (Aug. 7).
(tokyoreporter.com)
Aug 08
While Japan is widely considered to be a safe society to live in, the problem of "chikan" (gropers and perverts who engage in lewd behaviour like taking photos up women's skirts) still persists in crowded spaces like trains and train stations.
(soranews24.com)
Aug 07
Chiba Prefectural Police have arrested four persons over the alleged cultivation of marijuana, an operation that is believed to have funded organized crime, reports the Asahi Shimbun (Aug. 6).
(tokyoreporter.com)
Aug 07
The mother of a cast member of popular reality TV show "Terrace House" who apparently committed suicide said Thursday she plans to pursue charges against those responsible for cyberbullying her daughter.
(Kyodo)
Aug 07
Shizuoka Prefectural Police have arrested four persons, including an American English teacher, for allegedly carrying out a ruse known as "international romance fraud," reports NHK (Aug. 4).
(tokyoreporter.com)
---