Absolutely no tools, tape, or glue required for construction.
Tochigi Prefecture's Takamura Co. specializes in processed corrugated cardboard products, and a lot of their lineup consists of packing materials, with boxes of various shapes and sizes for personal or commercial use. But what's getting attention these days aren't Takamura's items for holding stuff, but for housing people.
With the coronavirus pandemic creating a sudden need to keep people quarantined from the general population during testing and observation, Takamura is offering what it calls the Cardboard Partition Series. Made of reinforced cardboard, each room is a 2.322-meter (7.618-foot) square with 1.95-meter-high walls, helping maintain social distancing from others in order to lessen the chance of coronavirus transmission. A curtain door provides some extra privacy, and a cardboard beam that stretches across one corner of the interior even provides a rack on which to hang clothes (on cardboard hangers, naturally).
Aug 10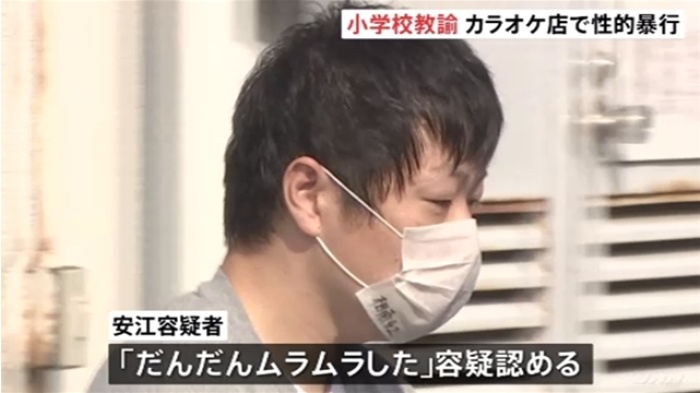 A search for a misplaced bag by a 37-year-old male teacher led to his arrest over the alleged rape of an intoxicated college student at a karaoke parlor in Sagamihara City, police said, reports the Asahi Shimbun (Aug. 9).
(tokyoreporter.com)
Aug 09
Tokyo Metropolitan Police have arrested popular manga author Tatsuya Matsuki over the alleged molestation of a middle school girl in Nakano Ward earlier this year, reports Sankei Sports (Aug. 8).
(tokyoreporter.com)
Aug 09
Toyama Prefectural Police have arrested a 22-year-old man for allegedly setting fire to the corpse of his girlfriend at their residence in Takaoka City, reports Jiji Press (Aug. 9).
(tokyoreporter.com)
Aug 09
Japan famously has one of the highest life expectancies in the world but its birth rate is also at an all time low, leaving the future of the country uncertain.
(CNA)
Aug 09
A high school girl from Saitama Prefecture who used a game console to alert police after a 44-year-old man confined her inside his residence had been there for one month, police have revealed, reports TV Asahi (Aug. 7).
(tokyoreporter.com)
Aug 08
Tokyo Metropolitan Police have arrested a 35-year-old man who is suspected of swindling multiple women he met online, reports Fuji News Network (Aug. 7).
(tokyoreporter.com)
Aug 08
While Japan is widely considered to be a safe society to live in, the problem of "chikan" (gropers and perverts who engage in lewd behaviour like taking photos up women's skirts) still persists in crowded spaces like trains and train stations.
(soranews24.com)
Aug 07
Chiba Prefectural Police have arrested four persons over the alleged cultivation of marijuana, an operation that is believed to have funded organized crime, reports the Asahi Shimbun (Aug. 6).
(tokyoreporter.com)
Aug 07
The mother of a cast member of popular reality TV show "Terrace House" who apparently committed suicide said Thursday she plans to pursue charges against those responsible for cyberbullying her daughter.
(Kyodo)
Aug 07
Shizuoka Prefectural Police have arrested four persons, including an American English teacher, for allegedly carrying out a ruse known as "international romance fraud," reports NHK (Aug. 4).
(tokyoreporter.com)
---