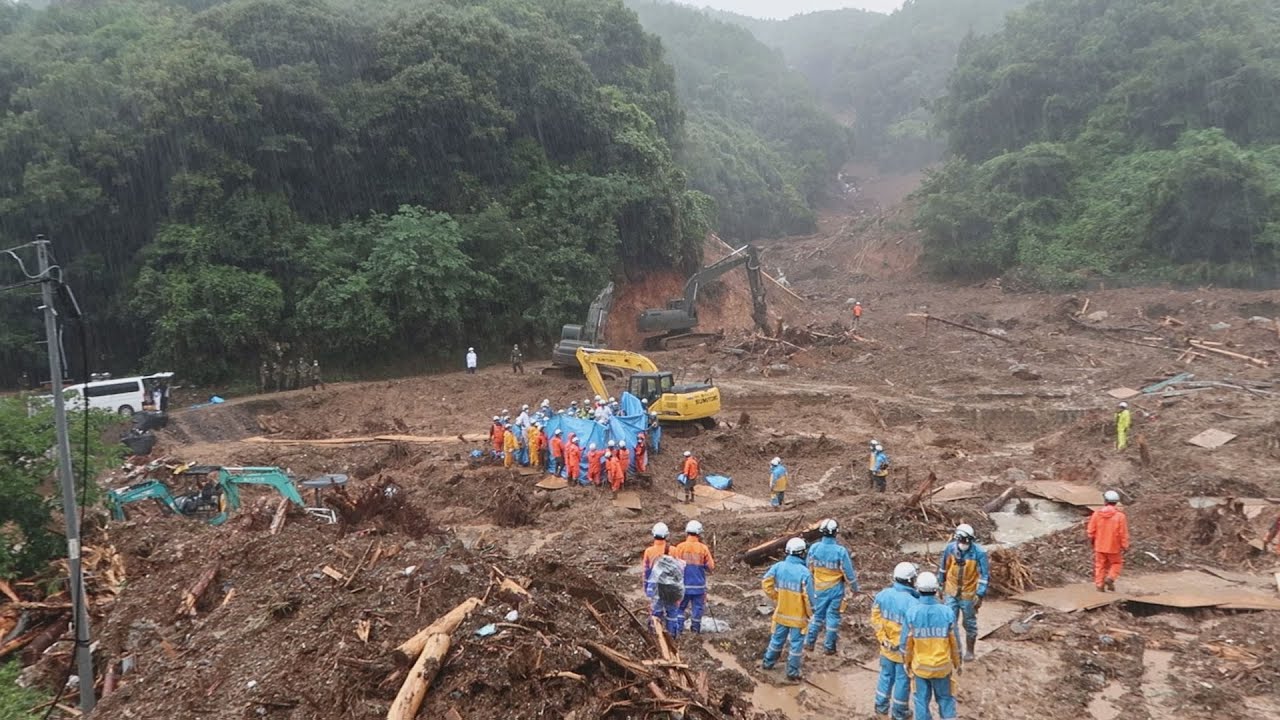 Heavy rain continues to fall intermittently in Gifu and Nagano Prefectures, central Japan, and in Kumamoto Prefecture, southwestern Japan. The earth had been loosened and dikes had been damaged in some areas, raising the risks of further floods and mudslides.
Weather officials say an active rain front and a low pressure system extending over the Sea of Japan are destabilizing atmospheric conditions from western Japan to the Tohoku region in northeastern Japan and causing rain clouds to develop.
Rainfall over the past 24 hours through Saturday evening topped 300 millimeters in Kumamoto Prefecture, while it reached nearly 250 millimeters in Nagano Prefecture and about 170 millimeters in Gifu Prefecture.
Officials have issued landslide warnings for some areas.
For the 24 hours through Sunday evening, weather officials are forecasting rain of up to 150 millimeters in northern Kyushu, 120 millimeters in the Tohoku region, and 100 millimeters in the Tokai and Kinki regions.
They are also warning of landslides, swollen rivers and flooding in low-lying areas.
Heavy rain may continue in both western and eastern Japan from Monday as the low pressure system approaches and the rain front moves north.
Aug 10
The Tokyo Metropolitan Government says 331 new cases of the coronavirus had been confirmed as of 3 p.m. on Sunday.
(NHK)
Aug 10
Despite uncertainties from COVID-19, top Japanese corporations plan to invest 15.8% more in information technology in fiscal 2020 to keep up the wave of digitization across industries.
(Nikkei)
Aug 10
Unreported World is in Japan to meet some of the country's 'Junior Idols'.
(Unreported World)
Aug 10
Japan was blanketed by sweltering heat on Sunday. Temperatures in many areas rose above 35 degrees Celsius, putting people's health at risk.
(NHK)
Aug 10
Japanese Prime Minister Abe Shinzo says he will work to prevent the elderly and other vulnerable people from contracting the coronavirus to avoid declaring another state of emergency.
(NHK)
Aug 10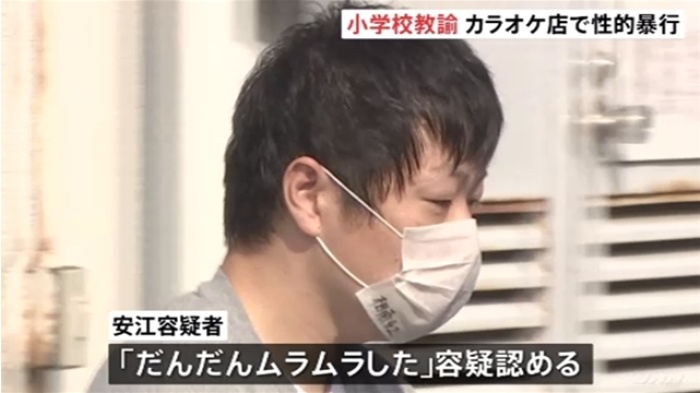 A search for a misplaced bag by a 37-year-old male teacher led to his arrest over the alleged rape of an intoxicated college student at a karaoke parlor in Sagamihara City, police said, reports the Asahi Shimbun (Aug. 9).
(tokyoreporter.com)
Aug 10
Mitsui O.S.K. Lines says it believes more than 1,000 tons of oil have leaked from a bulk carrier that ran aground off Mauritius in the Indian Ocean on July 25.
(NHK)
Aug 10
Japan's male smoking rate fell below 30 percent for the first time in 2019, slipping to 28.8 percent, down 2.3 percentage points from the previous study in 2016, according to a health ministry survey.
(Japan Today)
Aug 10
In a town with a dying population, we find hundreds of scarecrows, zero children, and a voice that I hope I never forget.
(Tokyo Lens)
Aug 10
People in the US will be able to watch Japanese pro baseball games live on cable TV and the internet soon.
(NHK)
---