Seven-Eleven Japan Co's president said Friday that Japan's largest convenience store operator will start opening up outlets around fiscal 2019 in Okinawa, the only area in the country without Seven-Eleven stores.
President Kazuki Furuya told Okinawa Gov Takeshi Onaga at the southern Japanese prefecture's government office the company is aiming to set up some 250 stores over the period of five years.
"We are finally ready to open our shops in Okinawa. We hope to create good stores and contribute to Okinawa's economy," Furuya told the governor, who welcomed the offer by saying, "I feel very happy about it."
The convenience store operator said it is planning to open stores mainly in the prefecture's capital Naha, and establish a subsidiary in Okinawa to ensure smooth operation of the new stores.
Seven-Eleven Japan opened outlets in Aomori Prefecture in northern Japan and Tottori Prefecture in the west in 2015, leaving Okinawa the last among the country's 47 prefectures without its stores.
Mar 25
Springtime cherry blossoms are drawing crowds of sightseers to the Imperial Palace in central Tokyo.
(NHK)
Mar 25
Two tires of a plane operated by low-cost carrier Peach Aviation Ltd went flat after landing at a southwestern Japanese airport Saturday morning, stranding the aircraft and causing the runway to be closed for over two hours.
(Japan Today)
Mar 25
Japan's High Energy Accelerator Research Organization, or KEK, has put into full operation the SuperKEKB accelerator in search of new physics to solve riddles left by a key theory on elementary particles.
(Jiji)
Mar 25
In Sumo, Yokozuna Grand Champion Kakuryu has won his 4th Emperor's Cup with one day left in the spring tournament.
(NHK)
Mar 25
An 88-year-old woman working as a visiting researcher at a university in Kyoto was conferred a doctorate on Saturday, making her the oldest person to earn such a degree, according to the institution.
(Japan Today)
Mar 25
Local residents and tourists are visiting Kumamoto Castle in southwestern Japan to view cherry blossoms in a picturesque setting.
(NHK)
Mar 24
A host of tourists and work trainees in Japan sought refugee status in Japan last year, fueling a jump in applications.
(Nikkei)
Mar 24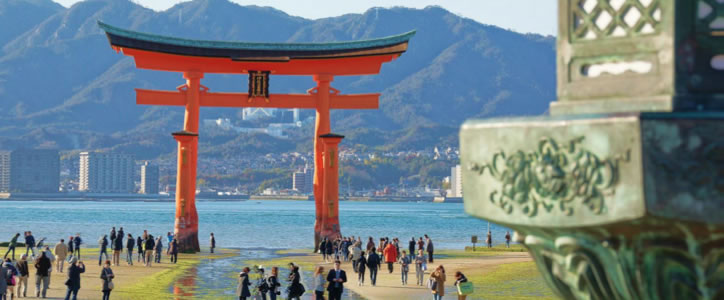 In 2017, Japan attracted a record number of foreign tourists – 28.69 million people which is 19.3% more than in the previous year. Being one of the most beautiful countries in the world, Japan is often listed on people's must-go-to places.
(newsonjapan.com)
Mar 24
Tokyo Metropolitan Police have arrested a 20-year-old man for allegedly assaulting a high school girl in an attempt to steal her underwear in Kita Ward, reports the Sankei Shimbun
(tokyoreporter.com)
Mar 24
The US military has shown to the media for the first time F-35B fighter jets deployed in Japan.
(NHK)
---