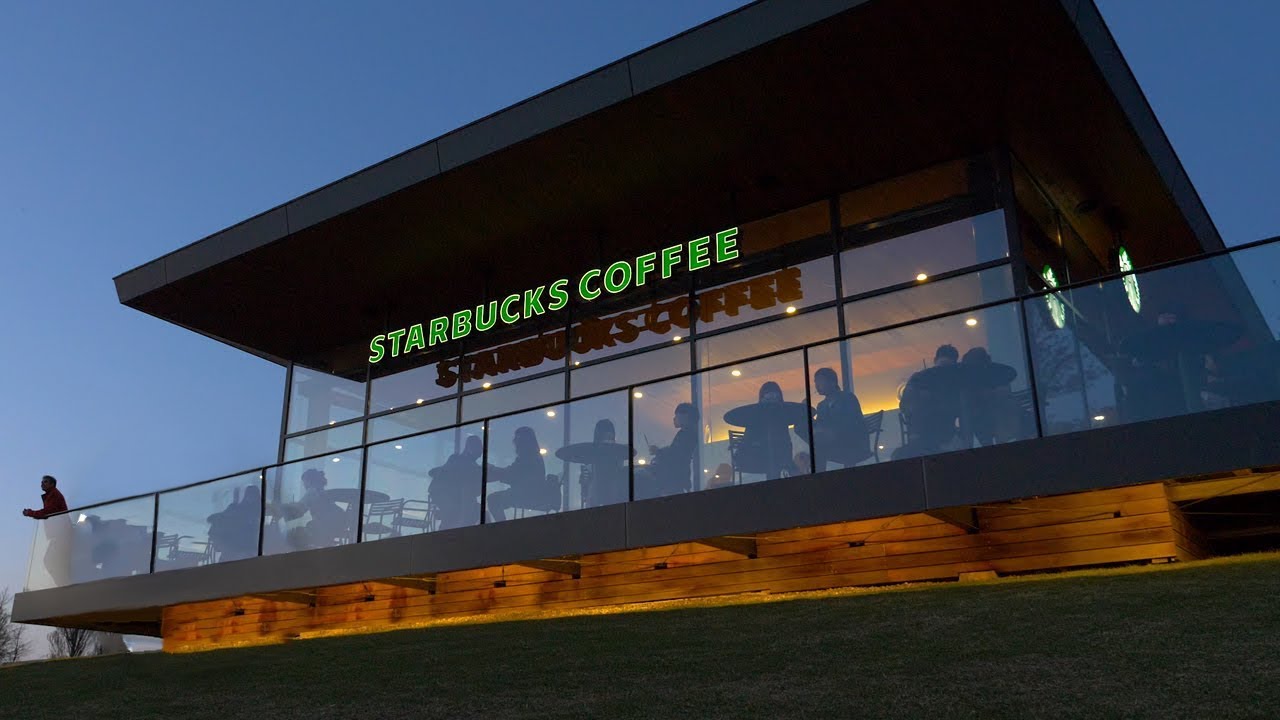 Where is the world's most beautiful Starbucks? Japan, of course.
In Toyama city's Kansui Park is a shop that has won awards for it's design, but it's also the location that makes it beautiful. Those big windows overlook a lake in a park, the building resting upon grass, surrounded by sakura trees. The fresh air off the sea of Japan and the beautiful sunsets over the nearby Japanese Alps can't be forgotten. I could sip a hot cappuccino all day here.
But wait! Starbucks newest shop in Kyoto (Ninenzaka) is a traditional tea house that looks centuries old! It's hard to tell it's a Starbucks until you see the sign. Inside, it's like going back in time. You definitely feel Kyoto's historical vibe sitting on tatami sipping macha tea ... lattes. This may also be the world's most beautiful shop.
Hakodate in Hokkaido is home to what many consider to be the "coziest Starbucks in the world". It's got a fireplace, wide open rooms and stairs, natural hard wood floors and a beautiful deck that overlooks Hakodate Bay. It's super cozy!
Yeah, visiting Starbucks is certainly one attraction for many visitors because it seems more than just a chain coffee shop. To me, it a reflection of the world around us -- and a really good cup of coffee.
Jul 11
The climbing season for Mount Fuji got fully underway Tuesday with three trails in Shizuoka Prefecture opening to the public.
(Japan Times)
Jul 10
ANA Holdings Inc. said Monday it will cancel 176 domestic flights between Friday and July 22 to inspect Rolls-Royce engines on Boeing 787 aircraft, after calling off 113 domestic flights for July for the same reason.
(Kyodo)
Jul 06
The city of Kyoto once again saw record levels of tourists in 2017, with 15.57 million foreign and Japanese visitors spending at least one night in the former capital, city officials said Wednesday.
(Japan Times)
Jul 05
Japanese airline ANA Holdings Inc said it will cancel 113 domestic flights between July 6 through July 12 to inspect Rolls-Royce Holdings Plc engines for compressor issues that have led to service interruptions for airlines globally.
(Japan Today)
Jul 05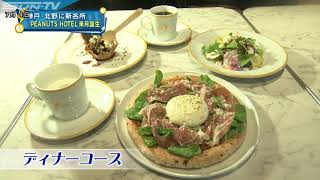 Japan's first hotel featuring the cartoon character Snoopy is to open on August 1st in the western city of Kobe.
(NHK)
Jul 04
Weather officials say a storm moving over the Sea of Japan may bring torrential rains in many parts of Japan on Wednesday. They are warning of possible landslides, floods and tornadoes.
(NHK)
Jul 04
The operator of the main train network in Tokyo says it will install security cameras on all trains before the 2020 Tokyo Olympic and Paralympic Games to prevent terrorism and other crimes.
(NHK)
Jul 02
The Mount Fuji climbing season opened on Sunday morning on the Yamanashi side.
(Japan Today)
Jul 01
A dozen Christian locations in parts of southern Japan where members of the faith were once brutally persecuted were selected for inclusion on the UNESCO World Heritage list on Saturday.
(Japan Today)
Jul 01
Japan Airlines Co and All Nippon Airways Co on Saturday started new security checks for powdery substances in carry-on luggage of passengers taking U.S.-bound flights.
(Japan Today)
---