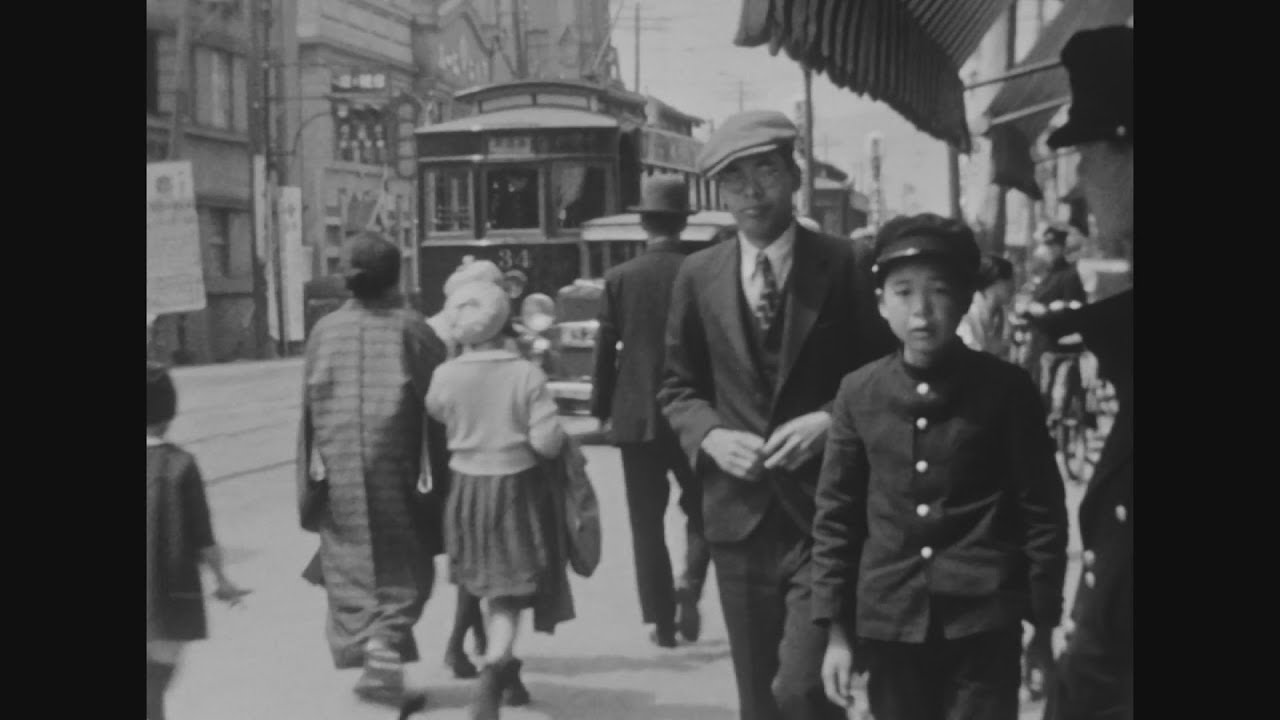 he Hiroshima Peace Memorial Museum released online Wednesday digitally processed 16 millimeter film footage showing the central area of Hiroshima about 10 years before its devastation by the U.S. atomic bombing.
The original film is the only footage owned by the museum depicting the area before World War II.
The footage is "valuable data that clearly shows how Hiroshima looked before being atomic-bombed," said a staff member at the museum.
The United States dropped an atomic bomb on Hiroshima on Aug. 6, 1945, and another on the city of Nagasaki, southwestern Japan, three days later, in the closing days of the war.
The three-minute black-and-white video was originally shot by late Genjiro Kawasaki, a resident of Hiroshima, for his own amusement.
広島市の原爆資料館は6日までに、原爆が投下される約10年前に市中心部を撮影した16ミリフィルムをデジタル処理し、ホームページで公開を始めた。広島県産業奨励館(現・原爆ドーム)や、にぎわう街の様子が鮮明に見られる。動画は、同市の故・河崎源次郎(かわさき・げんじろう)氏が撮影した3分9秒のモノクロで、音はない。1963年に資料館に寄贈された。
Aug 19
A former nurse at a hospital in Yokohama, the capital of Kanagawa Prefecture, south of Tokyo, was served a third arrest warrant on Saturday in a serial poisoning murder case about two years ago.
(Jiji)
Aug 19
The life and times of Japan's first golfer: Amsterdam 1605
(thesamuraigolfer.com)
Aug 18
Investigators in Osaka Prefecture say a suspect who fled a police station 5 days ago chased women on a motorcycle as he apparently hunted for bag-snatching targets.
(NHK)
Aug 18
The first of 2 new government planes has been delivered to Japan ahead of their debut next year.
(NHK)
Aug 18
Education in Japan is specific and works on the principle of "quality study is a guarantee of a successful career." Every Japanese usually deserves only one attempt to take a worthy place in society. However, this system has its dark side as well.
(newsonjapan.com)
Aug 18
Chiba Prefectural Police are investigating what is believed to have been a murder-suicide after the bodies of an 81-year-old man and his eldest son, 52, were found in their residence in Yotsukaido City on Wednesday, reports the Sankei Shimbun
(tokyoreporter.com)
Aug 18
The national health insurance program underwent a major reform at the start of fiscal 2018 that saw prefectures, rather than municipalities, begin managing the deficit-ridden system to improve its financial base.
(Japan Times)
Aug 18
A bottle of rare Japanese whisky sold at a world-record price on Friday, the third record shattered this year for a single malt from the country.
(Nikkei)
Aug 18
Sewing needles have been found inserted into bread products on two days this week at a supermarket in Fukuoka city, police said Friday.
(Jiji)
Aug 18
Corruption has been revealed in the Japanese sport of kendo, as the All Japan Kendo Federation said Friday that people taking promotional exams had often been paying money to their examiners in order to win their approval.
(Japan Today)
---