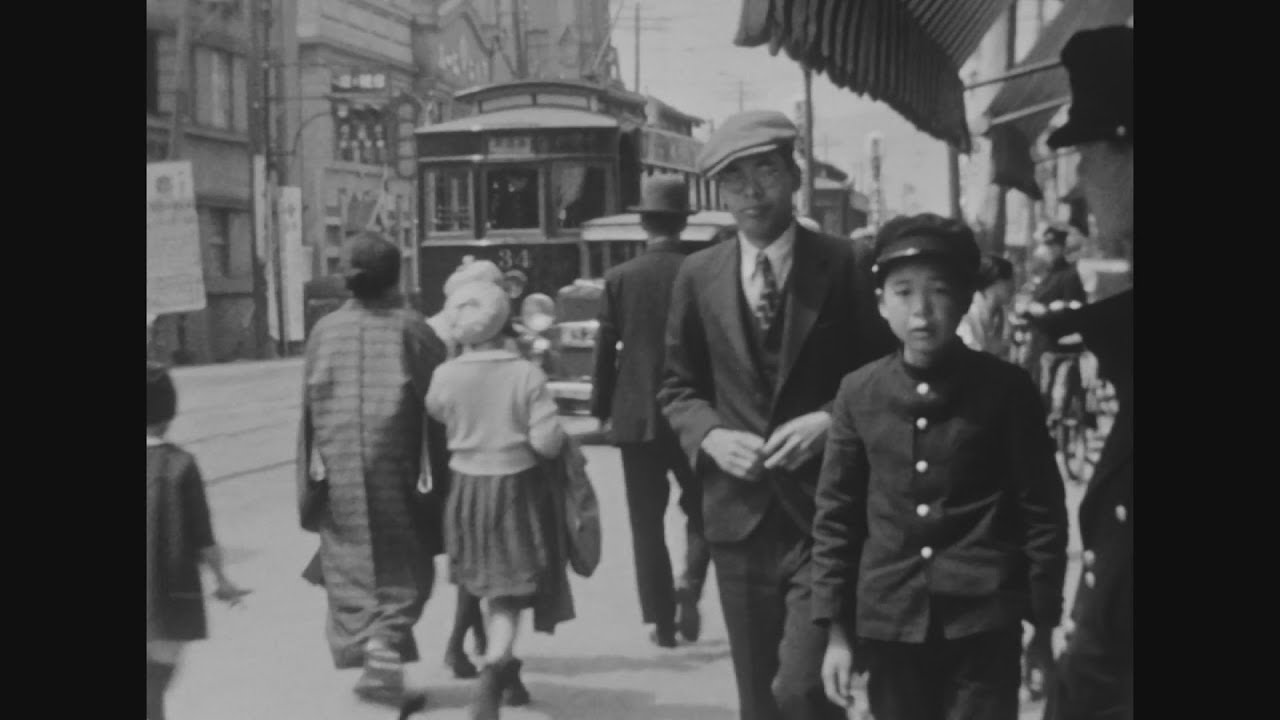 he Hiroshima Peace Memorial Museum released online Wednesday digitally processed 16 millimeter film footage showing the central area of Hiroshima about 10 years before its devastation by the U.S. atomic bombing.
The original film is the only footage owned by the museum depicting the area before World War II.
The footage is "valuable data that clearly shows how Hiroshima looked before being atomic-bombed," said a staff member at the museum.
The United States dropped an atomic bomb on Hiroshima on Aug. 6, 1945, and another on the city of Nagasaki, southwestern Japan, three days later, in the closing days of the war.
The three-minute black-and-white video was originally shot by late Genjiro Kawasaki, a resident of Hiroshima, for his own amusement.
広島市の原爆資料館は6日までに、原爆が投下される約10年前に市中心部を撮影した16ミリフィルムをデジタル処理し、ホームページで公開を始めた。広島県産業奨励館(現・原爆ドーム)や、にぎわう街の様子が鮮明に見られる。動画は、同市の故・河崎源次郎(かわさき・げんじろう)氏が撮影した3分9秒のモノクロで、音はない。1963年に資料館に寄贈された。
Nov 16
On 14 October, the Minister in charge of the 2020 Tokyo Olympic and Paralympic Games, Yoshitaka Sakurada was questioned by opposition party members in the Japanese Diet. In one particular exchange with Constitutional Democratic Party member Masato Imai he made a surprising revelation.
(soranews24.com)
Nov 15
A Japanese high court on Wednesday overturned a lower court decision and acquitted a tattooist for operating without a medical license, ruling the process is not a medical practice.
(Kyodo)
Nov 15
Between 260,000 and 340,000 foreign workers are estimated to flow into Japan in the five years from next April through an envisioned immigration control law revision aimed at dealing with the country's serious labor crunch, government sources said Tuesday.
(Japan Today)
Nov 15
Public broadcaster NHK announced Wednesday the lineup for its annual New Year's Eve music extravaganza, but K-pop group BTS — under fire recently for a controversial T-shirt worn by one of its members — was not included.
(Japan Times)
Nov 15
Japan's economy contracted for the first time in 2 quarters. Government officials say a string of natural disasters in the period dented exports and consumer spending.
(NHK)
Nov 15
SoftBank Group Corp. is continuing to push money into one of its biggest investments: WeWork Cos.
(Japan Times)
Nov 15
Japan will help countries in the Association of Southeast Asian Nations groom 80,000 manufacturing and digital industry specialists over five years, part of a broader effort by Tokyo toward cooperation in the Indo-Pacific region.
(Nikkei)
Nov 14
Japan's government has projected up to 47,000 foreign workers could come to the country in fiscal 2019 under proposed revisions to the immigration law.
(NHK)
Nov 14
The dark side lurking within the Kabukicho red-light district of Shinjuku Ward — today, something like a mix of a theme park and a strip club — can easily get lost amid its blinking lights and the roar of Godzilla.
(tokyoreporter.com)
Nov 14
Health officials in Japan say nearly 2,000 people have contracted rubella, or German measles, this year.
(NHK)
---