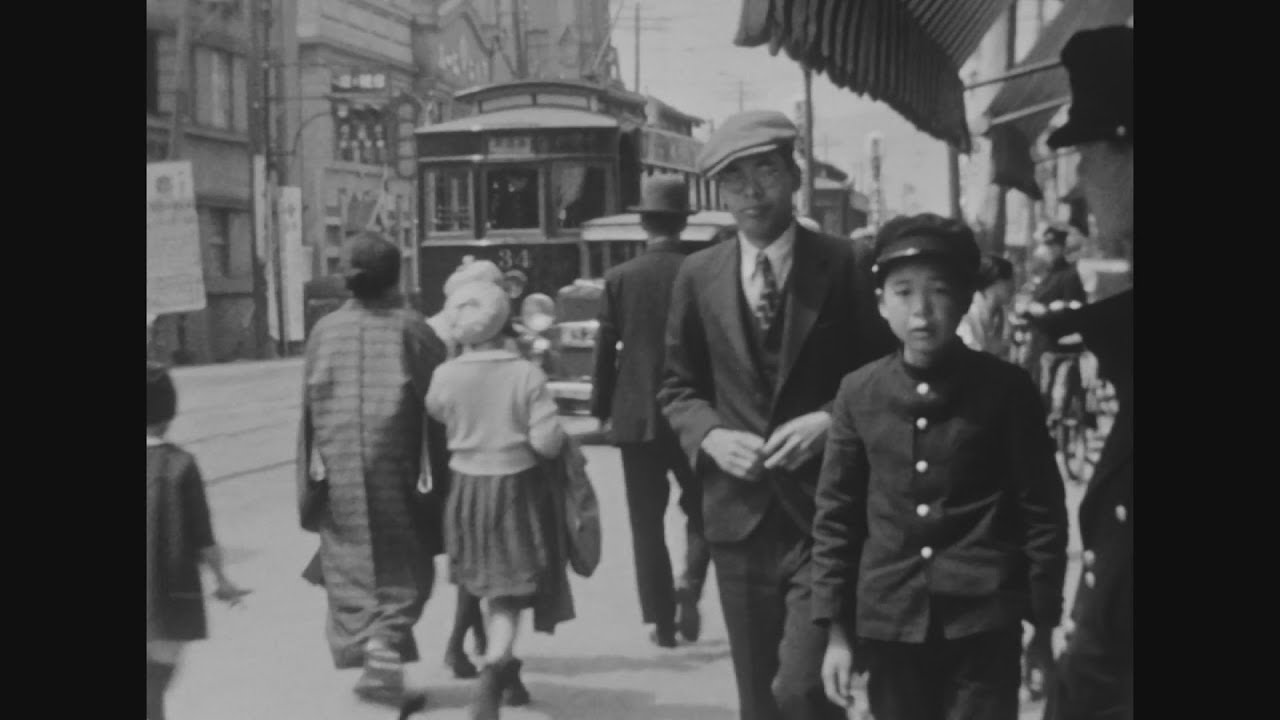 he Hiroshima Peace Memorial Museum released online Wednesday digitally processed 16 millimeter film footage showing the central area of Hiroshima about 10 years before its devastation by the U.S. atomic bombing.
The original film is the only footage owned by the museum depicting the area before World War II.
The footage is "valuable data that clearly shows how Hiroshima looked before being atomic-bombed," said a staff member at the museum.
The United States dropped an atomic bomb on Hiroshima on Aug. 6, 1945, and another on the city of Nagasaki, southwestern Japan, three days later, in the closing days of the war.
The three-minute black-and-white video was originally shot by late Genjiro Kawasaki, a resident of Hiroshima, for his own amusement.
広島市の原爆資料館は6日までに、原爆が投下される約10年前に市中心部を撮影した16ミリフィルムをデジタル処理し、ホームページで公開を始めた。広島県産業奨励館(現・原爆ドーム)や、にぎわう街の様子が鮮明に見られる。動画は、同市の故・河崎源次郎(かわさき・げんじろう)氏が撮影した3分9秒のモノクロで、音はない。1963年に資料館に寄贈された。
Dec 13
A window from a US military helicopter has fallen onto the grounds of an elementary school in Okinawa, Japan's southern prefecture.
(NHK)
Dec 12
Severe weather conditions are expected to continue in northern and western Japan through Wednesday.
(NHK)
Dec 12
About 100 police and firefighters resumed their search Monday morning for a three-year-old boy who has been missing in Echizen, Fukui Prefecture, since Saturday.
(Japan Today)
Dec 12
The American husband of a former Japanese abductee has died at the age of 77.
(NHK)
Dec 11
Prosecutors investigating Obayashi Corp. suspect the major construction firm rigged a bid for the building of a maglev train station emergency exit, with one of the company's vice presidents brought in voluntarily for questioning about the matter, sources close to the case said Sunday.
(Japan Times)
Dec 10
Kanagawa Prefectural Police have arrested a 38-year-old man from Hiratsuka City for allegedly abducting a middle school student in Aomori Prefecture and confining her at his residence for two months, reports Jiji Press (Dec. 8).
(tokyoreporter.com)
Dec 10
Tokyo Metropolitan Police have arrested a 33-year-old man suspected in 100 purse-snatching incidents over the past few moths in the northern part of the capital, reports the Sankei Shimbun
(tokyoreporter.com)
Dec 10
Tokyo Metropolitan Police on Friday raided an office of extremist group Chukaku-ha in Edogawa Ward over harboring a wanted activist, reports TV Asahi
(tokyoreporter.com)
Dec 10
Police in Hokkaido said Saturday they had arrested three of the crew members of a North Korean fishing boat on suspicion of plundering a remote fishing hut.
(Japan Today)
Dec 10
Romance and love are inseparable components of the most sincere and deepest feelings people can experience.
(j4l.com)
---