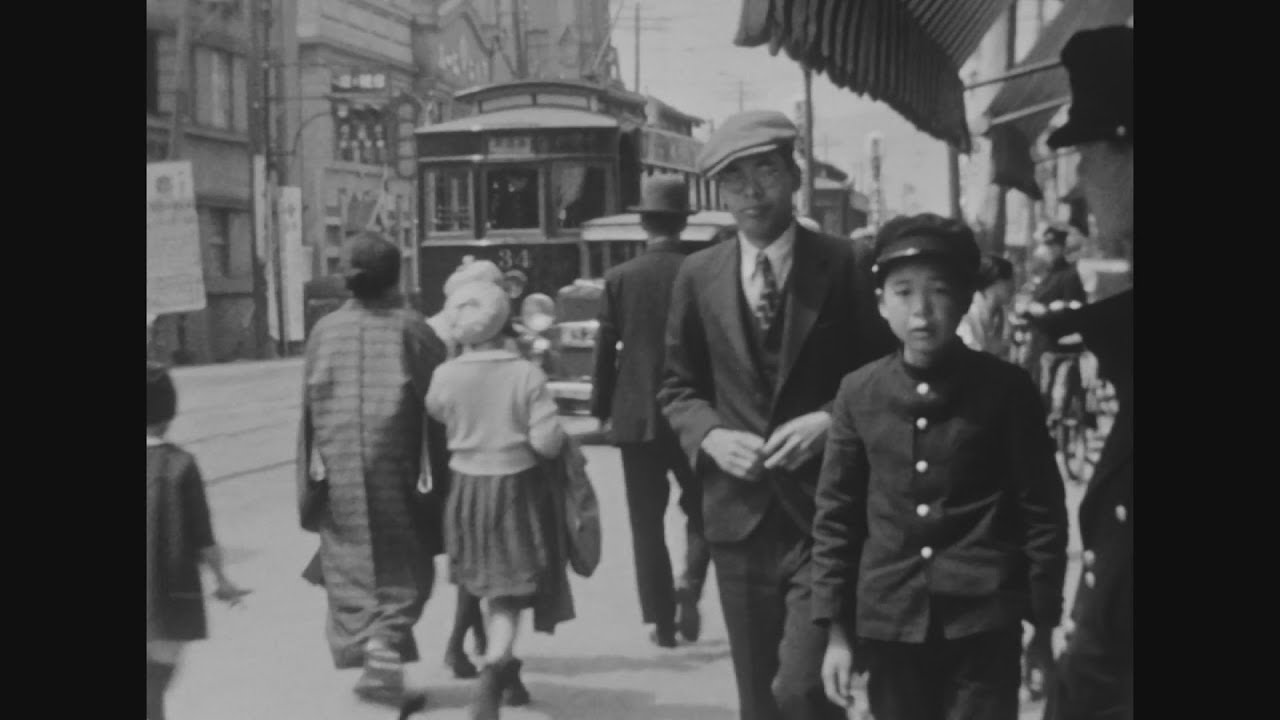 he Hiroshima Peace Memorial Museum released online Wednesday digitally processed 16 millimeter film footage showing the central area of Hiroshima about 10 years before its devastation by the U.S. atomic bombing.
The original film is the only footage owned by the museum depicting the area before World War II.
The footage is "valuable data that clearly shows how Hiroshima looked before being atomic-bombed," said a staff member at the museum.
The United States dropped an atomic bomb on Hiroshima on Aug. 6, 1945, and another on the city of Nagasaki, southwestern Japan, three days later, in the closing days of the war.
The three-minute black-and-white video was originally shot by late Genjiro Kawasaki, a resident of Hiroshima, for his own amusement.
広島市の原爆資料館は6日までに、原爆が投下される約10年前に市中心部を撮影した16ミリフィルムをデジタル処理し、ホームページで公開を始めた。広島県産業奨励館(現・原爆ドーム)や、にぎわう街の様子が鮮明に見られる。動画は、同市の故・河崎源次郎(かわさき・げんじろう)氏が撮影した3分9秒のモノクロで、音はない。1963年に資料館に寄贈された。
May 25
Nihon University officials were questioned by the Japan Sports Agency on Thursday about a controversial dangerous tackle by a player of the university's American football team that injured an opponent player.
(Jiji)
May 25
At least 10 components apparently fell from a Japan Airlines plane and hit a window of a clinic and a car in Kumamoto Prefecture on Thursday, local police said, adding no one is believed to have been injured.
(Japan Times)
May 25
Tokyu Corp. announced Thursday that a new complex comprising a hotel, office and commercial space near Shibuya Station is scheduled to open in September, with the top half occupied by Google.
(Japan Times)
May 25
Central Japan Railway Co. (JR Tokai) said Thursday it fired a male employee who is alleged to have embezzled about ¥100,000 after overcharging foreign passengers for shinkansen tickets at Shin-Osaka Station on seven occasions this year.
(Japan Times)
May 25
The Japanese government plans to withdraw its proposal for the addition of Amami-Okinawa islands to the UNESCO World Heritage List for now, with a view to resubmitting the application to the international cultural body next year after revamping it, informed sources said Wednesday.
(Jiji)
May 25
Pigs raised at a farm in Chiba Prefecture, east of Tokyo, have tested negative for hog cholera after receiving a through antibody test at a national research institute, the agriculture ministry said Thursday.
(Jiji)
May 25
Tokyo Metropolitan Police have arrested a 57-year-old man who admits to having posed as a talent scout in molesting women, reports TBS News
(tokyoreporter.com)
May 25
A district court has ordered the government to pay 400,000 yen in damages to an inmate who was unjustifiably held for months in a cell for solitary confinement equipped with a surveillance camera.
(Japan Today)
May 25
Andrés Iniesta has signed for the Japanese side Vissel Kobe after bringing down the curtain on his brilliant Barcelona career.
(theguardian.com)
May 25
Chinese money is pouring into Hokkaido at a much greater scale than imagined. In his recent visit to the island prefecture, Chinese Premier Li Keqiang attended a forum of Japanese prefectural and Chinese provincial governors in Sapporo on May 11, but a Chinese diplomatic source said he was just using the meeting as an excuse for touring the island.
(Japan Times)
---