Two Chinese coast guard ships were spotted Saturday in Japanese waters around Okinoshima island and one near Tsushima Island, in the first confirmation of an intrusion by Chinese government vessels in the area, the Japan Coast Guard said.
One Chinese coast guard ship was spotted Saturday morning in waters around Tsushima Island, and two were sighted near Okinoshima island in the afternoon, the Japanese coast guard said. Tsushima Island is located about half way between the southern tip of the Korean Peninsula and the northwest coast of Kyushu, Japan's westernmost main island.
長崎県の対馬沖と福岡県の沖ノ島沖の領海に、中国の公船が立て続けに侵入しました。どちらの海域も領海侵入は初めてです。 海上保安庁によりますと、15日正午ごろ、中国海警局の船1隻が対馬の沖合の日本の領海に侵入し、約30分にわたって領海内を航行したということです。
Jul 21
US President Donald Trump says the wife of Japanese Prime Minister Shinzo Abe doesn't speak English.
(NHK)
Jul 21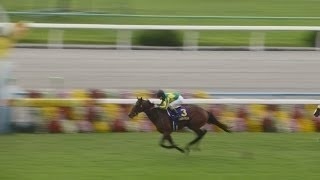 A Japanese horse has never won the Prix de l'Arc de Triomphe, the race which is regarded as the most prestigious turf contest anywhere in the world. However, Satono Diamond could be the first to land that prize later this year as the multiple-time Group One winner has been tipped by many as their fancy in October.
(newsonjapan.com)
Jul 21
Princess Kako, a granddaughter of Emperor Akihito and Empress Michiko, will study at the University of Leeds in England from September to June next year, it was reported at a cabinet meeting on Friday.
(Japan Today)
Jul 21
Seven female members of the Miyagi prefectural assembly on Friday asked the governor of the northeastern Japan prefecture to remove a tourism promotion video it is using on the internet, claiming it portrays women as sex objects.
(Kyodo)
Jul 21
In two separate cases, Tokyo Metropolitan Police have this week arrested two men suspected in dozens of bag-snatching incidents across the metropolis, reports TV Asahi.
(tokyoreporter.com)
Jul 21
The Tokyo District Court on Thursday handed a homeless man a prison sentence extending for three years and six months for starting a fire that damaged a number of buildings in the historic Golden Gai last year, reports Jiji Press.
(tokyoreporter.com)
Jul 21
An informed source in the sumo world says Mongolian Yokozuna Grand Champion Hakuho is considering the option of acquiring Japanese citizenship. The move would allow him to become a stablemaster after retirement and train younger wrestlers.
(NHK)
Jul 21
Japan has changed some pictogram signs used on street corners and created new ones, mainly to help foreign visitors get around more easily, the industry ministry said Thursday.
(Jiji)
Jul 21
A male worker for a construction company engaged in a project to construct Japan's new National Stadium, the main venue for the 2020 Tokyo Olympics and Paralympics, committed suicide in March, a lawyer representing his bereaved relatives revealed Thursday.
(Jiji)
Jul 20
The number of criminal offenses reported to police in Japan in January-June fell 7.7 pct from a year earlier to 450,887, on track to hit an annual postwar low, a National Police Agency report showed Thursday.
(Jiji)
---