The operator of the Fukushima Daiichi Nuclear Power Plant says the metal scaffolding right below the damaged No.3 reactor appears to have gone missing after the 2011 disaster.
Tokyo Electric Power Company, or TEPCO, started a full-scale robotic probe into the containment vessel on Wednesday.
In the 2011 accident, most of the nuclear fuel in the No.3 reactor is believed to have melted and fallen to the bottom of the containment vessel that covers the reactor. The nuclear fuel is thought to lie within 6-meter-deep water that was injected for cooling.
TEPCO and the Japanese government plan to remove the nuclear fuel debris as part of decommissioning of the reactor. They are trying to locate the debris.
They used a new underwater robot equipped with cameras for Wednesday's probe. It is 30 centimeters long and 13 centimeters wide.
東京電力は19日、福島第1原発3号機の水中ロボット調査に関する記者会見を開いた。原子炉格納容器内の撮影に成功し、複数の構造物の損傷や脱落を確認したと明らかにした。3号機格納容器内の具体的な状況が分かるのは初めて。
Dec 06
The Japanese government approved 13.2 trillion yen ($121 billion) worth of public stimulus spending on Thursday, with the economy due for a total infusion of 26 trillion yen if private-sector and other outlays are factored in.
(Nikkei)
Dec 06
In a country where customer service is a point of pride, Amazon Japan is challenging the status quo by daring to leave packages at the door.
(Nikkei)
Dec 06
The Niigata District Court on Wednesday sentenced a 25-year-old man to life in prison for the sexual assault and murder of a 7-year-old schoolgirl last year.
(Japan Times)
Dec 06
Police in Saitama City have arrested a 51-year-old Iranian man on suspicion of killing his 50-year-old Iranian ex-wife in a park.
(Japan Today)
Dec 06
Tokyo 2020 organizers said on Thursday two more Olympic events, the triathlon and equestrian cross-country, have been rescheduled to earlier start times to combat the expected sweltering summer heat.
(Japan Today)
Dec 06
A senior member of a splinter group from Japan's largest crime syndicate has been arrested for allegedly shooting a member of the parent group in Kobe in August amid a gang feud, police said.
(Japan Today)
Dec 06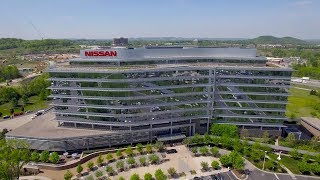 Nissan Motor Co. is making its U.S. factory and office employees take two days off without pay amid slumping sales.
(Japan Times)
Dec 06
As fireworks light up the winter night, scores of men, women and teenagers crying "washoi, washoi" haul the last of six towering, lantern-covered floats up a small hill and into the town center, the culminating moment of a Shinto festival that has evolved from a harvest thanksgiving into a once-a-year meeting between two local gods.
(Japan Today)
Dec 06
Afghan police say gunmen who killed a prominent Japanese doctor on Wednesday may have had a strong intent to kill, as they fired automatic rifles several times at him.
(NHK)
Dec 06
Dentsu Inc said Thursday it has again received a warning from labor authorities over its illegal overtime practices.
(Japan Today)
---