The operator of the Fukushima Daiichi Nuclear Power Plant says the metal scaffolding right below the damaged No.3 reactor appears to have gone missing after the 2011 disaster.
Tokyo Electric Power Company, or TEPCO, started a full-scale robotic probe into the containment vessel on Wednesday.
In the 2011 accident, most of the nuclear fuel in the No.3 reactor is believed to have melted and fallen to the bottom of the containment vessel that covers the reactor. The nuclear fuel is thought to lie within 6-meter-deep water that was injected for cooling.
TEPCO and the Japanese government plan to remove the nuclear fuel debris as part of decommissioning of the reactor. They are trying to locate the debris.
They used a new underwater robot equipped with cameras for Wednesday's probe. It is 30 centimeters long and 13 centimeters wide.
東京電力は19日、福島第1原発3号機の水中ロボット調査に関する記者会見を開いた。原子炉格納容器内の撮影に成功し、複数の構造物の損傷や脱落を確認したと明らかにした。3号機格納容器内の具体的な状況が分かるのは初めて。
Jul 09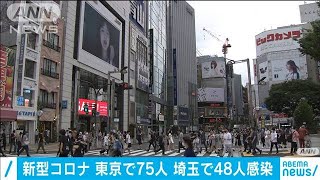 Japanese authorities reported Wednesday that 157 more people have been infected with the coronavirus.
(NHK)
Jul 09
Pounding rain that already caused deadly floods in southern Japan was moving northeast Wednesday, battering large areas of Japan's main island, swelling more rivers, triggering mudslides and destroying houses and roads. At least 58 people have died in several days of flooding.
(Japan Today)
Jul 09
Struggling businesses and other clients have left Japanese banks with record outstanding loans for a third straight month.
(NHK)
Jul 09
Carlos Ghosn, the former Nissan Motor Co chairman, wired $862,500 last year to a company managed by one of the two men who later helped him escape from Japan, U.S. prosecutors said in a Tuesday court filing.
(Japan Today)
Jul 09
Tokyo Metropolitan Police have arrested a 24-year-old woman for allegedly leaving her 3-year-old daughter alone at their residence for more than one week, resulting in her death, reports NHK (July 8).
(tokyoreporter.com)
Jul 09
About a third of parents in Japan postponed vaccinating their children during the coronavirus pandemic amid fears of catching an infection, a survey by a nonprofit organization showed Monday.
(Japan Today)
Jul 09
Tokyo Metropolitan Police have arrested three persons, including a student at Joshibi College of Art and Design, over the alleged spraying of graffiti in Shibuya Ward, reports Fuji News Network (July 8).
(tokyoreporter.com)
Jul 09
A police officer fatally shot himself in Chiyoda Ward early Wednesday in an apparent suicide, police said, reports NHK (July 8).
(tokyoreporter.com)
Jul 09
Popular rapper Kan a.k.a. Gami, who is out on bail after being accused of possessing marijuana earlier this year, has been arrested again for the same crime, police said, reports Sports Nippon (July 7).
(tokyoreporter.com)
Jul 08
In southwestern Japan, emergency crews are searching for survivors and assessing the damage after days of torrential rain.
(NHK)
---