Smugglers are suspected of using a new method to get gold bars into Japan. They are hiding them behind the toilet walls on low-cost carrier aircraft that fly both international and domestic routes.
On July 9th, dozens of kilograms of gold bars were found stashed behind the walls of a washroom of a Vanilla Air passenger jet that had arrived at Kansai International Airport from Taiwan.
The wall panels are believed to have been removed beforehand. Sources say staff at the low-cost carrier inspected 11 of its other planes and found similar modifications to 4 of them. They say the screws holding the panels in place have been altered so that they would come off easily. In some cases, the panels are said to have been found slightly out of alignment.
In the past, smugglers have used tape to attach bullion to the bottoms of their feet or have concealed it in battery slots of notebook computers.
The jet found carrying the hidden gold on July 9th was scheduled to leave for Amami Airport in Kagoshima Prefecture after arriving from Taiwan. Budget carriers often use the same aircraft for domestic and international flights. It's not uncommon for planes to make both kinds of flights within a single day.
Mar 22
After months of cold weather, which brought the heaviest snowfall in four years to Tokyo back in January, the days finally began warming up in the capital last week, with sunny skies and temperatures reaching highs of 22 degrees Celsius (71.6 degrees Fahrenheit).
(soranews24.com)
Mar 22
Many foreign tourists to Japan often wonder why public transportation, especially in areas of Tokyo renowned for their nightlife, is so limited after the last trains of the night.
(Kyodo)
Mar 22
Japanese Foreign Minister Taro Kono and his visiting Russian counterpart, Sergei Lavrov, agreed on Wednesday to accelerate talks on planned joint economic activities at the four disputed northwestern Pacific islands so that certain progress can be achieved when Japanese Prime Minister Shinzo Abe visits Russia possibly in late May.
(Jiji)
Mar 22
Japan will need the equivalent of 1,600 Tokyo Domes to store rubble and debris produced from a long-anticipated huge earthquake along the Nankai Trough off the Pacific coast, according to an estimate.
(Asahi)
Mar 22
Amazon nearly doubled its share and Netflix grew strongly in Japan's streaming market last year as the two global services try to raise their profiles in Asia.
(variety.com)
Mar 22
Japanese condom-makers are ramping up preparations ahead of the Tokyo 2020 Olympic Games, seeing a golden opportunity to showcase their world-record ultrathin products.
(Japan Times)
Mar 22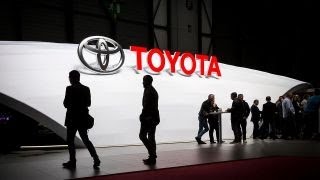 Toyota Motor says it is suspending autonomous vehicle testing on US public roads in the wake of a fatal accident involving a test vehicle operated by the ride-hailing company Uber.
(NHK)
Mar 22
Prime Minister Shinzo Abe is considering abolishing a regulation that limits the percentage of foreign equity stakes in broadcasters, as part of a debate about reviewing regulations on broadcasting businesses.
(the-japan-news.com)
Mar 21
A female zookeeper at Ueno Zoological Gardens in Tokyo sustained injuries Tuesday after a gorilla bit her right arm, police said.
(Japan Today)
Mar 21
People aged 75 or older, called "late-stage seniors" in Japan, now constitute a majority of those aged 65 or older in the country for the first time, according to demographic estimates released by the internal affairs ministry on Tuesday.
(Jiji)
---