A woman on a motorcycle was killed and 10 people were injured in a pair of multiple-vehicle collisions Thursday in an expressway tunnel in Shimada, Shizuoka Prefecture, police said.
Five vehicles and a motorcycle collided in the 2.6-km-long tunnel on the Shin-Tomei Expressway around 10:10 a.m., injuring seven people. Another crash, which involved three vehicles, occurred around 100 meters from the site of the first accident, leaving three injured. Sumiko Tominaga, 51, was later pronounced dead, they said.
Police arrested Yu Daibo, a 52-year-old truck driver from Hiroshima Prefecture, at the site of the first pileup on suspicion of professional negligence resulting in death and injury.
Daibo told investigators that he caused the accident as he was checking email on a smartphone while driving.
静岡県の新東名高速で9台が絡む玉突き事故が起き、女性1人が死亡しました。携帯電話が原因だった可能性があります。 3日午前10時すぎ、静岡県島田市の新東名高速上りの大草トンネル内で、大型トラックが前を走るバイクに追突しました。
Feb 21
Seven South Korean women attempted to smuggle gold into Japan late last month by concealing it in their rectums, officials from Aichi Prefecture's Chubu Airport said Tuesday.
(Japan Times)
Feb 21
Tokyo Disney Resort operator Oriental Land will roll out a smartphone app in fiscal 2018 to relieve crowding issues that have frustrated guests at the popular theme park.
(Nikkei)
Feb 21
Tokyo Metropolitan Police have arrested employees at an antiquarian bookstore in Chiyoda Ward over the alleged possession child pornography, a case that is a nationwide first, reports TV Asahi
(tokyoreporter.com)
Feb 20
Fukushima Prefectural Police have arrested a 24-year-old man for allegedly killing his girlfriend, whose body is believed to have been left in their residence in Koriyama City since early this month, reports the Sankei Shimbun
(tokyoreporter.com)
Feb 20
A fighter jet from the US Misawa Airbase in northern Japan developed an engine fire on Tuesday morning and offloaded fuel tanks into a lake.
(NHK)
Feb 20
Investigative sources with the Chiba Prefectural Police have revealed that two men, a woman and a teenage girl arrested after a charred corpse was found in a burned-out residence in Inzai City were living inside a vehicle, reports the Sankei Shimbun
(tokyoreporter.com)
Feb 20
Japan's labor minister has apologized for having provided inaccurate figures to the prime minister in Diet debate on working system reform.
(NHK)
Feb 19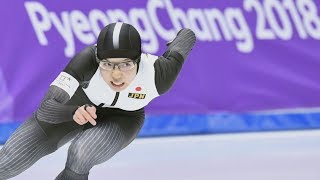 Nao Kodaira won the women's 500-meter speedskating event in the Pyeongchang Olympics on Sunday, becoming the first Japanese woman to win gold in the sport.
(Jiji)
Feb 19
An officer with the Osaka Prefectural Police shot and wounded a 25-year-old man in Miyakojima Ward on Sunday after he refused to drop a knife he was wielding, reports NHK
(tokyoreporter.com)
Feb 18
Tokyo Metropolitan Police have arrested a 26-year-old man for allegedly molesting a teenage girl on a street in Chuo Ward last year, reports Nikkan Sports
(tokyoreporter.com)
---