Rest your body and wallet as you travel half-way across the country in your sleep.
A while back, we took a look at an extremely convenient overnight bus service that allows travelers to get from Tokyo to Osaka while catching up on sleep and saving a night's worth of hotel fees. But what if, after seeing the sights of Osaka, you find yourself wanting to keep moving west and see what the island of Kyushu has in store?
One of the most economical ways to do so is ferry operator Ferry Sunflower's Dangan Ferry, or "Bullet Ferry," plan. As an overnight boat voyage, the Dangan Ferry doesn't match the maximum velocity of the Bullet Train/Shinkansen, but it does allow you to keep in constant motion while travelling half-way across the country for an extremely low price.
Travelers on the Dangan Ferry plan can choose from one of three routes. Two start in Osaka, with one heading to Oita Prefecture's Beppu (which boasts some of Japan's most popular hot springs) and the other to Shibushi in Kagoshima Prefecture. The Third Dangan Ferry route sails between Kobe and Oita City.
All routes are identically priced on the Dangan Ferry plan, and if you opt for a communal room with sleeping mats, you'll pay just 10,000 yen (US$91) for the complete round-trip (5,000 yen for children). To put that in perspective, traveling by train from Osaka to Beppu would cost over 16,000 yen one-way.
Aug 17
Huge bonfires on mountains lit up Japan's old capital, Kyoto, on Wednesday night in an annual Buddhist ceremony.
(NHK)
Aug 16
The estimated number of visitors to Japan in July grew 16.8 pct from a year before to 2,681,500, a record high on a monthly basis, the Japan National Tourism Organization said Wednesday.
(Jiji)
Aug 16
The Japan Tourism Agency plans to urge "ryokan" Japanese-style inn operators to set separate fees for stays and meals, agency officials said Wednesday.
(Jiji)
Aug 15
Legoland Japan is struggling to dispel the notion that its admission fees are too expensive.
(Japan Times)
Aug 13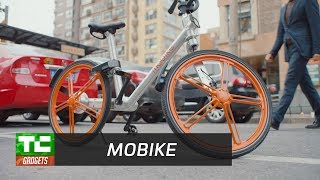 China's Mobike will start a bicycle-sharing service in Sapporo in late August, becoming the first major player in the rapidly expanding Chinese industry to set foot in Japan.
(the-japan-news.com)
Aug 11
With its densely packed cities and fast-paced professional world, some in Japan may have trouble finding time to appreciate the country's boundless natural beauty. So in 2014, a new holiday was invented to remind them to pause and take a look around: Mountain Day.
(Time)
Aug 11
A much-awaited steam locomotive went into service on Tobu Railway Co.'s Kinugawa Line in the city of Nikko, Tochigi Prefecture, eastern Japan, on Thursday.
(Jiji)
Aug 10
A Tokyo personnel dispatch company unveiled a new farm on the 13th floor of its Tokyo headquarters on Wednesday.
(Kyodo)
Aug 10
Rest your body and wallet as you travel half-way across the country in your sleep.
(rocketnews24.com)
Aug 09
Temperatures soared along the Pacific coast in eastern and western Japan on Wednesday with the mercury topping 37 C in Tokyo and other cities in the Kanto region as Typhoon Noru's passage was followed by a warm air mass.
(Japan Today)
---