Rest your body and wallet as you travel half-way across the country in your sleep.
A while back, we took a look at an extremely convenient overnight bus service that allows travelers to get from Tokyo to Osaka while catching up on sleep and saving a night's worth of hotel fees. But what if, after seeing the sights of Osaka, you find yourself wanting to keep moving west and see what the island of Kyushu has in store?
One of the most economical ways to do so is ferry operator Ferry Sunflower's Dangan Ferry, or "Bullet Ferry," plan. As an overnight boat voyage, the Dangan Ferry doesn't match the maximum velocity of the Bullet Train/Shinkansen, but it does allow you to keep in constant motion while travelling half-way across the country for an extremely low price.
Travelers on the Dangan Ferry plan can choose from one of three routes. Two start in Osaka, with one heading to Oita Prefecture's Beppu (which boasts some of Japan's most popular hot springs) and the other to Shibushi in Kagoshima Prefecture. The Third Dangan Ferry route sails between Kobe and Oita City.
All routes are identically priced on the Dangan Ferry plan, and if you opt for a communal room with sleeping mats, you'll pay just 10,000 yen (US$91) for the complete round-trip (5,000 yen for children). To put that in perspective, traveling by train from Osaka to Beppu would cost over 16,000 yen one-way.
Apr 23
The volcanic alert level for Mount Kusatsu-Shirane in central Japan have been raised due to increased activity.
(NHK)
Apr 23
Visitors to a park in the city of Hirosaki in northern Japan's Aomori Prefecture have been enjoying the breathtaking sight of about 2,600 blossoming cherry trees.
(NHK)
Apr 22
A summer-like spell of hot weather has gripped Japan, with temperatures soaring above 30 degrees Celsius across the country.
(NHK)
Apr 21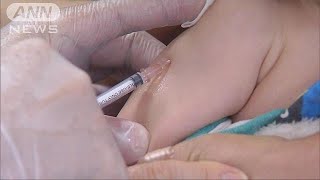 An outbreak of measles in the Japanese prefecture of Okinawa is affecting local tourism ahead of the spring holiday season.
(NHK)
Apr 20
English-speaking guides will be available for visitors to the Imperial Palace in Tokyo from the beginning of May, in response to a surge in the number of foreign tourists, the Imperial Household Agency said Thursday.
(Jiji)
Apr 20
A new baggage-screening system that is better at detecting bombs has started operation at Haneda airport in Tokyo.
(NHK)
Apr 19
The estimated number of foreign visitors to Japan in fiscal 2017 came close to 30 million at 29,772,570, another record high, the Japan National Tourism Organization said Wednesday.
(Jiji)
Apr 18
UNESCO has listed the Izu Peninsula in central Japan as a Global Geopark for its unique landform featuring many active volcanos in line.
(NHK)
Apr 17
Visitors to a scenic mountain route through the Northern Japan Alps are enjoying the towering walls of snow under a bright sun.
(NHK)
Apr 17
Japanese game centers are must visit places on any trip to Japan, but in Tokyo, there is a place where you can time warp back to the 1980s and 1990s and play those games of the past, too. Since Japan was the leader in arcade game programming and machine production, the culture stretches back decades and those old machines are still in use!
(ONLY in JAPAN)
---