The Japanese government carried out Friday a drill for its emergency alert system in areas in and around the likely flight path of ballistic missiles North Korea has recently threatened to launch toward Guam.
The drill for the satellite-based J-Alert system covered 202 municipalities in nine prefectures in the Chugoku and Shikoku regions of western Japan, and tested the ability of municipalities receiving alerts to automatically broadcast them to residents.
North Korea threatened last week to simultaneously launch four ballistic missiles toward waters near the U.S. territory of Guam in the western Pacific. The suggested flight path would take the missiles over Shimane, Hiroshima, Ehime and Kochi prefectures.
The drill took place in those four prefectures, plus the adjoining prefectures of Tottori, Okayama, Yamaguchi, Tokushima and Kagawa.
Some areas experienced technical glitches.
In the event of North Korea launching a missile that is feared to fly over Japan or fall within Japanese territory, on land or at sea, the J-Alert system will transmit information to areas along the path of the missile.
北朝鮮からのミサイル発射に備え、上空を通過する可能性がある中国・四国地方を対象に「Jアラート(全国瞬時警報システム)」を使った訓練が行われました。一部で防災無線が流れないなど、トラブルも起きました。
May 26
Temperatures rose across Japan on Saturday to highs usually not seen until the height of summer, causing hundreds of people to be taken to hospitals and prompting the weather agency to issue heatstroke warnings.
(Japan Today)
May 26
Japan's top trade negotiator with the United States has said both sides continue to differ on negotiations for a trade deal, adding that they need to work further to narrow the gap.
(NHK)
May 25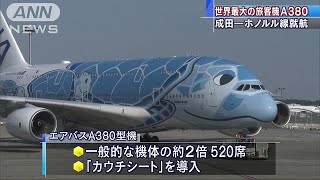 All Nippon Airways debuted flights of a double-decker Airbus A380 from Narita Airport north of Tokyo, bound for Hawaii on Friday.
(NHK)
May 24
Many parts of Japan saw the mercury top 30 degrees Celsius on Thursday. Weather officials are warning of unseasonal high temperatures over the weekend.
(NHK)
May 23
Kyoto Prefectural Police have arrested a 23-year-old male Australian national who is suspected of scrawling graffiti in dozens of locations in Kyoto City, reports Fuji News Network (May 22).
(tokyoreporter.com)
May 23
The International Olympic Committee says boxing is set to maintain its place in the 2020 Tokyo Games, but that the sport's international association should be excluded from organizing the events due to a number of problems.
(NHK)
May 23
Junnosuke Taguchi, a former member of Japanese boy band KAT-TUN, was arrested Wednesday on suspicion of possessing marijuana, the Narcotics Control Department said.
(Japan Times)
May 22
Tokyo DisneySea has begun its largest expansion project ever.
(NHK)
May 22
A Japanese government committee has decided on the route of a parade scheduled for October to celebrate the enthronement of Emperor Naruhito.
(NHK)
May 22
The Supreme Court and other legal professionals in Japan have hosted a symposium to mark the tenth anniversary of the introduction of the country's lay judge system.
(NHK)
---