The Japanese government carried out Friday a drill for its emergency alert system in areas in and around the likely flight path of ballistic missiles North Korea has recently threatened to launch toward Guam.
The drill for the satellite-based J-Alert system covered 202 municipalities in nine prefectures in the Chugoku and Shikoku regions of western Japan, and tested the ability of municipalities receiving alerts to automatically broadcast them to residents.
North Korea threatened last week to simultaneously launch four ballistic missiles toward waters near the U.S. territory of Guam in the western Pacific. The suggested flight path would take the missiles over Shimane, Hiroshima, Ehime and Kochi prefectures.
The drill took place in those four prefectures, plus the adjoining prefectures of Tottori, Okayama, Yamaguchi, Tokushima and Kagawa.
Some areas experienced technical glitches.
In the event of North Korea launching a missile that is feared to fly over Japan or fall within Japanese territory, on land or at sea, the J-Alert system will transmit information to areas along the path of the missile.
北朝鮮からのミサイル発射に備え、上空を通過する可能性がある中国・四国地方を対象に「Jアラート(全国瞬時警報システム)」を使った訓練が行われました。一部で防災無線が流れないなど、トラブルも起きました。
Feb 21
Seven South Korean women attempted to smuggle gold into Japan late last month by concealing it in their rectums, officials from Aichi Prefecture's Chubu Airport said Tuesday.
(Japan Times)
Feb 21
Tokyo Disney Resort operator Oriental Land will roll out a smartphone app in fiscal 2018 to relieve crowding issues that have frustrated guests at the popular theme park.
(Nikkei)
Feb 21
Tokyo Metropolitan Police have arrested employees at an antiquarian bookstore in Chiyoda Ward over the alleged possession child pornography, a case that is a nationwide first, reports TV Asahi
(tokyoreporter.com)
Feb 20
Fukushima Prefectural Police have arrested a 24-year-old man for allegedly killing his girlfriend, whose body is believed to have been left in their residence in Koriyama City since early this month, reports the Sankei Shimbun
(tokyoreporter.com)
Feb 20
A fighter jet from the US Misawa Airbase in northern Japan developed an engine fire on Tuesday morning and offloaded fuel tanks into a lake.
(NHK)
Feb 20
Investigative sources with the Chiba Prefectural Police have revealed that two men, a woman and a teenage girl arrested after a charred corpse was found in a burned-out residence in Inzai City were living inside a vehicle, reports the Sankei Shimbun
(tokyoreporter.com)
Feb 20
Japan's labor minister has apologized for having provided inaccurate figures to the prime minister in Diet debate on working system reform.
(NHK)
Feb 19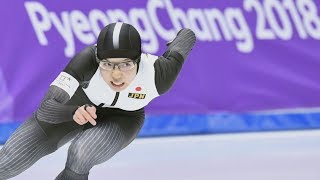 Nao Kodaira won the women's 500-meter speedskating event in the Pyeongchang Olympics on Sunday, becoming the first Japanese woman to win gold in the sport.
(Jiji)
Feb 19
An officer with the Osaka Prefectural Police shot and wounded a 25-year-old man in Miyakojima Ward on Sunday after he refused to drop a knife he was wielding, reports NHK
(tokyoreporter.com)
Feb 18
Tokyo Metropolitan Police have arrested a 26-year-old man for allegedly molesting a teenage girl on a street in Chuo Ward last year, reports Nikkan Sports
(tokyoreporter.com)
---