Investigative sources with the Tokyo Metropolitan Police revealed on Monday that a man undergoing questioning over the disappearance of his 26-year-old former girlfriend, who was later found dead, has committed suicide, reports the Sankei Shimbun
On August 24, police began questioning the man, 44, over the disappearance of Nao Kato, a company employee who went missing earlier in August. However, he was found to have killed himself at the home of his parents in Hiroshima Prefecture the following day, according to the sources.
Based on eyewitness testimony and the tracked movements of the vehicle of the man, police found the body of Kato in the mountains of Yugashima in Izu City on Sunday. The man is expected to be prosecuted on suspicion of murder and abandoning a corpse.
Missing on August 20
Kato lived with the man at an apartment in Tokyo's Ota Ward. At 7:30 p.m. on August 19, she was seen at the residence with the man in surveillance camera footage. The following day, she responded to an email message sent from a 32-year-old male acquaintance at 7:35 a.m. However, she did not respond to a subsequent message sent at 9:40 a.m.
Two days later, Kato's mother filed a missing persons report with the Denenchofu Police Station. An investigation was subsequently launched into the man.
According to Jiji Press (Aug. 29), police subsequently learned that he rented a vehicle on the morning of August 20. The following day, he purchased work clothes and a blue tarp at a home center in Izu. On August 22, a futon with soil was found inside the vehicle.
Threatened suicide
On August 10, Kato visited the same police station to report that the man said, "He said he wouldn't agree to breaking off [our relationship] by committing suicide." Police then issued a verbal warning to the man.
However, Kato later returned to the station to report that she would again be associating with the man. "You need not bother with this matter," she said.
A representative of the police did not find fault with the investigation. "Since the questioning was to confirm the location of the victim, there was no problem with the investigation," the representative said.
静岡県の山中で26歳の女性が遺体で見つかった事件で、女性の行方が分からなくなって以降、女性の携帯電話から交際している男性に不自然なメールが届いていたことが分かりました。 東京・大田区の会社員・加藤菜緒さんは27日、静岡県の山の中で遺体で見つかりました。
Mar 25
Springtime cherry blossoms are drawing crowds of sightseers to the Imperial Palace in central Tokyo.
(NHK)
Mar 25
Two tires of a plane operated by low-cost carrier Peach Aviation Ltd went flat after landing at a southwestern Japanese airport Saturday morning, stranding the aircraft and causing the runway to be closed for over two hours.
(Japan Today)
Mar 25
Japan's High Energy Accelerator Research Organization, or KEK, has put into full operation the SuperKEKB accelerator in search of new physics to solve riddles left by a key theory on elementary particles.
(Jiji)
Mar 25
In Sumo, Yokozuna Grand Champion Kakuryu has won his 4th Emperor's Cup with one day left in the spring tournament.
(NHK)
Mar 25
An 88-year-old woman working as a visiting researcher at a university in Kyoto was conferred a doctorate on Saturday, making her the oldest person to earn such a degree, according to the institution.
(Japan Today)
Mar 25
Local residents and tourists are visiting Kumamoto Castle in southwestern Japan to view cherry blossoms in a picturesque setting.
(NHK)
Mar 24
A host of tourists and work trainees in Japan sought refugee status in Japan last year, fueling a jump in applications.
(Nikkei)
Mar 24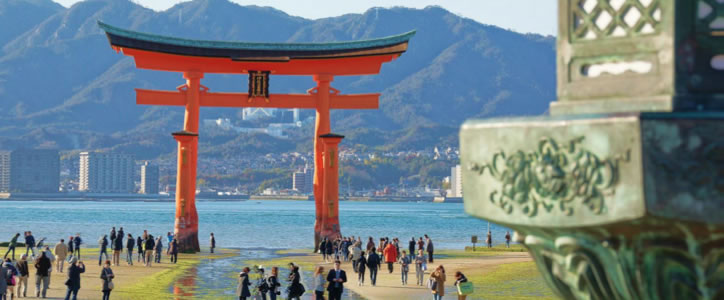 In 2017, Japan attracted a record number of foreign tourists – 28.69 million people which is 19.3% more than in the previous year. Being one of the most beautiful countries in the world, Japan is often listed on people's must-go-to places.
(newsonjapan.com)
Mar 24
Tokyo Metropolitan Police have arrested a 20-year-old man for allegedly assaulting a high school girl in an attempt to steal her underwear in Kita Ward, reports the Sankei Shimbun
(tokyoreporter.com)
Mar 24
The US military has shown to the media for the first time F-35B fighter jets deployed in Japan.
(NHK)
---