The education ministry will update its database of teacher's licenses starting in the next fiscal year so that disciplinary records of those who have committed sex offenses and other obscene acts against children can be shared nationwide, it was learned Tuesday.
The Ministry of Education, Culture, Sports, Science and Technology has requested ¥480 million ($4.4 million) in the fiscal 2018 budget to finance the project, which is intended to prevent repeat offenses by dismissed or suspended teachers.
According to the law, a teacher's license becomes invalidated if the holder is discharged on disciplinary measures, cited for physical or mental problems, or sentenced to prison or other heavy penalties.
These records are currently reported in official logs and registered in the database. But the current search method is complicated and has been identified as a barrier to efficiently sharing the information.
Some dismissed teachers have managed to find employment at new schools, taking advantage of insufficient screening by education boards and concealing the fact that their licenses had been revoked.
Suspensions and other lighter disciplinary actions are not listed in official logs, and such cases are only communicated through self-reporting, according to the ministry.
In August, a temporary teacher in Aichi Prefecture was dismissed after being arrested for abusing a girl at an elementary school where he worked.
Before he was hired at the school, he had a previous arrest record and had been suspended for involvement in child pornography in Saitama Prefecture, but the school's education board failed to conduct a thorough background check. He had changed his name on his family registry and on his teacher's license.
The new database is expected to be ready in several years. Officials will eventually be able to search the updated system to find an applicant's date of birth, type of license, expiration date and validity of certificate.
Jun 25
Senegal twice took the lead. Japan tied it up both times.
(Japan Times)
Jun 25
There were multiple reports of whale sightings in Tokyo Bay on Sunday, following many others in recent days.
(NHK)
Jun 25
Tokyo police have arrested a man on suspicion of breaking a restraining order he was given for stalking the actress Momoko Kikuchi.
(NHK)
Jun 25
Japan Railway companies plan to begin offering free Wi-Fi on all Shinkansen lines during the current fiscal year that ends in March.
(NHK)
Jun 24
Police have arrested the president of a bankrupt rental kimono firm for allegedly swindling hundreds of thousands of dollars in bank loans.
(NHK)
Jun 24
As Airbnb home-sharers in Japan quit the market in droves, following a new law that considerably increases red tape, their search for a smooth exit has brought a surge in new businesses.
(Nikkei)
Jun 24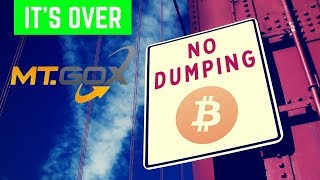 Things may be looking up for creditors of Mt. Gox, which was the world's biggest bitcoin exchange before going in flames after saying thousands of bitcoins had disappeared.
(Japan Times)
Jun 24
A railway operator in western Japan has invited people to ride a new sightseeing train that links Tottori and Shimane prefectures on the Japan Sea coast.
(NHK)
Jun 23
Four cannabis plants have been found in the grounds of an office building for House of Councilors lawmakers in Tokyo, it was learned Friday.
(Jiji)
Jun 23
Police in Tokyo said Friday they have arrested a 37-year-old woman on suspicion of abusing her 4-year-old daughter by pressing a hot frying pan against her back and beating her about the head and face.
(Japan Today)
---