Aichi Prefectural Police are searching for a man who assaulted a woman at her residence in Toyohashi City after she finished showering, reports TV Asahi.
At around 11:30 p.m. on Sunday, the woman found the intruder in her residence after she exited the shower. He then punched her in the face while attempting to steal her bag, police said.
However, he fled the scene empty-handed after the woman resisted. The woman suffered a bloody nose in the incident, police said, adding how the man broke in is being investigated.
Believed to be in his 30s or 40s, the suspect stands about 170 centimeters tall, police said. He was last seen wearing a black T-shirt with khaki shorts.
His whereabouts are sought on suspicion of burglary and bodily harm.
シャワーを浴びて浴室から出たら男がいました。かばんを奪おうとした男はもみ合いになって女性(27)を殴り、現在も逃走中です。 愛知県豊橋市で強盗傷害事件です。10日午後11時半ごろ、アパートで女性がシャワーを浴びて浴室から出たところ、侵入していた男と鉢合わせしました。
Jun 25
Senegal twice took the lead. Japan tied it up both times.
(Japan Times)
Jun 25
There were multiple reports of whale sightings in Tokyo Bay on Sunday, following many others in recent days.
(NHK)
Jun 25
Tokyo police have arrested a man on suspicion of breaking a restraining order he was given for stalking the actress Momoko Kikuchi.
(NHK)
Jun 25
Japan Railway companies plan to begin offering free Wi-Fi on all Shinkansen lines during the current fiscal year that ends in March.
(NHK)
Jun 24
Police have arrested the president of a bankrupt rental kimono firm for allegedly swindling hundreds of thousands of dollars in bank loans.
(NHK)
Jun 24
As Airbnb home-sharers in Japan quit the market in droves, following a new law that considerably increases red tape, their search for a smooth exit has brought a surge in new businesses.
(Nikkei)
Jun 24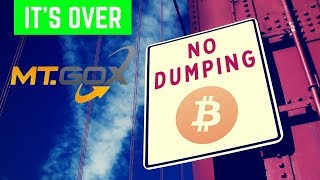 Things may be looking up for creditors of Mt. Gox, which was the world's biggest bitcoin exchange before going in flames after saying thousands of bitcoins had disappeared.
(Japan Times)
Jun 24
A railway operator in western Japan has invited people to ride a new sightseeing train that links Tottori and Shimane prefectures on the Japan Sea coast.
(NHK)
Jun 23
Four cannabis plants have been found in the grounds of an office building for House of Councilors lawmakers in Tokyo, it was learned Friday.
(Jiji)
Jun 23
Police in Tokyo said Friday they have arrested a 37-year-old woman on suspicion of abusing her 4-year-old daughter by pressing a hot frying pan against her back and beating her about the head and face.
(Japan Today)
---