Hyogo Prefectural Police have launched a manhunt after a shooting incident in Kobe left a man believed to be a bodyguard of the boss of a rival gang to the Yamaguchi-gumi dead, likely the result of a yakuza feud, reports NHK
At just past 10:00 a.m., a vehicle containing Yuhiro Kusumoto, a 44-year-old member of the Ninkyo Yamaguchi-gumi, was ambushed by a gunman on a road in Nagata Ward.
The bodyguard was struck by at least one bullet in the head. He was later confirmed dead about hour later at a nearby hospital, police said.
The alleged shooter fled the scene after the incident. Believed to be in his 40s or 50s, his whereabouts are sought by police.
Police believe the incident is the result of a gang feud that dates back to 2015, when the Kobe Yamaguchi-gumi formed after the split of the Yamaguchi-gumi.
Splinter group
In April, several gangs left the Kobe Yamaguchi-gumi due to dissatisfaction with internal operations on the part of upper-level management. The dissenting gangs subsequently formed the Ninkyo Dantai Yamaguchi-gumi (whose name has since been shorted to not include "Dantai"). The gang is headed by Yoshinori Oda.
The incident on Tuesday took place after three vehicles carrying members of the Ninkyo Yamaguchi-gumi exited the residence of Oda. A fourth vehicle containing the alleged shooter then blocked the path of the convoy.
According to an eyewitness, at least two shots were heard. It is believed that Oda, who was inside one of the first three vehicles, was the real target of the shooting, police said.
神戸市で暴力団関係者の男性が拳銃で撃たれて死亡した事件で、男性は「任侠山口組」の代表のボディーガード役だった可能性があることが分かりました。 12日に神戸市内の路上で、任侠山口組関係者の楠本勇裕さん(44)が男に頭を拳銃で撃たれて死亡しました。
Feb 20
Fukushima Prefectural Police have arrested a 24-year-old man for allegedly killing his girlfriend, whose body is believed to have been left in their residence in Koriyama City since early this month, reports the Sankei Shimbun
(tokyoreporter.com)
Feb 20
A fighter jet from the US Misawa Airbase in northern Japan developed an engine fire on Tuesday morning and offloaded fuel tanks into a lake.
(NHK)
Feb 20
Investigative sources with the Chiba Prefectural Police have revealed that two men, a woman and a teenage girl arrested after a charred corpse was found in a burned-out residence in Inzai City were living inside a vehicle, reports the Sankei Shimbun
(tokyoreporter.com)
Feb 20
Japan's labor minister has apologized for having provided inaccurate figures to the prime minister in Diet debate on working system reform.
(NHK)
Feb 19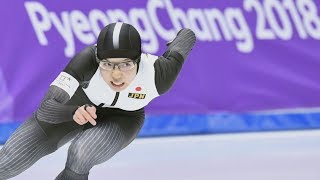 Nao Kodaira won the women's 500-meter speedskating event in the Pyeongchang Olympics on Sunday, becoming the first Japanese woman to win gold in the sport.
(Jiji)
Feb 19
An officer with the Osaka Prefectural Police shot and wounded a 25-year-old man in Miyakojima Ward on Sunday after he refused to drop a knife he was wielding, reports NHK
(tokyoreporter.com)
Feb 18
Tokyo Metropolitan Police have arrested a 26-year-old man for allegedly molesting a teenage girl on a street in Chuo Ward last year, reports Nikkan Sports
(tokyoreporter.com)
Feb 16
Tokyo Metropolitan Police have arrested four persons, including an organized crime member, over the alleged smuggling of more than 100 kilograms of marijuana inside wooden doors, reports NHK.
(tokyoreporter.com)
Feb 15
The education ministry released a draft Wednesday of revised curriculum guidelines for high schools, including the introduction of comprehensive history and public affairs as new compulsory subjects.
(Japan Times)
Feb 15
Officials with East Japan Railway Company say a metal part that went missing from a Shinkansen bullet train has been found. They say the problem did not disrupt services or cause any injuries.
(NHK)
---