Hyogo Prefectural Police have launched a manhunt after a shooting incident in Kobe left a man believed to be a bodyguard of the boss of a rival gang to the Yamaguchi-gumi dead, likely the result of a yakuza feud, reports NHK
At just past 10:00 a.m., a vehicle containing Yuhiro Kusumoto, a 44-year-old member of the Ninkyo Yamaguchi-gumi, was ambushed by a gunman on a road in Nagata Ward.
The bodyguard was struck by at least one bullet in the head. He was later confirmed dead about hour later at a nearby hospital, police said.
The alleged shooter fled the scene after the incident. Believed to be in his 40s or 50s, his whereabouts are sought by police.
Police believe the incident is the result of a gang feud that dates back to 2015, when the Kobe Yamaguchi-gumi formed after the split of the Yamaguchi-gumi.
Splinter group
In April, several gangs left the Kobe Yamaguchi-gumi due to dissatisfaction with internal operations on the part of upper-level management. The dissenting gangs subsequently formed the Ninkyo Dantai Yamaguchi-gumi (whose name has since been shorted to not include "Dantai"). The gang is headed by Yoshinori Oda.
The incident on Tuesday took place after three vehicles carrying members of the Ninkyo Yamaguchi-gumi exited the residence of Oda. A fourth vehicle containing the alleged shooter then blocked the path of the convoy.
According to an eyewitness, at least two shots were heard. It is believed that Oda, who was inside one of the first three vehicles, was the real target of the shooting, police said.
神戸市で暴力団関係者の男性が拳銃で撃たれて死亡した事件で、男性は「任侠山口組」の代表のボディーガード役だった可能性があることが分かりました。 12日に神戸市内の路上で、任侠山口組関係者の楠本勇裕さん(44)が男に頭を拳銃で撃たれて死亡しました。
Jun 25
There were multiple reports of whale sightings in Tokyo Bay on Sunday, following many others in recent days.
(NHK)
Jun 25
Tokyo police have arrested a man on suspicion of breaking a restraining order he was given for stalking the actress Momoko Kikuchi.
(NHK)
Jun 24
Police have arrested the president of a bankrupt rental kimono firm for allegedly swindling hundreds of thousands of dollars in bank loans.
(NHK)
Jun 23
Four cannabis plants have been found in the grounds of an office building for House of Councilors lawmakers in Tokyo, it was learned Friday.
(Jiji)
Jun 23
Police in Tokyo said Friday they have arrested a 37-year-old woman on suspicion of abusing her 4-year-old daughter by pressing a hot frying pan against her back and beating her about the head and face.
(Japan Today)
Jun 23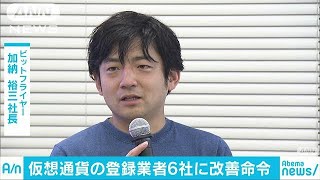 Japan's Financial Services Agency on Friday slapped a business improvement order on bitFlyer Inc., the country's largest cryptocurrency exchange operator, citing flaws in its measures against money laundering and its internal control system.
(Jiji)
Jun 23
Chiba Prefectural Police have arrested the principal of a special night school in Kamagaya City for allegedly trespassing into a toilet at the institution to take illicit photographs, reports the Sankei Shimbun
(tokyoreporter.comt)
Jun 23
A lawmaker from the ruling Liberal Democratic Party has apologized for jeering at a cancer sufferer during a parliamentary hearing on the dangers of secondhand smoke.
(Jiji)
Jun 23
Japan Airlines Co. on Friday kicked off flights of a passenger jet featuring Mickey Mouse and other Disney characters to mark the 35th anniversary of the opening of Tokyo Disney Resort.
(Japan Times)
Jun 22
Japan's national space agency says its probe, "Hayabusa2", has less than a week to go before reaching the orbit of the asteroid Ryugu.
(NHK)
---