Aichi Prefectural Police on Monday arrested the chairman of the key affiliate gang of the Yamaguchi-gumi and five others in the extortion of a restaurant in Nagoya's Naka Ward, reports Jiji Press
Between December of last year and January, Teruaki Takeuchi, the chairman of the Kodo-kai, and five other persons allegedly received a total of 180,000 yen in mikajimeryo ("protection money") and yojimbo-dai ("bodyguard fees") from the manager of the restaurant.
The suspects have also been accused of extorting 400,000 yen from a commercial sex parlor in Nagoya in April.
Of the suspects, who have been accused of violating a prefectural anti-organized crime law, four are members of the Kodo-kai. Takeuchi denies the allegations. Four other suspects partially deny the accusations while the sixth suspect has declined to comment.
Co-founded by Shinobu Tsukasa
The Nagoya-based Kodo-kai was co-founded by Shinobu Tsukasa, the current head of the Yamaguchi-gumi, in 1984. According to police, the heart of Nagoya is key are for the gang's money-making operations. This arrest is part of an effort to sever funding for the gang, police said.
暴力団の資金源となる用心棒代を受け取ったとして、指定暴力団山口組の中核組織「弘道会」の会長ら6人が逮捕されました。 愛知県の暴力団排除条例違反の疑いで逮捕されたのは、名古屋市中村区に本部を置く弘道会の会長・竹内照明容疑者(57)ら6人です。
Jun 25
Senegal twice took the lead. Japan tied it up both times.
(Japan Times)
Jun 25
There were multiple reports of whale sightings in Tokyo Bay on Sunday, following many others in recent days.
(NHK)
Jun 25
Tokyo police have arrested a man on suspicion of breaking a restraining order he was given for stalking the actress Momoko Kikuchi.
(NHK)
Jun 25
Japan Railway companies plan to begin offering free Wi-Fi on all Shinkansen lines during the current fiscal year that ends in March.
(NHK)
Jun 24
Police have arrested the president of a bankrupt rental kimono firm for allegedly swindling hundreds of thousands of dollars in bank loans.
(NHK)
Jun 24
As Airbnb home-sharers in Japan quit the market in droves, following a new law that considerably increases red tape, their search for a smooth exit has brought a surge in new businesses.
(Nikkei)
Jun 24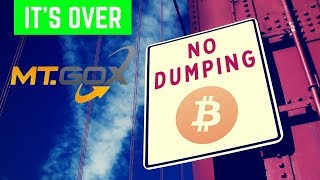 Things may be looking up for creditors of Mt. Gox, which was the world's biggest bitcoin exchange before going in flames after saying thousands of bitcoins had disappeared.
(Japan Times)
Jun 24
A railway operator in western Japan has invited people to ride a new sightseeing train that links Tottori and Shimane prefectures on the Japan Sea coast.
(NHK)
Jun 23
Four cannabis plants have been found in the grounds of an office building for House of Councilors lawmakers in Tokyo, it was learned Friday.
(Jiji)
Jun 23
Police in Tokyo said Friday they have arrested a 37-year-old woman on suspicion of abusing her 4-year-old daughter by pressing a hot frying pan against her back and beating her about the head and face.
(Japan Today)
---