Fukuoka Prefectural Police have arrested a 42-year-old man for allegedly beating his ailing father to death at the residence they share in Fukuoka City, reports the Yomiuri Shimbun
On September 21, Takayuki Tanaka allegedly kicked his father, 75-year-old Seiji, dozens of times in the face, abdomen and chest at the residence, located in the Kamo area of Sawara Ward.
The following morning, the suspect called emergency services to report that his father had stopped breathing. Emergency personnel arriving at the residence found Seiji lying face-up on a futon. He was confirmed him dead at the scene.
Tanaka claimed that his father had fallen down. However, police launched an investigation after multiple bruises were found on Seiji's upper body.
The results of an autopsy revealed the cause of death to be shock brought about by external trauma, police said.
That same day, Tanaka was arrested on suspicion of murder. The suspect denies the allegations, telling police that he did not intend to kill his father.
According to police, Tanaka said that his father suffers from an illness which requires him to serve as his nurse. The suspect began living with his father about five years ago.
福岡市早良区の自宅で同居する父親の頭などを数十回、足蹴りして殺害したとして、42歳の息子が24日夜に逮捕されました。
Mar 25
Springtime cherry blossoms are drawing crowds of sightseers to the Imperial Palace in central Tokyo.
(NHK)
Mar 25
Two tires of a plane operated by low-cost carrier Peach Aviation Ltd went flat after landing at a southwestern Japanese airport Saturday morning, stranding the aircraft and causing the runway to be closed for over two hours.
(Japan Today)
Mar 25
Japan's High Energy Accelerator Research Organization, or KEK, has put into full operation the SuperKEKB accelerator in search of new physics to solve riddles left by a key theory on elementary particles.
(Jiji)
Mar 25
In Sumo, Yokozuna Grand Champion Kakuryu has won his 4th Emperor's Cup with one day left in the spring tournament.
(NHK)
Mar 25
An 88-year-old woman working as a visiting researcher at a university in Kyoto was conferred a doctorate on Saturday, making her the oldest person to earn such a degree, according to the institution.
(Japan Today)
Mar 25
Local residents and tourists are visiting Kumamoto Castle in southwestern Japan to view cherry blossoms in a picturesque setting.
(NHK)
Mar 24
A host of tourists and work trainees in Japan sought refugee status in Japan last year, fueling a jump in applications.
(Nikkei)
Mar 24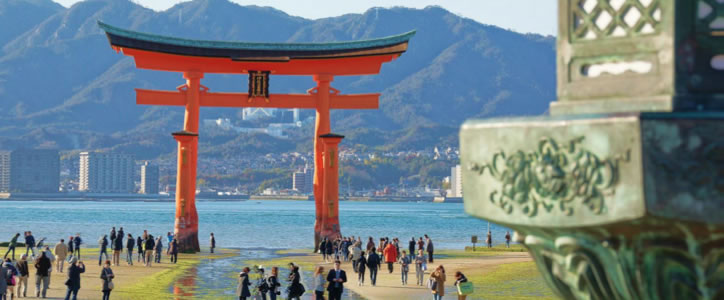 In 2017, Japan attracted a record number of foreign tourists – 28.69 million people which is 19.3% more than in the previous year. Being one of the most beautiful countries in the world, Japan is often listed on people's must-go-to places.
(newsonjapan.com)
Mar 24
Tokyo Metropolitan Police have arrested a 20-year-old man for allegedly assaulting a high school girl in an attempt to steal her underwear in Kita Ward, reports the Sankei Shimbun
(tokyoreporter.com)
Mar 24
The US military has shown to the media for the first time F-35B fighter jets deployed in Japan.
(NHK)
---