Ibaraki Prefectural Police on Wednesday revealed that a 49-year-old woman whose body was discovered inside a love hotel in Mito City had been beaten, reports TV Asahi
According to police, the results of an autopsy revealed that the woman, whose corpse was found on Tuesday morning inside a room of the hotel, located in the Yadacho area, had suffered broken ribs and had been beaten in the face.
At around 8:30 a.m. that day, a man alerted emergency services that he awoke to find his female companion was dead. "We got into a quarrel and I hit her," the man said over the phone.
Emergency personnel arriving at the room found the body of a woman attired in a gown lying face-up atop a bed with no other persons present. She was confirmed dead at the scene.
An examination of the contents of a bag found in the room revealed that the woman is a 49-year-old resident of Mito.
Police are now seeking the whereabouts of the man. The case is being treated as manslaughter.
水戸市のホテルで見つかった49歳の女性の遺体を巡り、119番通報した男性が「前夜に口論になり、殴った」と話していたことが分かりました。
Mar 25
Springtime cherry blossoms are drawing crowds of sightseers to the Imperial Palace in central Tokyo.
(NHK)
Mar 25
Two tires of a plane operated by low-cost carrier Peach Aviation Ltd went flat after landing at a southwestern Japanese airport Saturday morning, stranding the aircraft and causing the runway to be closed for over two hours.
(Japan Today)
Mar 25
Japan's High Energy Accelerator Research Organization, or KEK, has put into full operation the SuperKEKB accelerator in search of new physics to solve riddles left by a key theory on elementary particles.
(Jiji)
Mar 25
In Sumo, Yokozuna Grand Champion Kakuryu has won his 4th Emperor's Cup with one day left in the spring tournament.
(NHK)
Mar 25
An 88-year-old woman working as a visiting researcher at a university in Kyoto was conferred a doctorate on Saturday, making her the oldest person to earn such a degree, according to the institution.
(Japan Today)
Mar 25
Local residents and tourists are visiting Kumamoto Castle in southwestern Japan to view cherry blossoms in a picturesque setting.
(NHK)
Mar 24
A host of tourists and work trainees in Japan sought refugee status in Japan last year, fueling a jump in applications.
(Nikkei)
Mar 24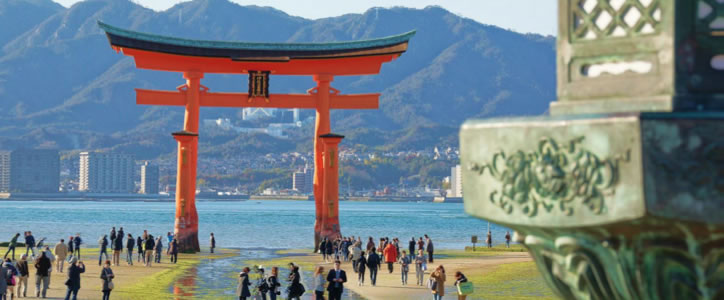 In 2017, Japan attracted a record number of foreign tourists – 28.69 million people which is 19.3% more than in the previous year. Being one of the most beautiful countries in the world, Japan is often listed on people's must-go-to places.
(newsonjapan.com)
Mar 24
Tokyo Metropolitan Police have arrested a 20-year-old man for allegedly assaulting a high school girl in an attempt to steal her underwear in Kita Ward, reports the Sankei Shimbun
(tokyoreporter.com)
Mar 24
The US military has shown to the media for the first time F-35B fighter jets deployed in Japan.
(NHK)
---