As its data-doctoring scandal continues to unfold, Kobe Steel is grappling with the consequences for a diversification plan that has returned it to the cusp of profitability.
Executive Vice President Naoto Umehara avoided directly commenting on the scandal's impact in a news conference Monday to announce earnings for the six months ended Sept. 30. "We may be asked for compensation, but that's difficult to predict at this time," he said.
Kobe Steel withdrew a full-year net profit forecast showing the Japanese steelmaker in the black for the first time in three years and canceled a planned interim dividend of 10 yen per share.
Just the beginning?
The company still sees sales growing 11% to 1.88 trillion yen ($16.6 billion) for the fiscal year ending March 2018 but has lowered its pretax profit estimate by 5 billion yen to 50 billion yen. An anticipated boost from price hikes on steel products is expected to be offset by a 10 billion yen hit from the scandal, including declining orders as well as the cost of scrapping products failing to meet quality standards.
These are just the losses that can be foreseen now. The possibility of customers starting to flee in earnest later on makes it hard to tell how much orders will ultimately be affected.
Investigation results released Thursday showed that just 40% or so of the 525 companies that received affected products had fully verified their safety. While such automakers as Toyota Motor confirmed that aluminum sheet used in vehicle hoods is safe, JR West and Kawasaki Heavy Industries are thinking about seeking compensation.
Jun 25
Senegal twice took the lead. Japan tied it up both times.
(Japan Times)
Jun 25
There were multiple reports of whale sightings in Tokyo Bay on Sunday, following many others in recent days.
(NHK)
Jun 25
Tokyo police have arrested a man on suspicion of breaking a restraining order he was given for stalking the actress Momoko Kikuchi.
(NHK)
Jun 25
Japan Railway companies plan to begin offering free Wi-Fi on all Shinkansen lines during the current fiscal year that ends in March.
(NHK)
Jun 24
Police have arrested the president of a bankrupt rental kimono firm for allegedly swindling hundreds of thousands of dollars in bank loans.
(NHK)
Jun 24
As Airbnb home-sharers in Japan quit the market in droves, following a new law that considerably increases red tape, their search for a smooth exit has brought a surge in new businesses.
(Nikkei)
Jun 24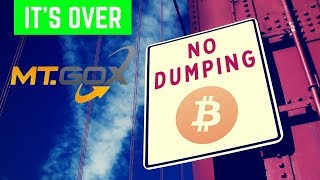 Things may be looking up for creditors of Mt. Gox, which was the world's biggest bitcoin exchange before going in flames after saying thousands of bitcoins had disappeared.
(Japan Times)
Jun 24
A railway operator in western Japan has invited people to ride a new sightseeing train that links Tottori and Shimane prefectures on the Japan Sea coast.
(NHK)
Jun 23
Four cannabis plants have been found in the grounds of an office building for House of Councilors lawmakers in Tokyo, it was learned Friday.
(Jiji)
Jun 23
Police in Tokyo said Friday they have arrested a 37-year-old woman on suspicion of abusing her 4-year-old daughter by pressing a hot frying pan against her back and beating her about the head and face.
(Japan Today)
---