As its data-doctoring scandal continues to unfold, Kobe Steel is grappling with the consequences for a diversification plan that has returned it to the cusp of profitability.
Executive Vice President Naoto Umehara avoided directly commenting on the scandal's impact in a news conference Monday to announce earnings for the six months ended Sept. 30. "We may be asked for compensation, but that's difficult to predict at this time," he said.
Kobe Steel withdrew a full-year net profit forecast showing the Japanese steelmaker in the black for the first time in three years and canceled a planned interim dividend of 10 yen per share.
Just the beginning?
The company still sees sales growing 11% to 1.88 trillion yen ($16.6 billion) for the fiscal year ending March 2018 but has lowered its pretax profit estimate by 5 billion yen to 50 billion yen. An anticipated boost from price hikes on steel products is expected to be offset by a 10 billion yen hit from the scandal, including declining orders as well as the cost of scrapping products failing to meet quality standards.
These are just the losses that can be foreseen now. The possibility of customers starting to flee in earnest later on makes it hard to tell how much orders will ultimately be affected.
Investigation results released Thursday showed that just 40% or so of the 525 companies that received affected products had fully verified their safety. While such automakers as Toyota Motor confirmed that aluminum sheet used in vehicle hoods is safe, JR West and Kawasaki Heavy Industries are thinking about seeking compensation.
Mar 25
Springtime cherry blossoms are drawing crowds of sightseers to the Imperial Palace in central Tokyo.
(NHK)
Mar 25
Two tires of a plane operated by low-cost carrier Peach Aviation Ltd went flat after landing at a southwestern Japanese airport Saturday morning, stranding the aircraft and causing the runway to be closed for over two hours.
(Japan Today)
Mar 25
Japan's High Energy Accelerator Research Organization, or KEK, has put into full operation the SuperKEKB accelerator in search of new physics to solve riddles left by a key theory on elementary particles.
(Jiji)
Mar 25
In Sumo, Yokozuna Grand Champion Kakuryu has won his 4th Emperor's Cup with one day left in the spring tournament.
(NHK)
Mar 25
An 88-year-old woman working as a visiting researcher at a university in Kyoto was conferred a doctorate on Saturday, making her the oldest person to earn such a degree, according to the institution.
(Japan Today)
Mar 25
Local residents and tourists are visiting Kumamoto Castle in southwestern Japan to view cherry blossoms in a picturesque setting.
(NHK)
Mar 24
A host of tourists and work trainees in Japan sought refugee status in Japan last year, fueling a jump in applications.
(Nikkei)
Mar 24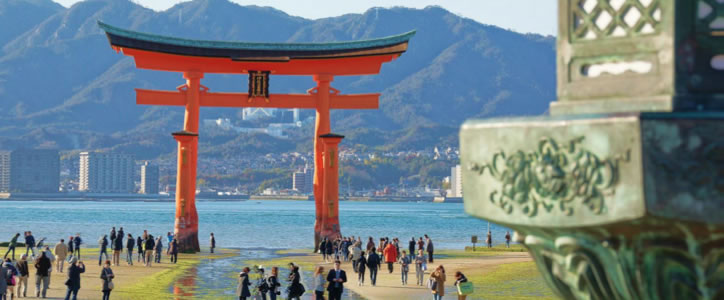 In 2017, Japan attracted a record number of foreign tourists – 28.69 million people which is 19.3% more than in the previous year. Being one of the most beautiful countries in the world, Japan is often listed on people's must-go-to places.
(newsonjapan.com)
Mar 24
Tokyo Metropolitan Police have arrested a 20-year-old man for allegedly assaulting a high school girl in an attempt to steal her underwear in Kita Ward, reports the Sankei Shimbun
(tokyoreporter.com)
Mar 24
The US military has shown to the media for the first time F-35B fighter jets deployed in Japan.
(NHK)
---