US President Donald Trump has arrived in Tokyo for the first leg of his 5-nation tour of Asia. This is his first visit to Japan since he took office.
Trump and Abe will play golf later on Sunday with Japan's top golfer, Hideki Matsuyama. The 2 leaders and their wives will then have dinner together.
On Monday, Trump will visit Emperor Akihito and Empress Michiko. He is also scheduled to have talks with Abe, and meet with families of Japanese citizens abducted by North Korean agents in the 1970s and 80s. The meeting may include a former abductee who returned in 2002.
Trump and Abe will then hold a joint news conference.
During their talks, the leaders are expected to discuss North Korea's nuclear and missile threats.
They are also expected to jointly urge China and other countries to increase pressure on Pyongyang.
On the economic front, they are expected to agree to strengthen cooperation in the energy sector. They will also discuss further cooperation on foreign infrastructure projects.
The Trump administration is concerned about the US trade deficit with Japan.
Japanese officials are worried that Trump may seek negotiations for a bilateral trade deal, such as a free trade agreement. Japan has pushed to keep alive a multi-country pact called the TPP, which Trump ditched after taking office.
トランプ米大統領が東京・横田基地に到着。就任後、初の来日。
Jun 25
There were multiple reports of whale sightings in Tokyo Bay on Sunday, following many others in recent days.
(NHK)
Jun 25
Tokyo police have arrested a man on suspicion of breaking a restraining order he was given for stalking the actress Momoko Kikuchi.
(NHK)
Jun 25
Tokyo Metropolitan Police have busted two casinos operating illegally in Shinjuku Ward that are believed to have funded organized crime, reports the Sankei Shimbun
(tokyoreporter.com)
Jun 24
Police have arrested the president of a bankrupt rental kimono firm for allegedly swindling hundreds of thousands of dollars in bank loans.
(NHK)
Jun 23
Four cannabis plants have been found in the grounds of an office building for House of Councilors lawmakers in Tokyo, it was learned Friday.
(Jiji)
Jun 23
Police in Tokyo said Friday they have arrested a 37-year-old woman on suspicion of abusing her 4-year-old daughter by pressing a hot frying pan against her back and beating her about the head and face.
(Japan Today)
Jun 23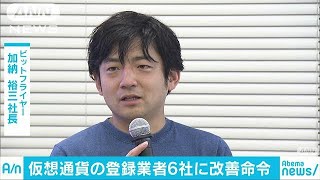 Japan's Financial Services Agency on Friday slapped a business improvement order on bitFlyer Inc., the country's largest cryptocurrency exchange operator, citing flaws in its measures against money laundering and its internal control system.
(Jiji)
Jun 23
Chiba Prefectural Police have arrested the principal of a special night school in Kamagaya City for allegedly trespassing into a toilet at the institution to take illicit photographs, reports the Sankei Shimbun
(tokyoreporter.comt)
Jun 23
A lawmaker from the ruling Liberal Democratic Party has apologized for jeering at a cancer sufferer during a parliamentary hearing on the dangers of secondhand smoke.
(Jiji)
Jun 23
Japan Airlines Co. on Friday kicked off flights of a passenger jet featuring Mickey Mouse and other Disney characters to mark the 35th anniversary of the opening of Tokyo Disney Resort.
(Japan Times)
---