A dashboard camera mounted inside a taxi in Sapporo captured footage of a passenger attacking the driver on Monday, reports TV Asahi
At around 11:00 p.m., the man began kicking the back of the driver's seat after he entered the cab in the Susukino nightlife quarter of Chuo Ward. One kick shattered the plastic panel separating the driver from the back seat.
When the driver halted the cab, the man began kicking the door. After it opened, he exited without paying the fare of 990 yen. As he fled, he threw his smartphone at the taxi.
"I was shocked," the driver said. "There's nothing that can be done [when a passenger] gets violent, such as by kicking."
According to the company that owns the taxi, the damage to the cab amounted to 140,000 yen. The company plans to lodge a complaint with Hokkaido Prefectural Police on Wednesday.
タクシーの車内で暴れる男の一部始終をドライブレコーダーが捉えていました。 タクシーの車内で怒鳴り、運転席を激しく蹴る男。男は6日夜、札幌市すすきのからタクシーに乗り込み、目的地までの行き方が違うと車内で暴れ出しました。
Sep 22
Police in Tsukuba, Ibaraki Prefecture, have arrested three men on suspicion of trying to rob a vacant house where an elderly couple were murdered.
(Japan Today)
Sep 21
Pricier and bigger new iPhone models made their market debut in Japan on Friday, with the country's three leading mobile carriers starting sales of the XS Max and the XS that have faster processors and feature better battery life and improved camera functions.
(Kyodo)
Sep 20
A policeman was stabbed to death by a knife-wielding man at a police box in the northeastern Japan city of Sendai early on Wednesday.
(Jiji)
Sep 19
The average land price in Japan as of July 1 increased 0.1 pct from a year before, the first rise since 1991, when the country's asset bubble era was ending, the land ministry said Tuesday.
(Jiji)
Sep 18
The number of women aged 65 years old or higher in Japan has topped 20 million for the first time, according to estimates by the internal affairs ministry released Sunday.
(Jiji)
Sep 18
Japan's Maritime Self-Defense Force says one of its submarines took part in a drill in the South China Sea.
(NHK)
Sep 15
The nation's centenarian population hit a record-high of 69,785 as of September, with women accounting for 88.1 percent of the total, amid medical advances and greater health consciousness, the health ministry said Friday.
(Japan Times)
Sep 15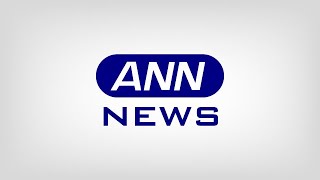 A Japanese gastroenterologist won this year's Ig Nobel Medical Education Prize on Thursday for examining the effectiveness of colonoscopy in the sitting position using his own body.
(Jiji)
Sep 15
The International Whaling Commission has voted down a proposal by Japan to resume commercial whaling of some species.
(NHK)
Sep 15
Police in Kyoto referred to prosecutors Friday four officials of a hotel management firm for allegedly running an unlicensed private accommodation service, making it the first case of its kind since a private lodging law came into force in June.
(Japan Times)
---