The US Agriculture Department says US pork exporters to Japan will face tariff disadvantages if 11 countries reach a broad agreement on the Trans Pacific Partnership free trade deal, or TPP.
In a report released on Tuesday, the department says a broad TPP agreement without the US would likely contain tariff concessions for a wide range of pork products and give advantage to key exporters such as Mexico. The US pulled out of the trade deal in January.
It also refers to the Japan-EU Economic Partnership Agreement. The two sides struck a broad deal in July. The report says the EPA would remove or lower tariffs on a wide range of European pork products shipped to Japan.
Agriculture Secretary Sonny Perdue has expressed a willingness to negotiate a bilateral Free Trade Agreement with Japan.
Analysts say the US could increase pressure on Japan to open up its agriculture market.
Feb 20
It was in December 2016 that casino gambling was first legalised throughout Japan, finally putting an end to a 15-year hiatus during which politicians basically argued with each other.
(newsonjapan.com)
Feb 20
Fukushima Prefectural Police have arrested a 24-year-old man for allegedly killing his girlfriend, whose body is believed to have been left in their residence in Koriyama City since early this month, reports the Sankei Shimbun
(tokyoreporter.com)
Feb 20
A fighter jet from the US Misawa Airbase in northern Japan developed an engine fire on Tuesday morning and offloaded fuel tanks into a lake.
(NHK)
Feb 20
Investigative sources with the Chiba Prefectural Police have revealed that two men, a woman and a teenage girl arrested after a charred corpse was found in a burned-out residence in Inzai City were living inside a vehicle, reports the Sankei Shimbun
(tokyoreporter.com)
Feb 20
Japan's labor minister has apologized for having provided inaccurate figures to the prime minister in Diet debate on working system reform.
(NHK)
Feb 20
Kanagawa Prefectural Police have arrested a 28-year-old man after a missing elementary school girl and another girl were found in his residence in Kawasaki City, reports TV Asahi
(tokyoreporter.com)
Feb 20
The former chairman of Sekisui House was ousted after his attempt to remove a sitting president over a land scam backfired, resulting in a stunning boardroom coup by his protege, The Nikkei has learned.
(Nikkei)
Feb 19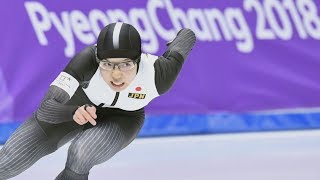 Nao Kodaira won the women's 500-meter speedskating event in the Pyeongchang Olympics on Sunday, becoming the first Japanese woman to win gold in the sport.
(Jiji)
Feb 19
An officer with the Osaka Prefectural Police shot and wounded a 25-year-old man in Miyakojima Ward on Sunday after he refused to drop a knife he was wielding, reports NHK
(tokyoreporter.com)
Feb 19
Figure skating star Yuzuru Hanyu said he took painkillers while competing to win the men's singles title at the Pyeongchang Olympics, revealing that he has not yet recovered from his right ankle injury.
(the-japan-news.com)
---