An advisory council of Japan's education ministry has given the green light to a controversial plan to open a veterinary school in April of next year.
Kake Educational Institution, run by a close friend of Prime Minister Shinzo Abe, plans to open the school in the western prefecture of Ehime.
The advisory council submitted recommendations in favor of the plan to education minister Yoshimasa Hayashi on Friday morning.
The council was due to reach a conclusion in August on whether to approve the opening of the school next spring. But it postponed the decision, citing problems with proposed education programs.
The school operator revised the plan in response to the council's instructions.
In their deliberations on the plan, some panel members pointed out that not enough time was scheduled for practical training sessions, and other shortcomings.
But the panel concluded that the revised plan meets government-set standards, and cited overall improvement.
加計学園の獣医学部新設が認可される見通しとなったことを受け、国会では14日にも文部科学委員会を開くことで与野党が合意しました。 立憲民主党・辻元国対委員長:「認可されたら毎年、補助金。
Jun 25
Senegal twice took the lead. Japan tied it up both times.
(Japan Times)
Jun 25
There were multiple reports of whale sightings in Tokyo Bay on Sunday, following many others in recent days.
(NHK)
Jun 25
Tokyo police have arrested a man on suspicion of breaking a restraining order he was given for stalking the actress Momoko Kikuchi.
(NHK)
Jun 25
Japan Railway companies plan to begin offering free Wi-Fi on all Shinkansen lines during the current fiscal year that ends in March.
(NHK)
Jun 25
A Cambodian man was stabbed to death in Ashikaga, Tochigi Prefecture, on Sunday morning, police said, adding that a foreign man turned himself to police in Chiba late Sunday.
(Japan Today)
Jun 25
Tokyo Metropolitan Police have busted two casinos operating illegally in Shinjuku Ward that are believed to have funded organized crime, reports the Sankei Shimbun
(tokyoreporter.com)
Jun 24
Police have arrested the president of a bankrupt rental kimono firm for allegedly swindling hundreds of thousands of dollars in bank loans.
(NHK)
Jun 24
As Airbnb home-sharers in Japan quit the market in droves, following a new law that considerably increases red tape, their search for a smooth exit has brought a surge in new businesses.
(Nikkei)
Jun 24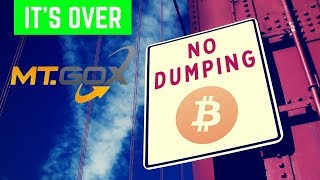 Things may be looking up for creditors of Mt. Gox, which was the world's biggest bitcoin exchange before going in flames after saying thousands of bitcoins had disappeared.
(Japan Times)
Jun 24
A railway operator in western Japan has invited people to ride a new sightseeing train that links Tottori and Shimane prefectures on the Japan Sea coast.
(NHK)
---