The northern Japanese prefecture of Hokkaido is being hit by strong, cold winds caused by a low pressure system. The storm has injured several people and damaged many buildings.
The meteorological agency is calling on people to be on alert for powerful winds and high waves throughout Sunday.
The agency says a gust of up to 150 kilometers an hour was logged at Cape Erimo on Saturday. Gusts of more than 100 kilometers an hour were recorded in other areas along the Sea of Japan coast.
In Sapporo, central Hokkaido, a tour bus skidded off the road, leaving 7 passengers injured. The driver told police the vehicle went into a skid on a curve due to a layer of slush covering the road.
Police say 6 people in Sapporo and 3 other cities were injured by flying debris or after they were knocked over by winds.
Fire department officials report that more than 320 buildings across the prefecture were damaged by winds. In the city of Rumoi, a wall measuring 8-meters long and 2-meters wide attached to a building was blown over.
In the town of Obira, high waves flooded a parking near the coast. The weather agency is warning of snowfall in mountainous regions as well as inland areas of Hokkaido due to the cold air mass. It is calling on drivers to pay attention on frozen roads.
11日の秋田港です。24時間で中心気圧が40ヘクトパスカルも下がるという危険な発達をみせました。北日本では40メートルを超える暴風が吹き、大荒れの天気になっています。暴風のピークは11日夜いっぱいですが、今度はこの低気圧がもたらす「雪」に注意が必要です。
Mar 25
Springtime cherry blossoms are drawing crowds of sightseers to the Imperial Palace in central Tokyo.
(NHK)
Mar 25
Two tires of a plane operated by low-cost carrier Peach Aviation Ltd went flat after landing at a southwestern Japanese airport Saturday morning, stranding the aircraft and causing the runway to be closed for over two hours.
(Japan Today)
Mar 25
Japan's High Energy Accelerator Research Organization, or KEK, has put into full operation the SuperKEKB accelerator in search of new physics to solve riddles left by a key theory on elementary particles.
(Jiji)
Mar 25
In Sumo, Yokozuna Grand Champion Kakuryu has won his 4th Emperor's Cup with one day left in the spring tournament.
(NHK)
Mar 25
An 88-year-old woman working as a visiting researcher at a university in Kyoto was conferred a doctorate on Saturday, making her the oldest person to earn such a degree, according to the institution.
(Japan Today)
Mar 25
Local residents and tourists are visiting Kumamoto Castle in southwestern Japan to view cherry blossoms in a picturesque setting.
(NHK)
Mar 24
A host of tourists and work trainees in Japan sought refugee status in Japan last year, fueling a jump in applications.
(Nikkei)
Mar 24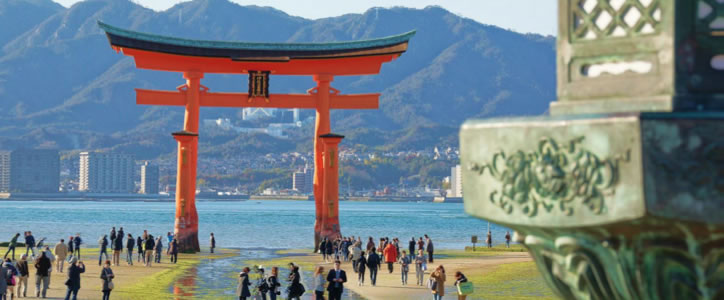 In 2017, Japan attracted a record number of foreign tourists – 28.69 million people which is 19.3% more than in the previous year. Being one of the most beautiful countries in the world, Japan is often listed on people's must-go-to places.
(newsonjapan.com)
Mar 24
Tokyo Metropolitan Police have arrested a 20-year-old man for allegedly assaulting a high school girl in an attempt to steal her underwear in Kita Ward, reports the Sankei Shimbun
(tokyoreporter.com)
Mar 24
The US military has shown to the media for the first time F-35B fighter jets deployed in Japan.
(NHK)
---