The Nagoya District Court on Tuesday handed five women, including four Korean nationals, suspended prison terms for the smuggling of 30 kilograms of gold into the country from Korea last year, reports Nippon News Network
On December 12, Naoko Ishikawa, a 59-year-old resident of Nagasaki Prefecture, Li Bangja, 67, and three other Korean nationals arrived at Chubu Centrair International Airport on a flight from Incheon International Airport with a total of 30 bars of gold, weighing one kilogram each, concealed around their bodies.
Li, who was the ringleader, was handed an 18-month term, while the other four defendants received one-year sentences. All sentences were suspended for three years.
The gold bars, valued at around 130 million yen, were sewn into the women's corsets and underpants. Without claiming the precious metals with Japan Customs, the suspects were evading about 10 million yen in taxes, police said at the time of the arrest of the women.
"The concealing of the gold in undergarments played an indispensable role in the smuggling of the gold," the presiding judge said.
The gold was purchased by a person in Hong Kong and given to the suspects at the airport in Korea, police said. The women are known to have previously arrived at airports in Osaka and Fukuoka in the past, leading police to suspect that they committed the same crime repeatedly.
Missing 20 bars
A woman who has fled to Korea paid the suspects 10,000 yen per bar of gold. On that trip to Japan, each suspect carried 10 bars. Police never located the other 20 bars.
The judge said that the sentences were suspended because the defendants had reflected up on their actions and served as subordinate members of a smuggling ring.
Mar 25
Springtime cherry blossoms are drawing crowds of sightseers to the Imperial Palace in central Tokyo.
(NHK)
Mar 25
Two tires of a plane operated by low-cost carrier Peach Aviation Ltd went flat after landing at a southwestern Japanese airport Saturday morning, stranding the aircraft and causing the runway to be closed for over two hours.
(Japan Today)
Mar 25
Japan's High Energy Accelerator Research Organization, or KEK, has put into full operation the SuperKEKB accelerator in search of new physics to solve riddles left by a key theory on elementary particles.
(Jiji)
Mar 25
In Sumo, Yokozuna Grand Champion Kakuryu has won his 4th Emperor's Cup with one day left in the spring tournament.
(NHK)
Mar 25
An 88-year-old woman working as a visiting researcher at a university in Kyoto was conferred a doctorate on Saturday, making her the oldest person to earn such a degree, according to the institution.
(Japan Today)
Mar 25
Local residents and tourists are visiting Kumamoto Castle in southwestern Japan to view cherry blossoms in a picturesque setting.
(NHK)
Mar 24
A host of tourists and work trainees in Japan sought refugee status in Japan last year, fueling a jump in applications.
(Nikkei)
Mar 24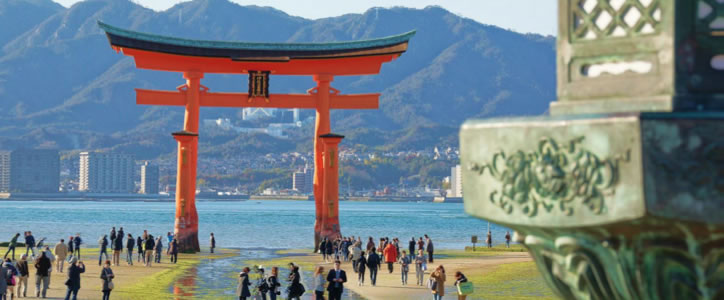 In 2017, Japan attracted a record number of foreign tourists – 28.69 million people which is 19.3% more than in the previous year. Being one of the most beautiful countries in the world, Japan is often listed on people's must-go-to places.
(newsonjapan.com)
Mar 24
Tokyo Metropolitan Police have arrested a 20-year-old man for allegedly assaulting a high school girl in an attempt to steal her underwear in Kita Ward, reports the Sankei Shimbun
(tokyoreporter.com)
Mar 24
The US military has shown to the media for the first time F-35B fighter jets deployed in Japan.
(NHK)
---