Toshiba Corp. will remove its corporate logo from its prominent position atop the One Times Square Building overlooking New York's iconic tourist hub as part of cost-cutting efforts, sources close to the matter said Wednesday.
In addition to terminating its contract for the Times Square screen in the first half of next year, the company has also formally decided to end its sponsor's agreement with two long-running Japanese television programs -- a popular cartoon show and a Sunday night drama -- at the end of March, the sources said.
ニューヨークの観光名所で10年間続いたあの広告が消えることになりました。 経営再建中の東芝は、観光名所として知られるニューヨークのタイムズスクエアにあるビルの最上部に2007年から巨大な広告を設置していましたが、来年前半にも取りやめることを決定しました。
May 25
Nihon University officials were questioned by the Japan Sports Agency on Thursday about a controversial dangerous tackle by a player of the university's American football team that injured an opponent player.
(Jiji)
May 25
At least 10 components apparently fell from a Japan Airlines plane and hit a window of a clinic and a car in Kumamoto Prefecture on Thursday, local police said, adding no one is believed to have been injured.
(Japan Times)
May 25
The Japanese government plans to withdraw its proposal for the addition of Amami-Okinawa islands to the UNESCO World Heritage List for now, with a view to resubmitting the application to the international cultural body next year after revamping it, informed sources said Wednesday.
(Jiji)
May 25
Pigs raised at a farm in Chiba Prefecture, east of Tokyo, have tested negative for hog cholera after receiving a through antibody test at a national research institute, the agriculture ministry said Thursday.
(Jiji)
May 24
Two graduate students have been arrested for sitting around a traditional Japanese heated table they set up at the center of a busy intersection in western Japan, police said Wednesday.
(Japan Today)
May 24
Tomomasa Nakagawa, a former senior member of doomsday cult Aum Shinrikyo now on death row, has published a research paper on the deadly VX nerve agent, it was learned Wednesday.
(Jiji)
May 23
A college American football player who injured an opposing team's quarterback during a game in Tokyo says he was ordered by his coaches to make a controversial late tackle.
(NHK)
May 23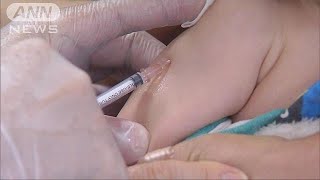 Health officials in Japan say as of Monday more than 170 people across the country have been infected with measles. The outbreak began in the southwestern prefecture of Okinawa in March.
(NHK)
May 23
Prime Minister Shinzo Abe on Tuesday denied he had knowledge of a veterinary school project at the center of favoritism allegations much earlier than he has previously admitted, as shown in a newly disclosed document.
(Japan Today)
May 23
Restroom signs for lesbian, gay, bisexual and transgender, or LGBT, people have drawn an unexpected backlash from members of sexual minorities in Japan.
(Jiji)
---