Senior members of the ruling Liberal Democratic Party are in disagreement over whether same-sex partners of state guests should be invited to banquets hosted by Emperor Akihito and Empress Michiko.
After LDP General Council Chairman Wataru Takeshita voiced his opposition to the idea at a party meeting on Thursday, Internal Affairs and Communications Minister Seiko Noda expressed discomfort about his remarks Friday. She stopped short though of criticizing him outright.
"Personally, as someone who values diversity, I want Japan to be somewhere where any sort of person can live freely," Noda said at a news conference Friday.
At the same time, she said the LDP "is an open party where we can bounce diverse opinions off each other."
At a party meeting in the city of Gifu, Takeshita said he is "opposed" to the idea. "It doesn't fit with Japan's traditions," he said.
Takeshita brought up the issue of same-sex partners after claiming the Imperial Household Agency had difficulty making its decision to invite the common-law wife of then French President Francois Hollande to such a banquet in 2013.
On Friday, he expressed regret in front of reporters, saying he should not have made such a remark. But he added that discussions should be made on this issue at some time in the future.
Mar 25
Springtime cherry blossoms are drawing crowds of sightseers to the Imperial Palace in central Tokyo.
(NHK)
Mar 25
Two tires of a plane operated by low-cost carrier Peach Aviation Ltd went flat after landing at a southwestern Japanese airport Saturday morning, stranding the aircraft and causing the runway to be closed for over two hours.
(Japan Today)
Mar 25
Japan's High Energy Accelerator Research Organization, or KEK, has put into full operation the SuperKEKB accelerator in search of new physics to solve riddles left by a key theory on elementary particles.
(Jiji)
Mar 25
In Sumo, Yokozuna Grand Champion Kakuryu has won his 4th Emperor's Cup with one day left in the spring tournament.
(NHK)
Mar 25
An 88-year-old woman working as a visiting researcher at a university in Kyoto was conferred a doctorate on Saturday, making her the oldest person to earn such a degree, according to the institution.
(Japan Today)
Mar 25
Local residents and tourists are visiting Kumamoto Castle in southwestern Japan to view cherry blossoms in a picturesque setting.
(NHK)
Mar 24
A host of tourists and work trainees in Japan sought refugee status in Japan last year, fueling a jump in applications.
(Nikkei)
Mar 24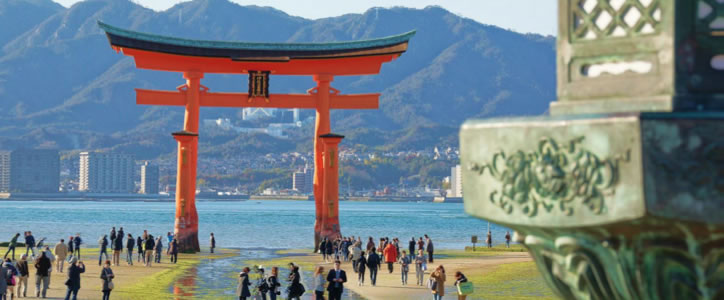 In 2017, Japan attracted a record number of foreign tourists – 28.69 million people which is 19.3% more than in the previous year. Being one of the most beautiful countries in the world, Japan is often listed on people's must-go-to places.
(newsonjapan.com)
Mar 24
Tokyo Metropolitan Police have arrested a 20-year-old man for allegedly assaulting a high school girl in an attempt to steal her underwear in Kita Ward, reports the Sankei Shimbun
(tokyoreporter.com)
Mar 24
The US military has shown to the media for the first time F-35B fighter jets deployed in Japan.
(NHK)
---