Osaka Prefectural Police have arrested a 35-year-old man for allegedly raping a female middle school student he met online earlier this year, reports the Asahi Shimbun
According to the Shijonawate Police Station, Kazuki Irie is alleged to have sexually assaulted the girl, then 12, inside a vehicle stopped in a parking lot in Osaka Prefecture in June.
Irie, who has been accused of rape, admits to the allegations.
The suspect met the girl via the smartphone application Line. In April and May, he requested that she send him nude photographs showing her face. In luring her out prior to the alleged crime, the suspect threatened the girl by saying he would distribute the images.
Irie is also under investigation for sending the images to acquaintances, which would be a violation of the anti-child prostitution and pornography law.
In July, police first arrested Irie for allegedly raping another school girl he met on a deai-kei matchmaking site.
Crimes on the rise
The number of crimes involving the transmission of nude photographs has been on the rise in recent years, according to National Police Agency data. In 2012, there were 207 cases. Last year, the figure reached 480.
Of the latter figure, 341 of the cases involved middle and high-school students. In the majority of the incidents, the smartphone was used to distribute images on social-networking services, according to the data.
Tokyo and Hyogo Prefecture are currently considering modifications to ordinances to prohibit the requesting of nude images from minors.
Mar 25
Springtime cherry blossoms are drawing crowds of sightseers to the Imperial Palace in central Tokyo.
(NHK)
Mar 25
Two tires of a plane operated by low-cost carrier Peach Aviation Ltd went flat after landing at a southwestern Japanese airport Saturday morning, stranding the aircraft and causing the runway to be closed for over two hours.
(Japan Today)
Mar 25
Japan's High Energy Accelerator Research Organization, or KEK, has put into full operation the SuperKEKB accelerator in search of new physics to solve riddles left by a key theory on elementary particles.
(Jiji)
Mar 25
In Sumo, Yokozuna Grand Champion Kakuryu has won his 4th Emperor's Cup with one day left in the spring tournament.
(NHK)
Mar 25
An 88-year-old woman working as a visiting researcher at a university in Kyoto was conferred a doctorate on Saturday, making her the oldest person to earn such a degree, according to the institution.
(Japan Today)
Mar 25
Local residents and tourists are visiting Kumamoto Castle in southwestern Japan to view cherry blossoms in a picturesque setting.
(NHK)
Mar 24
A host of tourists and work trainees in Japan sought refugee status in Japan last year, fueling a jump in applications.
(Nikkei)
Mar 24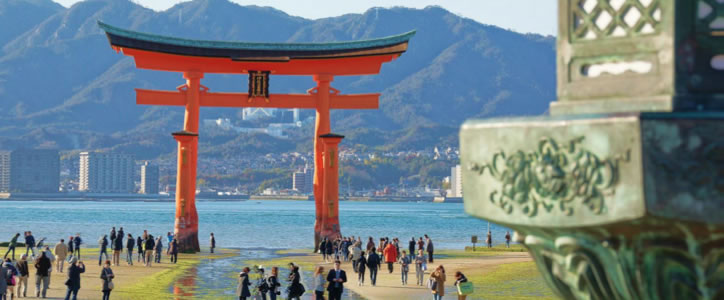 In 2017, Japan attracted a record number of foreign tourists – 28.69 million people which is 19.3% more than in the previous year. Being one of the most beautiful countries in the world, Japan is often listed on people's must-go-to places.
(newsonjapan.com)
Mar 24
Tokyo Metropolitan Police have arrested a 20-year-old man for allegedly assaulting a high school girl in an attempt to steal her underwear in Kita Ward, reports the Sankei Shimbun
(tokyoreporter.com)
Mar 24
The US military has shown to the media for the first time F-35B fighter jets deployed in Japan.
(NHK)
---