Japanese Prime Minister Shinzo Abe has set up an Instagram account, promising to start posting in earnest in the new year on the photo-sharing social media platform, which is especially popular among young people.
"I will finally start doing Instagram in 2018," said the initial post uploaded Friday under the account, certified as authentic, along with a photo of his nameplate used when he appeared on "Waratte-iitomo!," a popular television variety show in 2014. The message was hashtagged with several words including those meaning "beginner" and "first post."
As of Sunday afternoon, Abe's account had some 36,000 followers, while it followed six accounts -- those of his Liberal Democratic Party, fellow LDP politicians and members of his cabinet, Seiko Noda and Hiroshige Seko, former Osaka Mayor Toru Hashimoto, his wife Akie Abe and retired figure skater Mao Asada.
安倍総理大臣は、政権の最重要政策である地方活性化について「インスタ映えが鍵となる」と訴えました。 安倍総理大臣:「地方活性化の鍵はSNS(ソーシャル・ネットワーキング・サービス)にあります。
Jun 25
Senegal twice took the lead. Japan tied it up both times.
(Japan Times)
Jun 25
There were multiple reports of whale sightings in Tokyo Bay on Sunday, following many others in recent days.
(NHK)
Jun 25
Tokyo police have arrested a man on suspicion of breaking a restraining order he was given for stalking the actress Momoko Kikuchi.
(NHK)
Jun 25
Japan Railway companies plan to begin offering free Wi-Fi on all Shinkansen lines during the current fiscal year that ends in March.
(NHK)
Jun 25
A Cambodian man was stabbed to death in Ashikaga, Tochigi Prefecture, on Sunday morning, police said, adding that a foreign man turned himself to police in Chiba late Sunday.
(Japan Today)
Jun 25
Tokyo Metropolitan Police have busted two casinos operating illegally in Shinjuku Ward that are believed to have funded organized crime, reports the Sankei Shimbun
(tokyoreporter.com)
Jun 24
Police have arrested the president of a bankrupt rental kimono firm for allegedly swindling hundreds of thousands of dollars in bank loans.
(NHK)
Jun 24
As Airbnb home-sharers in Japan quit the market in droves, following a new law that considerably increases red tape, their search for a smooth exit has brought a surge in new businesses.
(Nikkei)
Jun 24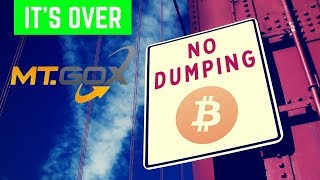 Things may be looking up for creditors of Mt. Gox, which was the world's biggest bitcoin exchange before going in flames after saying thousands of bitcoins had disappeared.
(Japan Times)
Jun 24
A railway operator in western Japan has invited people to ride a new sightseeing train that links Tottori and Shimane prefectures on the Japan Sea coast.
(NHK)
---