Japanese births are expected to total 941,000 in 2017, the lowest tally in statistics going back to 1899, likely resulting in a natural decline in population by more than 400,000 as deaths mark a postwar peak.
The numbers out Friday from the Ministry of Health, Labor and Welfare show that births will likely fall short of 1 million for a second straight year, following the 976,978 of 2016. The ministry sees fewer women of childbearing age, 25 to 39 years old, as a major culprit. Japan must create an environment conducive to having children, it said.
The ministry also compared birthrates of nine countries, including Japan. The U.S. logged 12.4 births per 1,000 people in 2015, against 12 for the U.K. and 11.8 for France and Sweden. Japan came in last in 2017 at 7.5.
Meanwhile, the death count is seen growing 36,000 on the year to 1,344,000. Japan has seen 10.8 deaths per 1,000 people in 2017, second only to Germany's 11.4 in 2015.
Deaths will exceed births for an 11th straight year. The gap topped 100,000 in 2010 and 200,000 in 2011, ballooning to 330,770 in 2016. It is seen widening to 403,000 in 2017 to hit 400,000 for the first time as Japan's population decline becomes more severe than ever.
今年、生まれた赤ちゃんは推計94万人で2年連続で過去最少を更新しました。 厚生労働省の推計によりますと、今年に生まれた赤ちゃんは94万1000人で去年から約3万6000人減少しました。1899年に統計を取り始めてから最少となっています。
Jun 25
Senegal twice took the lead. Japan tied it up both times.
(Japan Times)
Jun 25
There were multiple reports of whale sightings in Tokyo Bay on Sunday, following many others in recent days.
(NHK)
Jun 25
Tokyo police have arrested a man on suspicion of breaking a restraining order he was given for stalking the actress Momoko Kikuchi.
(NHK)
Jun 25
Japan Railway companies plan to begin offering free Wi-Fi on all Shinkansen lines during the current fiscal year that ends in March.
(NHK)
Jun 25
A Cambodian man was stabbed to death in Ashikaga, Tochigi Prefecture, on Sunday morning, police said, adding that a foreign man turned himself to police in Chiba late Sunday.
(Japan Today)
Jun 25
Tokyo Metropolitan Police have busted two casinos operating illegally in Shinjuku Ward that are believed to have funded organized crime, reports the Sankei Shimbun
(tokyoreporter.com)
Jun 24
Police have arrested the president of a bankrupt rental kimono firm for allegedly swindling hundreds of thousands of dollars in bank loans.
(NHK)
Jun 24
As Airbnb home-sharers in Japan quit the market in droves, following a new law that considerably increases red tape, their search for a smooth exit has brought a surge in new businesses.
(Nikkei)
Jun 24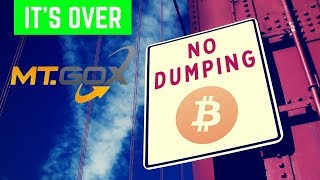 Things may be looking up for creditors of Mt. Gox, which was the world's biggest bitcoin exchange before going in flames after saying thousands of bitcoins had disappeared.
(Japan Times)
Jun 24
A railway operator in western Japan has invited people to ride a new sightseeing train that links Tottori and Shimane prefectures on the Japan Sea coast.
(NHK)
---