V-ji kaifuku -- a V-shaped recovery -- is how Shukan Jitsuwa (Jan 11-18) describes the "astonishing" turnaround achieved by McDonald's Japan, pulling itself up from don-zoko (rock bottom).
For the fiscal period ending in December 2017, the company expects to report consolidated earnings of 20 billion yen -- the highest since it began trading its shares on the Tokyo Stock Exchange.
It was around 2009 that growth began to stagnate, and business analysts observed that the company seemed to have become stuck in a rut. Then around the end of 2014, a video taken by an investigative reporter in China supposedly showed a supplier making items using meat whose "consume by" dates had expired, and in one case, minced chicken that had fallen onto the floor was scooped up being used to prepare nuggets. Once this began to circulate visitors to the golden arches plummeted.
More misfortunes occurred in the first half of 2015. Customers complained of foreign objects such as human teeth or fragments of metals found in foods, further tarnishing the company's image, and some parents went so far as to consider a boycott. By the end of 2015, the company reported a deficit for the year of 34.9 billion yen, and articles appearing in the media were raising the possibility that the brand would vanish from Japan for good.
What's more, Canadian Sarah Cassanova, McDonald's Japan CEO, was a relatively new arrival and at the time still unfamiliar with customary Japanese business practices. And the overbearing attitude shown by the U.S. parent company in dealing with customer dissatisfaction only made matters worse.
"Ms Cassanova did some serious soul-searching and made efforts to understand Japanese people," said a business analyst familiar with the company. "She took speedy action and enacted reforms, particularly in three areas. Thanks to these, the customers gradually began coming back."
The first and foremost of the three reforms was to emphasize food safety.
"Items that up to that point had been procured from China were switched to Thailand or other sources, with the data shown on the company's home page. In addition, as part of the food safety publicity efforts, the paper used to wrap the items of merchandise bore a QR (quick response) code," a source in the food and beverage industry tells the magazine.
Some former customers, however, remained unconvinced, so from summer 2016, McDonald's began a collaborative tieup, promoting the Pokemon GO virtual game via its outlets. "It's no exaggeration to say that this kind of collaboration with other companies had a big impact on attracting new business," the source continued.
The third action taken by the company management was to shut down unprofitable outlets. From 3,801 stores in Japan at the time of the sanitation scandal in China, the number was reduced by nearly 1,000, to 2,902. On a weekly basis Cassanova began making the rounds to outlets in person, talking to staff members, and customers ranging from housewives and high school students to seniors. When possible their views and suggestions were incorporated into store operations, and through repeated efforts, the company was able to pull off a "miraculous" recovery.
#マクドナルド Tweets
Mar 22
After months of cold weather, which brought the heaviest snowfall in four years to Tokyo back in January, the days finally began warming up in the capital last week, with sunny skies and temperatures reaching highs of 22 degrees Celsius (71.6 degrees Fahrenheit).
(soranews24.com)
Mar 22
Many foreign tourists to Japan often wonder why public transportation, especially in areas of Tokyo renowned for their nightlife, is so limited after the last trains of the night.
(Kyodo)
Mar 22
Japanese Foreign Minister Taro Kono and his visiting Russian counterpart, Sergei Lavrov, agreed on Wednesday to accelerate talks on planned joint economic activities at the four disputed northwestern Pacific islands so that certain progress can be achieved when Japanese Prime Minister Shinzo Abe visits Russia possibly in late May.
(Jiji)
Mar 22
Japan will need the equivalent of 1,600 Tokyo Domes to store rubble and debris produced from a long-anticipated huge earthquake along the Nankai Trough off the Pacific coast, according to an estimate.
(Asahi)
Mar 22
Amazon nearly doubled its share and Netflix grew strongly in Japan's streaming market last year as the two global services try to raise their profiles in Asia.
(variety.com)
Mar 22
Japanese condom-makers are ramping up preparations ahead of the Tokyo 2020 Olympic Games, seeing a golden opportunity to showcase their world-record ultrathin products.
(Japan Times)
Mar 22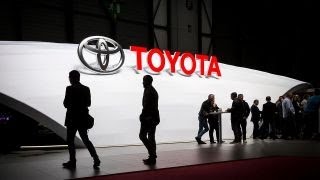 Toyota Motor says it is suspending autonomous vehicle testing on US public roads in the wake of a fatal accident involving a test vehicle operated by the ride-hailing company Uber.
(NHK)
Mar 22
Prime Minister Shinzo Abe is considering abolishing a regulation that limits the percentage of foreign equity stakes in broadcasters, as part of a debate about reviewing regulations on broadcasting businesses.
(the-japan-news.com)
Mar 21
A female zookeeper at Ueno Zoological Gardens in Tokyo sustained injuries Tuesday after a gorilla bit her right arm, police said.
(Japan Today)
Mar 21
People aged 75 or older, called "late-stage seniors" in Japan, now constitute a majority of those aged 65 or older in the country for the first time, according to demographic estimates released by the internal affairs ministry on Tuesday.
(Jiji)
---