Major department stores were inundated with bargain-hunting shoppers on their first business day of the year Tuesday.
Although some retailers opened on New Year's Day, the nation's big department stores were closed.
Shoppers flocked to the stores to snap up fukubukuro (lucky bags). The lucky bag is a Japanese tradition where department stores and shops fill bags with random leftover goods from the past year and sell them at a sizeable discount.
The tradition is said to come from a Japanese proverb that says "There is fortune in leftovers (Nokorimono ni wa fuku ga aru)." The value of the items is often 50% more than the selling price. The retail price can range from 5,000 yen to hundreds of thousands of yen and even higher in luxury brand stores.
At Seibu department store in Ikebukuro, shoppers lined up hours before the store opened at 9:30 a.m. Store officials said that an estimated 2,000 people entered the store in the first hour of business and were expecting a 5% increase in sales over last Jan 2. Seibu prepared 150,000 fukubukuro with 1,500 different kinds of merchandise. This year being 2018, Seibu offered a lucky bag for 2,018,000 yen.
Similar long lines were also seen outside Takashimaya and Isetan department stores in Shinjuku, and Mitsukoshi and Takashimaya in Nihombashi, as well as Matsuya and Mitsukoshi department stores in Ginza.
東京のデパートなどで2日から初売りが始まり、朝から目当ての福袋を巡る激しい争奪戦が繰り広げられました。 福袋を買った女性:「3個買うつもりが、5個買っちゃいました」 「松屋銀座」では、10万円相当のコートなどが入った1万800円の福袋、限定70個が1分ほどで売り切れました。
Apr 21
The Tokyo metropolitan government aims to ban indoor smoking at all restaurants with employees in the Japanese capital, Governor Yuriko Koike said Friday.
(Jiji)
Apr 21
Wakayama Prefectural Police have arrested a 29-year-old man over the murder of his wife during a diving excursion in the town of Shirahama last year, a case that he framed as an accidental drowning, reports the Yomiuri Shimbun
(tokyoreporter.com)
Apr 21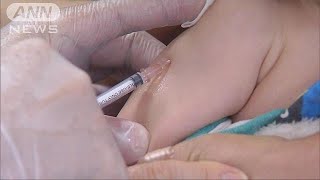 An outbreak of measles in the Japanese prefecture of Okinawa is affecting local tourism ahead of the spring holiday season.
(NHK)
Apr 21
Another volcano erupted in the Kirishima mountain range in the Kyushu region, southwestern Japan, on Thursday, the Japan Meteorological Agency said.
(Jiji)
Apr 21
The Bank of Japan said Wednesday that a veteran official at its Currency Issue Department is believed to have stolen commemorative gold coins from a safe.
(Jiji)
Apr 21
Japan's consumer center said Thursday about 120 children were treated at medical institutions over the past seven years after swallowing tiny magnetic balls, and urged parents to keep such products away from children.
(Japan Times)
Apr 21
When asked about a complaint from a Japanese TV station that the most senior official at his ministry sexually harassed a reporter, Finance Minister Taro Aso said the font used on the complaint letter was too small.
(Japan Times)
Apr 21
A company that developed a smartphone application for the Japanese board game shogi has been listed on the Tokyo Stock Exchange. But the initial public offering ended without an opening price as there were too many orders to buy its shares.
(NHK)
Apr 21
A nonpartisan group of Japanese lawmakers has visited Yasukuni Shrine in Tokyo.
(NHK)
Apr 21
Japanese government officials have released their leading gauge of inflation. The Consumer Price Index rose for the 15th straight month in March.
(NHK)
---