Shining night clouds were observed in skies over wide areas of western Japan after a rocket lifted off from southern Japan early on Thursday.
The Epsilon-3 rocket was launched from the Uchinoura Space Center in Kagoshima shortly after 6 AM and successfully put an Earth observation satellite into orbit around one hour later.
After the liftoff, silver and reddish clouds were observed in wide areas including the Kyushu and Shikoku regions.
Such clouds, known as "noctilucent clouds," shine in sunlight immediately before and after sunrise or sunset. They are formed from ice crystals at altitudes of around 80 kilometers in a layer of the Earth's atmosphere, called the mesosphere. Normal clouds form up to around a dozen kilometers above the Earth's surface.
Researcher Kentaro Araki at the Meteorological Research Institute says noctilucent clouds are extremely rare phenomena in a natural setting and were observed in 2015 in Japan for the first time. He says the clouds observed this time are thought to have been formed from a large volume of gas and dust released from the Epsilon rocket.
「まるでオーロラみたい」。九州各地で不思議な雲が目撃され、話題になっています。
May 26
Temperatures rose across Japan on Saturday to highs usually not seen until the height of summer, causing hundreds of people to be taken to hospitals and prompting the weather agency to issue heatstroke warnings.
(Japan Today)
May 26
Japan's top trade negotiator with the United States has said both sides continue to differ on negotiations for a trade deal, adding that they need to work further to narrow the gap.
(NHK)
May 26
US President Donald Trump is scheduled to spend a full day with Prime Minister Shinzo Abe on Sunday, ahead of their summit on Monday.
(NHK)
May 26
In sumo, rank-and-file wrestler Asanoyama has clinched his first tournament title.
(NHK)
May 26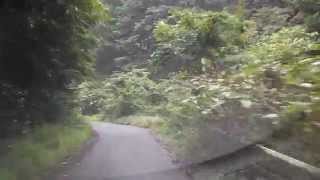 It was around 3 p.m. on a chilly day in December. The sky was overcast and the scent of rain hung in the air when Rina Kambayashi happened upon a creature she had never seen before.
(Japan Times)
May 25
U.S. President Donald Trump is set to start a four-day state visit to Japan on Saturday, a historic event that will make him the first foreign leader to meet with new Emperor Naruhito.
(Kyodo)
May 25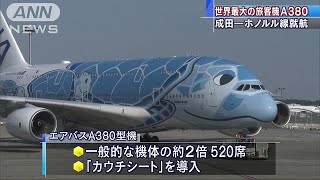 All Nippon Airways debuted flights of a double-decker Airbus A380 from Narita Airport north of Tokyo, bound for Hawaii on Friday.
(NHK)
May 25
A woman was killed and 16 other people injured Friday after a bus carrying Chinese tourists collided with multiple vehicles on an expressway in Shiga Prefecture, western Japan, local police said.
(Japan Today)
May 25
A male Canadian national employed at a day care facility in Kitakyushu City who was caught abusing a child on video has had his contract canceled by the facility, reports Fuji News Network (May 21).
(tokyoreporter.com)
May 24
The government will no longer use the term "lifelong singles" as a label for people who have not married by age 50, deeming the term inaccurate as Japanese are increasingly tying the knot later in life, officials said Thursday.
(Japan Today)
---