The annual snow festival has opened in the northern Japanese city of Sapporo.
The 69th Sapporo Snow Festival began in the capital city of Hokkaido on Monday at the main site in Odori Park and another site. It kicked off a few days earlier at another venue in the eastern part of the city.
More than 200 snow and ice sculptures are on display including 5 snow statues and 2 ice sculptures standing 15 meters high.
Among them are recreations of part of Yakushiji Temple, a UNESCO World Heritage site in the ancient capital of Nara, and one featuring a scene from the popular video game Final Fantasy.
A relief honoring the 100th anniversary of the birth of American composer Leonard Bernstein has been built to promote an annual summer music festival in Sapporo for young artists.
One site with 60 sculptures is reserved for pedestrians only during parts of the day. Another includes a slide made of snow.
The festival runs through February 12th.
北海道の冬の一大イベント「さっぽろ雪まつり」が5日、メイン会場でオープンしました。過去最高の人出が見込まれています。
Feb 19
Immigration Bureau's relaxed visa policy has boosted tourism from southeast Asia, but it seems to have come with an unwanted side-effect.
(soranews24.com)
Feb 19
Japanese Prime Minister Shinzo Abe is not saying whether or not he nominated Donald Trump for this year's Nobel Peace Prize, but the question may be moot: the U.S. president has been put forward by others for the prestigious award.
(Japan Today)
Feb 19
Police on Monday arrested a truck driver for allegedly driving off with a man clinging to the side of his vehicle following a road rage incident in Miyagi Prefecture last June.
(Japan Times)
Feb 19
The health ministry on Monday approved the world's first clinical test in which artificially derived stem cells will be used to treat patients with spinal cord injuries.
(Japan Times)
Feb 19
Visitors to a village near Mount Fuji and its residents were rewarded with a dazzling spectacle on Monday.
(NHK)
Feb 19
Tokyo Metropolitan Police have arrested a 41-year-old man who while drunk is suspected of gashing more than one dozen luxury automobiles in Ota Ward last month, reports Nippon News Network
(tokyoreporter.com)
Feb 19
Ibaraki Prefectural Police believe a male temporary employee at a research center for industrial machinery manufacturer Kubota Corp. stabbed another employee before slashing himself on Sunday, reports TV Asahi
(tokyoreporter.com)
Feb 18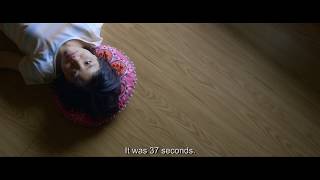 A movie by the Japanese director Hikari picked up two awards at the Berlin International Film Festival on Saturday. "37 Seconds" won the Panorama Audience Award and the CICAE Art Cinema Award.
(NHK)
Feb 18
A 43-year-old employee of the Ministry of Land, Infrastructure, Transport and Tourism has been arrested for allegedly using his smartphone to film up the skirt of a high school girl on a train.
(Japan Today)
Feb 18
People are enjoying the first signs of spring at an annual plum flower festival at the Kairakuen garden in Mito City, north of Tokyo.
(NHK)
---