Teen shogi star Sota Fujii has clinched his first title in an official tournament.
15-year-old Fujii won the Asahi Cup tournament in Tokyo beating two top players on Saturday. He defeated shogi legend Yoshiharu Habu in the semifinal.
Fujii became the first junior high school student to be promoted to 6th-dan. He also became the youngest champion at an official shogi tournament, rewriting the record set more than 60 years ago.
中学生棋士の藤井聡太五段(15)が朝日杯将棋オープン戦で羽生善治竜王らを破り、優勝しました。15歳6カ月での栄冠となり、史上最年少での六段昇格となりました。 藤井聡太新六段:「望外の結果で、本当に自分もここまで来られると思っていなかった。とてもうれしく思ってます。
Jun 25
Senegal twice took the lead. Japan tied it up both times.
(Japan Times)
Jun 25
There were multiple reports of whale sightings in Tokyo Bay on Sunday, following many others in recent days.
(NHK)
Jun 25
Tokyo police have arrested a man on suspicion of breaking a restraining order he was given for stalking the actress Momoko Kikuchi.
(NHK)
Jun 25
Japan Railway companies plan to begin offering free Wi-Fi on all Shinkansen lines during the current fiscal year that ends in March.
(NHK)
Jun 25
A Cambodian man was stabbed to death in Ashikaga, Tochigi Prefecture, on Sunday morning, police said, adding that a foreign man turned himself to police in Chiba late Sunday.
(Japan Today)
Jun 25
Tokyo Metropolitan Police have busted two casinos operating illegally in Shinjuku Ward that are believed to have funded organized crime, reports the Sankei Shimbun
(tokyoreporter.com)
Jun 24
Police have arrested the president of a bankrupt rental kimono firm for allegedly swindling hundreds of thousands of dollars in bank loans.
(NHK)
Jun 24
As Airbnb home-sharers in Japan quit the market in droves, following a new law that considerably increases red tape, their search for a smooth exit has brought a surge in new businesses.
(Nikkei)
Jun 24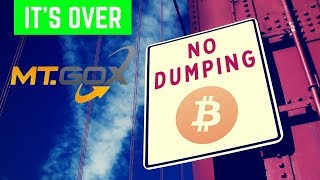 Things may be looking up for creditors of Mt. Gox, which was the world's biggest bitcoin exchange before going in flames after saying thousands of bitcoins had disappeared.
(Japan Times)
Jun 24
A railway operator in western Japan has invited people to ride a new sightseeing train that links Tottori and Shimane prefectures on the Japan Sea coast.
(NHK)
---