Amid stalling inflation and ballooning government spending, the Japanese government is growing more dependent on the Bank of Japan's colossal monetary easing policy engineered by Gov. Haruhiko Kuroda.
The government's nomination of Kuroda to another five-year term Friday signals that his stimulus campaign will continue for the time being.
In addition to Kuroda, Tokyo also chose Waseda University professor Masazumi Wakatabe and BOJ Executive Director Masayoshi Amamiya to take over as deputy governors in March.
The BOJ now controls roughly 40% of all Japanese government bonds -- a share 3.4 times bigger than in December 2012, before it embarked on its qualitative and quantitative monetary easing. From taking over almost half the JGB market to defying convention by introducing negative interest rates, the bank has pursued some of the most drastic policies in its nearly 140-year history under Kuroda.
Macroeconomic conditions have improved significantly since. The Nikkei Stock Average has doubled on better corporate performance. Unemployment has dropped to 2.8% from 4.3%, putting Japan at full employment. Overseas growth has also helped, but monetary easing is undeniably a key driver for the country's second-longest economic recovery since World War II.
Meanwhile, the ruling Liberal Democratic Party and the government have become increasingly reliant on monetary easing. Pledging to bring Japan out of deflation, Prime Minister Shinzo Abe postponed a planned consumption tax hike twice while ramping up government spending. The national debt has grown by roughly 160 trillion yen ($1.5 trillion) in the last five years. Tokyo keeps expanding its budget without tackling reforms for a social security program under pressure from an aging population.
"The government is the biggest beneficiary of the BOJ's ultra-low interest rates," said Naohiko Baba, chief Japan economist at Goldman Sachs. Despite the growing national debt, Japan's interest payments decreased for the second straight year in fiscal 2017. Fiscal discipline has fallen by the wayside, since the government can issue bonds at historic low rates.
Jun 25
Senegal twice took the lead. Japan tied it up both times.
(Japan Times)
Jun 25
There were multiple reports of whale sightings in Tokyo Bay on Sunday, following many others in recent days.
(NHK)
Jun 25
Tokyo police have arrested a man on suspicion of breaking a restraining order he was given for stalking the actress Momoko Kikuchi.
(NHK)
Jun 25
Japan Railway companies plan to begin offering free Wi-Fi on all Shinkansen lines during the current fiscal year that ends in March.
(NHK)
Jun 25
A Cambodian man was stabbed to death in Ashikaga, Tochigi Prefecture, on Sunday morning, police said, adding that a foreign man turned himself to police in Chiba late Sunday.
(Japan Today)
Jun 25
Tokyo Metropolitan Police have busted two casinos operating illegally in Shinjuku Ward that are believed to have funded organized crime, reports the Sankei Shimbun
(tokyoreporter.com)
Jun 24
Police have arrested the president of a bankrupt rental kimono firm for allegedly swindling hundreds of thousands of dollars in bank loans.
(NHK)
Jun 24
As Airbnb home-sharers in Japan quit the market in droves, following a new law that considerably increases red tape, their search for a smooth exit has brought a surge in new businesses.
(Nikkei)
Jun 24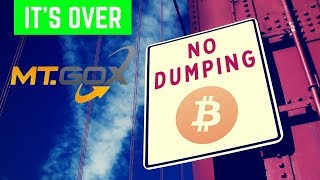 Things may be looking up for creditors of Mt. Gox, which was the world's biggest bitcoin exchange before going in flames after saying thousands of bitcoins had disappeared.
(Japan Times)
Jun 24
A railway operator in western Japan has invited people to ride a new sightseeing train that links Tottori and Shimane prefectures on the Japan Sea coast.
(NHK)
---