Police in Meguro, Tokyo, have arrested an unemployed 33-year-old man on suspicion of fatally abusing his 5-year-old stepdaughter.
According to police, the suspect, Yudai Funato, beat the girl, Yua, several times in the bath since the end of February, Fuji TV reported. On Friday at around 6 p.m., Funato called 119 and said the girl's heart had stopped. She was taken to hospital where she was pronounced dead.
Doctors noticed several bruises on the girl's face and body and notified police about a case of possible child abuse.
Police said Funato, who was arrested on Saturday, has admitted to the charge and said he beat the girl because she wouldn't do as she was told.
Funato lived with his 25-year-old wife, Yua and one-year-old son. The family moved to Tokyo from Kagawa Prefecture in January. In Kagawa, child welfare authorities took Yua into temporary protective custody on two occasions after she was abused.
When the family moved to Tokyo, Kagawa authorities notified a child welfare office in Shinagawa Ward. A representative visited the Funatos' apartment on Feb 9 but was unable to see Yua.
Police are also questioning Funato's wife about whether or not she knew her husband was abusing Yua.
東京・目黒区で5歳の長女を殴ったとして33歳の父親が逮捕された事件で、父親は長女を「風呂場に連れていき殴った」と話していることが分かりました。 船戸雄大容疑者は先月末ごろ、目黒区東が丘の自宅アパートで、長女の結愛ちゃんの顔を殴るなどしてけがをさせた疑いで逮捕されました。
Sep 18
The number of women aged 65 years old or higher in Japan has topped 20 million for the first time, according to estimates by the internal affairs ministry released Sunday.
(Jiji)
Sep 18
Japan's Maritime Self-Defense Force says one of its submarines took part in a drill in the South China Sea.
(NHK)
Sep 15
The nation's centenarian population hit a record-high of 69,785 as of September, with women accounting for 88.1 percent of the total, amid medical advances and greater health consciousness, the health ministry said Friday.
(Japan Times)
Sep 15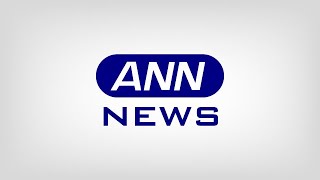 A Japanese gastroenterologist won this year's Ig Nobel Medical Education Prize on Thursday for examining the effectiveness of colonoscopy in the sitting position using his own body.
(Jiji)
Sep 15
The International Whaling Commission has voted down a proposal by Japan to resume commercial whaling of some species.
(NHK)
Sep 15
Police in Kyoto referred to prosecutors Friday four officials of a hotel management firm for allegedly running an unlicensed private accommodation service, making it the first case of its kind since a private lodging law came into force in June.
(Japan Times)
Sep 14
The operator of typhoon-hit Kansai International Airport in Japan says it reopened on Friday part of its main passenger facility, Terminal 1.
(NHK)
Sep 13
The Russian government has expressed readiness to open talks with Japan on President Vladimir Putin's proposal to sign a peace treaty by the end of the year without any preconditions.
(NHK)
Sep 13
Japan's prime minister and China's president say they'll work to improve relations. As part of that, Shinzo Abe told reporters he'll push ahead with plans to visit China next month. The two leaders met on the sidelines of an economic forum in eastern Russia.
(NHK)
Sep 13
Japan's Ministry of Internal Affairs and Communications will examine the idea of making the country's mail delivery service available on weekdays only by abolishing the service on Saturdays, informed sources said Wednesday.
(Jiji)
---