Police in Meguro, Tokyo, have arrested an unemployed 33-year-old man on suspicion of fatally abusing his 5-year-old stepdaughter.
According to police, the suspect, Yudai Funato, beat the girl, Yua, several times in the bath since the end of February, Fuji TV reported. On Friday at around 6 p.m., Funato called 119 and said the girl's heart had stopped. She was taken to hospital where she was pronounced dead.
Doctors noticed several bruises on the girl's face and body and notified police about a case of possible child abuse.
Police said Funato, who was arrested on Saturday, has admitted to the charge and said he beat the girl because she wouldn't do as she was told.
Funato lived with his 25-year-old wife, Yua and one-year-old son. The family moved to Tokyo from Kagawa Prefecture in January. In Kagawa, child welfare authorities took Yua into temporary protective custody on two occasions after she was abused.
When the family moved to Tokyo, Kagawa authorities notified a child welfare office in Shinagawa Ward. A representative visited the Funatos' apartment on Feb 9 but was unable to see Yua.
Police are also questioning Funato's wife about whether or not she knew her husband was abusing Yua.
東京・目黒区で5歳の長女を殴ったとして33歳の父親が逮捕された事件で、父親は長女を「風呂場に連れていき殴った」と話していることが分かりました。 船戸雄大容疑者は先月末ごろ、目黒区東が丘の自宅アパートで、長女の結愛ちゃんの顔を殴るなどしてけがをさせた疑いで逮捕されました。
Mar 23
A key part of the business model for convenience stores is their round-the-clock service. But a shortage of staffers is prompting some operators to consider shrinking their business hours.
(NHK)
Mar 22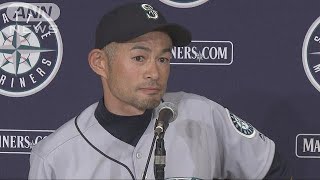 Japanese baseball legend Ichiro Suzuki of the US Major Leagues' Seattle Mariners has announced his retirement.
(NHK)
Mar 21
Cherry trees came into bloom Wednesday in the southwestern prefecture of Nagasaki, the first blooming of the "Somei Yoshino" variety in Japan this spring, according to the Japan Meteorological Agency.
(Japan Today)
Mar 21
Police on Wednesday arrested an American man on suspicion of fatally stabbing his Japanese wife at a court where they were to settle a divorce.
(Japan Today)
Mar 21
The unmanned space probe Hayabusa2 has detected small amounts of minerals containing water on the surface of the asteroid Ryugu, a Japanese research team has said.
(Japan Times)
Mar 20
The head of the Japanese Olympic Committee has announced he will step down when his term expires in June.
(NHK)
Mar 19
Japan's space probe operating on an asteroid some 340 million kilometers from Earth is preparing to study the asteroid's interior by creating an artificial impact crater.
(NHK)
Mar 19
Japanese rock singer Yuya Uchida died of pneumonia on Sunday. He was 79 years old.
(NHK)
Mar 16
Trains in and around the Japanese capital will run later into the night during the Tokyo 2020 Olympic Games to allow spectators to get home easily from events.
(NHK)
Mar 16
Chiba Prefectural Police on Friday announced the arrest of a 38-year-old man over the alleged theft of children's slippers from schools across the country, reports the Asahi Shimbun
(tokyoreporter.com)
---