Police in Meguro, Tokyo, have arrested an unemployed 33-year-old man on suspicion of fatally abusing his 5-year-old stepdaughter.
According to police, the suspect, Yudai Funato, beat the girl, Yua, several times in the bath since the end of February, Fuji TV reported. On Friday at around 6 p.m., Funato called 119 and said the girl's heart had stopped. She was taken to hospital where she was pronounced dead.
Doctors noticed several bruises on the girl's face and body and notified police about a case of possible child abuse.
Police said Funato, who was arrested on Saturday, has admitted to the charge and said he beat the girl because she wouldn't do as she was told.
Funato lived with his 25-year-old wife, Yua and one-year-old son. The family moved to Tokyo from Kagawa Prefecture in January. In Kagawa, child welfare authorities took Yua into temporary protective custody on two occasions after she was abused.
When the family moved to Tokyo, Kagawa authorities notified a child welfare office in Shinagawa Ward. A representative visited the Funatos' apartment on Feb 9 but was unable to see Yua.
Police are also questioning Funato's wife about whether or not she knew her husband was abusing Yua.
東京・目黒区で5歳の長女を殴ったとして33歳の父親が逮捕された事件で、父親は長女を「風呂場に連れていき殴った」と話していることが分かりました。 船戸雄大容疑者は先月末ごろ、目黒区東が丘の自宅アパートで、長女の結愛ちゃんの顔を殴るなどしてけがをさせた疑いで逮捕されました。
Jun 25
There were multiple reports of whale sightings in Tokyo Bay on Sunday, following many others in recent days.
(NHK)
Jun 25
Tokyo police have arrested a man on suspicion of breaking a restraining order he was given for stalking the actress Momoko Kikuchi.
(NHK)
Jun 25
Tokyo Metropolitan Police have busted two casinos operating illegally in Shinjuku Ward that are believed to have funded organized crime, reports the Sankei Shimbun
(tokyoreporter.com)
Jun 24
Police have arrested the president of a bankrupt rental kimono firm for allegedly swindling hundreds of thousands of dollars in bank loans.
(NHK)
Jun 23
Four cannabis plants have been found in the grounds of an office building for House of Councilors lawmakers in Tokyo, it was learned Friday.
(Jiji)
Jun 23
Police in Tokyo said Friday they have arrested a 37-year-old woman on suspicion of abusing her 4-year-old daughter by pressing a hot frying pan against her back and beating her about the head and face.
(Japan Today)
Jun 23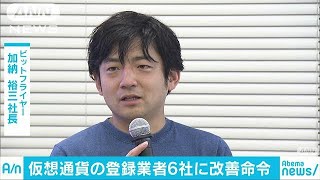 Japan's Financial Services Agency on Friday slapped a business improvement order on bitFlyer Inc., the country's largest cryptocurrency exchange operator, citing flaws in its measures against money laundering and its internal control system.
(Jiji)
Jun 23
Chiba Prefectural Police have arrested the principal of a special night school in Kamagaya City for allegedly trespassing into a toilet at the institution to take illicit photographs, reports the Sankei Shimbun
(tokyoreporter.comt)
Jun 23
A lawmaker from the ruling Liberal Democratic Party has apologized for jeering at a cancer sufferer during a parliamentary hearing on the dangers of secondhand smoke.
(Jiji)
Jun 23
Japan Airlines Co. on Friday kicked off flights of a passenger jet featuring Mickey Mouse and other Disney characters to mark the 35th anniversary of the opening of Tokyo Disney Resort.
(Japan Times)
---