Japan's navy on Tuesday appointed the first woman to command a warship squadron, including the flagship Izumo helicopter carrier, as it tries to lure more females to make up for a dearth of male recruits in graying Japan.
Ryoko Azuma, will command four ships with a combined crew of 1,000, of which only 30 are women, that make up the Maritime Self Defense Force's (MSDF) First Escort Division.
"I don't think about being a woman. I will concentrate my energy on fulfilling my duties as commander," Azuma, 44, said at a change of command ceremony attended by 400 sailors aboard the Izumo, which was docked at a shipyard in Yokohama for repairs.
When she joined the MSDF in 1996 women were barred from serving on warships, a rule that the navy abolished ten years ago. Submarines, however, are still crewed only by men.
Japan's military, like the wider economy is turning to women to make up a shortfall in personnel as the nation's working age population shrinks amid a drop in birthrates. The number of people aged between 18 and 26 years old is forecast by the government to shrink to seven million people by 2065 from 11 million last year.
Jun 25
Senegal twice took the lead. Japan tied it up both times.
(Japan Times)
Jun 25
There were multiple reports of whale sightings in Tokyo Bay on Sunday, following many others in recent days.
(NHK)
Jun 25
Tokyo police have arrested a man on suspicion of breaking a restraining order he was given for stalking the actress Momoko Kikuchi.
(NHK)
Jun 25
Japan Railway companies plan to begin offering free Wi-Fi on all Shinkansen lines during the current fiscal year that ends in March.
(NHK)
Jun 25
A Cambodian man was stabbed to death in Ashikaga, Tochigi Prefecture, on Sunday morning, police said, adding that a foreign man turned himself to police in Chiba late Sunday.
(Japan Today)
Jun 25
Tokyo Metropolitan Police have busted two casinos operating illegally in Shinjuku Ward that are believed to have funded organized crime, reports the Sankei Shimbun
(tokyoreporter.com)
Jun 24
Police have arrested the president of a bankrupt rental kimono firm for allegedly swindling hundreds of thousands of dollars in bank loans.
(NHK)
Jun 24
As Airbnb home-sharers in Japan quit the market in droves, following a new law that considerably increases red tape, their search for a smooth exit has brought a surge in new businesses.
(Nikkei)
Jun 24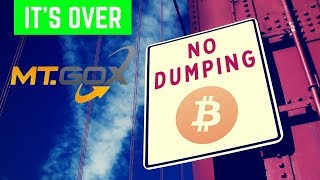 Things may be looking up for creditors of Mt. Gox, which was the world's biggest bitcoin exchange before going in flames after saying thousands of bitcoins had disappeared.
(Japan Times)
Jun 24
A railway operator in western Japan has invited people to ride a new sightseeing train that links Tottori and Shimane prefectures on the Japan Sea coast.
(NHK)
---