Police in Hashimoto, Wakayama Prefecture, have arrested a 24-year-old male caregiver at a nursing home on suspicion of assault after a 96-year-old nursing home resident was burned by boiling water.
According to police, the suspect, Yuta Kajibe, has admitted to the charge and quoted him as saying, "The woman was shouting and wouldn't shut up, so I lost my temper."
Police said the incident occurred on Jan 9 at the Green Garden Hashimoto long-term nursing home. Kajibe entered the woman's room at around 1:20 a.m. and poured a cup of boiling water on her as she lay in bed.
The woman, who has advanced dementia, sustained severe burns on her lips, chin and chest. She is currently hospitalized at a nearby medical facility.
On Jan 29, the nursing home's chief director reported the incident to police and an investigation was immediately launched. After interviewing staff at the facility, police said Karibe admitted he was responsible for the woman's injuries.
和歌山県橋本市の介護老人保健施設で96歳の女性に熱湯を掛けて重傷を負わせたとして、介護職員の男が逮捕されました。 梶部雄太容疑者(24)は今年1月、橋本市の介護老人保健施設で、入所している96歳の女性の顔などにポットで沸かした熱湯を掛けてやけどを負わせた疑いが持たれています。
Sep 20
A policeman was stabbed to death by a knife-wielding man at a police box in the northeastern Japan city of Sendai early on Wednesday.
(Jiji)
Sep 19
The average land price in Japan as of July 1 increased 0.1 pct from a year before, the first rise since 1991, when the country's asset bubble era was ending, the land ministry said Tuesday.
(Jiji)
Sep 18
The number of women aged 65 years old or higher in Japan has topped 20 million for the first time, according to estimates by the internal affairs ministry released Sunday.
(Jiji)
Sep 18
Japan's Maritime Self-Defense Force says one of its submarines took part in a drill in the South China Sea.
(NHK)
Sep 15
The nation's centenarian population hit a record-high of 69,785 as of September, with women accounting for 88.1 percent of the total, amid medical advances and greater health consciousness, the health ministry said Friday.
(Japan Times)
Sep 15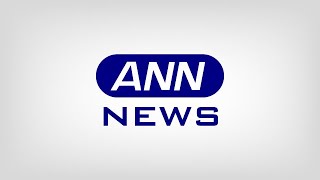 A Japanese gastroenterologist won this year's Ig Nobel Medical Education Prize on Thursday for examining the effectiveness of colonoscopy in the sitting position using his own body.
(Jiji)
Sep 15
The International Whaling Commission has voted down a proposal by Japan to resume commercial whaling of some species.
(NHK)
Sep 15
Police in Kyoto referred to prosecutors Friday four officials of a hotel management firm for allegedly running an unlicensed private accommodation service, making it the first case of its kind since a private lodging law came into force in June.
(Japan Times)
Sep 14
The operator of typhoon-hit Kansai International Airport in Japan says it reopened on Friday part of its main passenger facility, Terminal 1.
(NHK)
Sep 13
The Russian government has expressed readiness to open talks with Japan on President Vladimir Putin's proposal to sign a peace treaty by the end of the year without any preconditions.
(NHK)
---