Police in Hashimoto, Wakayama Prefecture, have arrested a 24-year-old male caregiver at a nursing home on suspicion of assault after a 96-year-old nursing home resident was burned by boiling water.
According to police, the suspect, Yuta Kajibe, has admitted to the charge and quoted him as saying, "The woman was shouting and wouldn't shut up, so I lost my temper."
Police said the incident occurred on Jan 9 at the Green Garden Hashimoto long-term nursing home. Kajibe entered the woman's room at around 1:20 a.m. and poured a cup of boiling water on her as she lay in bed.
The woman, who has advanced dementia, sustained severe burns on her lips, chin and chest. She is currently hospitalized at a nearby medical facility.
On Jan 29, the nursing home's chief director reported the incident to police and an investigation was immediately launched. After interviewing staff at the facility, police said Karibe admitted he was responsible for the woman's injuries.
和歌山県橋本市の介護老人保健施設で96歳の女性に熱湯を掛けて重傷を負わせたとして、介護職員の男が逮捕されました。 梶部雄太容疑者(24)は今年1月、橋本市の介護老人保健施設で、入所している96歳の女性の顔などにポットで沸かした熱湯を掛けてやけどを負わせた疑いが持たれています。
Jun 25
There were multiple reports of whale sightings in Tokyo Bay on Sunday, following many others in recent days.
(NHK)
Jun 25
Tokyo police have arrested a man on suspicion of breaking a restraining order he was given for stalking the actress Momoko Kikuchi.
(NHK)
Jun 25
Tokyo Metropolitan Police have busted two casinos operating illegally in Shinjuku Ward that are believed to have funded organized crime, reports the Sankei Shimbun
(tokyoreporter.com)
Jun 24
Police have arrested the president of a bankrupt rental kimono firm for allegedly swindling hundreds of thousands of dollars in bank loans.
(NHK)
Jun 23
Four cannabis plants have been found in the grounds of an office building for House of Councilors lawmakers in Tokyo, it was learned Friday.
(Jiji)
Jun 23
Police in Tokyo said Friday they have arrested a 37-year-old woman on suspicion of abusing her 4-year-old daughter by pressing a hot frying pan against her back and beating her about the head and face.
(Japan Today)
Jun 23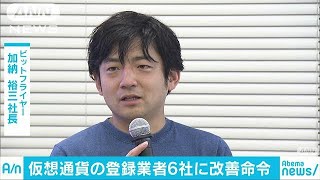 Japan's Financial Services Agency on Friday slapped a business improvement order on bitFlyer Inc., the country's largest cryptocurrency exchange operator, citing flaws in its measures against money laundering and its internal control system.
(Jiji)
Jun 23
Chiba Prefectural Police have arrested the principal of a special night school in Kamagaya City for allegedly trespassing into a toilet at the institution to take illicit photographs, reports the Sankei Shimbun
(tokyoreporter.comt)
Jun 23
A lawmaker from the ruling Liberal Democratic Party has apologized for jeering at a cancer sufferer during a parliamentary hearing on the dangers of secondhand smoke.
(Jiji)
Jun 23
Japan Airlines Co. on Friday kicked off flights of a passenger jet featuring Mickey Mouse and other Disney characters to mark the 35th anniversary of the opening of Tokyo Disney Resort.
(Japan Times)
---