The Finance Ministry on Thursday released to the Diet two internal documents related to a controversial 2016 land sale to Osaka-based school operator Moritomo Gakuen, but refused to confirm if it has other versions of the records --- further enraging opposition parties.
The documents, which were hundreds of pages long and had been held at the ministry's Kinki Bureau, are identical to those previously released to lawmakers.
The Asahi Shimbun has reported that the two documents were secretly altered by ministry officials and that the latest versions leave out key information on the deal, which involved state-owned land being sold at an eye-popping 86-percent discount.
Opposition lawmakers have voiced suspicion that the ministry offered the huge discount because Moritomo Gakuen once had close ties with Akie Abe, the wife of Prime Minister Shinzo Abe. When opposition lawmakers asked whether the ministry held copies of any other versions, ministry officials refused to answer, saying only, "our investigation is still ongoing."
"This is outrageous. There is no progress at all — even 1 millimeter or 0.1 millimeter," said Renho, a senior Upper House representative of the Constitutional Democratic Party of Japan, the largest opposition force.
If the allegations in the Asahi report are true the handling of the papers could be regarded as a violation of the Penal Code, which bans the falsification of public documents, and would surely deal a huge blow to Abe's Cabinet. But if the allegations prove false, the credibility of the nation's leading liberal newspaper would be severely damaged. The paper has not explained how it learned about the alleged revision of the documents nor has it released images of originals. In its reports the paper has said it "confirmed" the revisions, without saying it has obtained copies of the original documents. One of the two documents approved a land loan to Moritomo Gakuen in 2015, and the other approved the sale contract of the same plot of land to Moritomo in 2016. Each document has seals from several ministry officials on its first page, meaning they were officially and systematically approved.
According to the Asahi, the original land loan document stated that the contract was "of an exceptional nature" but that phrase was not present in the version later disclosed to lawmakers. The paper also states that the original sale document said the ministry "will appraise" land prices "in response to proposals from the school," despite the ministry having denied that it conducted price negotiations. Those phrases, too, were dropped in a later version, according to the Asahi.
森友学園への国有地売却に関する決裁文書の書き換え疑惑を巡って財務省は8日午前、決裁文書のコピーを参議院予算委員会の理事会に提出しました。 財務省が提出した決裁文書のコピーは、これまで野党側が近畿財務局から入手していたものと同じでした。
Jun 25
Senegal twice took the lead. Japan tied it up both times.
(Japan Times)
Jun 25
There were multiple reports of whale sightings in Tokyo Bay on Sunday, following many others in recent days.
(NHK)
Jun 25
Tokyo police have arrested a man on suspicion of breaking a restraining order he was given for stalking the actress Momoko Kikuchi.
(NHK)
Jun 25
Japan Railway companies plan to begin offering free Wi-Fi on all Shinkansen lines during the current fiscal year that ends in March.
(NHK)
Jun 24
Police have arrested the president of a bankrupt rental kimono firm for allegedly swindling hundreds of thousands of dollars in bank loans.
(NHK)
Jun 24
As Airbnb home-sharers in Japan quit the market in droves, following a new law that considerably increases red tape, their search for a smooth exit has brought a surge in new businesses.
(Nikkei)
Jun 24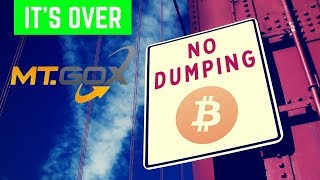 Things may be looking up for creditors of Mt. Gox, which was the world's biggest bitcoin exchange before going in flames after saying thousands of bitcoins had disappeared.
(Japan Times)
Jun 24
A railway operator in western Japan has invited people to ride a new sightseeing train that links Tottori and Shimane prefectures on the Japan Sea coast.
(NHK)
Jun 23
Four cannabis plants have been found in the grounds of an office building for House of Councilors lawmakers in Tokyo, it was learned Friday.
(Jiji)
Jun 23
Police in Tokyo said Friday they have arrested a 37-year-old woman on suspicion of abusing her 4-year-old daughter by pressing a hot frying pan against her back and beating her about the head and face.
(Japan Today)
---