Wynn Resorts has agreed to pay $2.4 billion in a settlement with a Tokyo casino game maker and its U.S. unit over the forced redemption of their shares in the Las Vegas-based casino operating company in 2012.
The company on Thursday announced the settlement with Universal Entertainment Corp., which previously held an almost 20 percent stake in Wynn Resorts through its subsidiary Aruze USA Inc. Wynn Resorts, which is facing scrutiny over sexual misconduct allegations against its founder and former CEO, agreed to pay the sum by March 31.
The legal fight between the companies dates back to 2012, when Wynn Resorts pushed out Universal's founder Kazuo Okada after finding the Japanese tycoon made improper payments to overseas gambling regulators. The actions by Wynn Resorts stemmed from a separate casino resort project Okada was undertaking in the Philippines.
After a year-long investigation led by former FBI Director Louis Freeh, Wynn Resorts said it found more than three dozen instances over a three-year period in which Okada and his associates engaged in "improper activities for their own benefit." That included cash payments and gifts totaling about $110,000 to foreign gaming regulators, the company said.
Okada was ousted from Universal last year over fraud accusations. He has denied any wrongdoing.
Aruze's shares were worth about $2.7 billion when Wynn Resorts forcibly redeemed them in February 2012 and issued a 10-year, $1.9 billion promissory note.
The settlement is the latest in episode in a tumultuous period for Wynn Resorts that began in late January, when the Wall Street Journal reported that a number of women said the company's founder, Steve Wynn, harassed or assaulted them and that one case led to a $7.5 million settlement with a manicurist. Since then, groups of shareholders as well as current and former employees have filed lawsuits against the billionaire and the company's board of directors.
Jun 25
Senegal twice took the lead. Japan tied it up both times.
(Japan Times)
Jun 25
There were multiple reports of whale sightings in Tokyo Bay on Sunday, following many others in recent days.
(NHK)
Jun 25
Tokyo police have arrested a man on suspicion of breaking a restraining order he was given for stalking the actress Momoko Kikuchi.
(NHK)
Jun 25
Japan Railway companies plan to begin offering free Wi-Fi on all Shinkansen lines during the current fiscal year that ends in March.
(NHK)
Jun 25
A Cambodian man was stabbed to death in Ashikaga, Tochigi Prefecture, on Sunday morning, police said, adding that a foreign man turned himself to police in Chiba late Sunday.
(Japan Today)
Jun 25
Tokyo Metropolitan Police have busted two casinos operating illegally in Shinjuku Ward that are believed to have funded organized crime, reports the Sankei Shimbun
(tokyoreporter.com)
Jun 24
Police have arrested the president of a bankrupt rental kimono firm for allegedly swindling hundreds of thousands of dollars in bank loans.
(NHK)
Jun 24
As Airbnb home-sharers in Japan quit the market in droves, following a new law that considerably increases red tape, their search for a smooth exit has brought a surge in new businesses.
(Nikkei)
Jun 24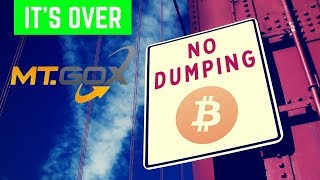 Things may be looking up for creditors of Mt. Gox, which was the world's biggest bitcoin exchange before going in flames after saying thousands of bitcoins had disappeared.
(Japan Times)
Jun 24
A railway operator in western Japan has invited people to ride a new sightseeing train that links Tottori and Shimane prefectures on the Japan Sea coast.
(NHK)
---